Harmont Tower New Capital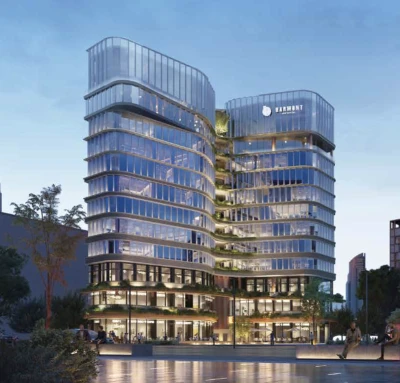 Harmont Tower New Capital هارمونت تاور العاصمة الإدارية الجديدة is an excellent investment opportunity if you're in search of high profits and low risks. Brought to you by Prime Developments, the entity behind more than 25 successful residential, commercial, administrative and hotel projects in Hurghada and the Red Sea, Harmont Tower project promises unique prices within the New Capital.
Location of Mall Harmont New Capital
Prime Developments offers a massive, comprehensive real estate complex in a perfect location for a guaranteed investment opportunity. With a superior location overlooking a bustling 50-meter-wide street, nestled between the northern Bin Zayed Axis and the Government District, and situated on an 8-acre garden, Harmont Tower Mall New Capital boasts views of one of the New Capital's main axes.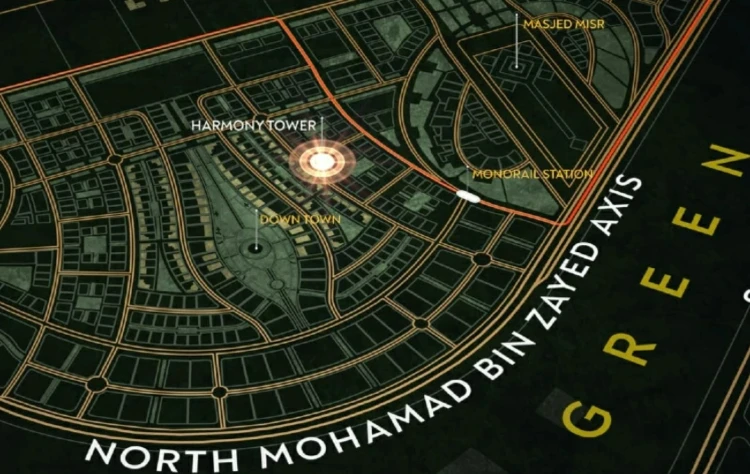 Places Near Harmont Tower Project
Harmont Mall is only 500 m away from Souq Al Dahab.
Masjid Misr, a famous landmark in the New Capital, is located near Harmont project.
Prime Developments project is a few minutes away from the Government District.
A short distance separates Diwan Mall in Downtown from Harmont Tower Administrative Capital.
The Shopping District and pharmaceutical & electrical companies are minutes away from the mall.
Harmont Tower project is also close to Cubes Tower, one of the most famous malls in the center of the capital.
Design of Harmont Tower New Capital Mall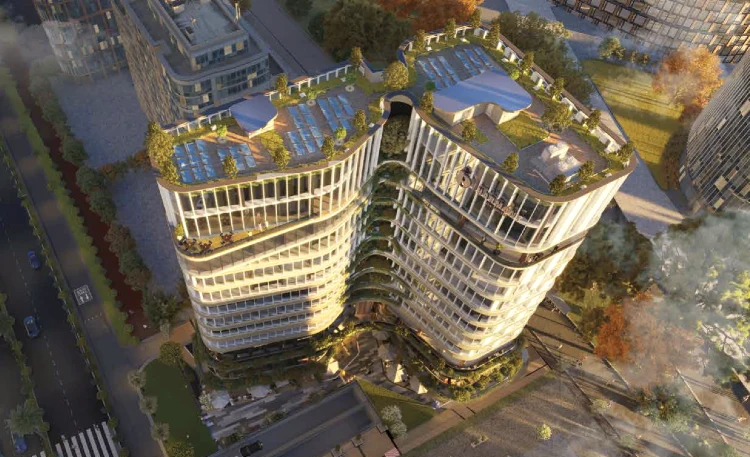 Aesthetic and uniqueness are at the heart of the design of Harmont Tower Mall New Capital, presented by Prime Developments. The project spans a generous 2,600 m2, with Memaar Architects overseeing construction and consultancy. The facade, entirely made of glass in the European style, adds a distinctive view of the capital's most iconic landmarks.
Register your details to enjoy a 3D virtual tour inside the project units
The area of Harmont Tower Mall
What about the area of Mall Harmont Tower New Capital? The project has been uniquely utilized within its 2,600 m2 land footprint. It includes a large garage, a ground floor, and 12 upper floors, housing a total of 240 commercial and administrative units for sale. Here's how it is divided:
4 basement levels dedicated to garages and parking

Ground floor housing various units and shops

The first and second floors of Harmont Mall New Capital are dedicated to commercial units

From the third to the top floor, spaces are designated for administrative units
For more about the divisions of the interior spaces available in Mall Harmont Tower New Capital
Click Here
Prices of Harmont Tower New Capital 2023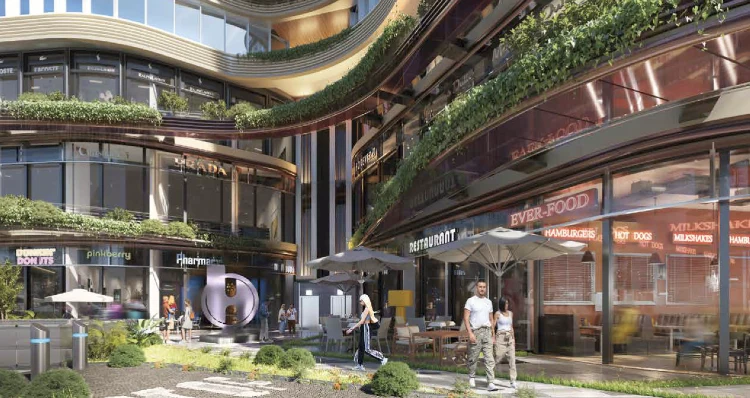 One of the strengths that sets Harmont Tower apart is the pricing offered by Prime Developments. They have promised their customers unprecedented prices in the real estate market upon deciding to purchase, not limited to specific units, so that they can buy their favorite unit. Unit prices in Harmont Tower Mall New Capital start from 561,000 EGP, as follows:
The price per meter on the ground floor starts at 90,000 EGP.
The price per meter on the 1st floor of Mall Harmont Tower New Capital starts at 70,500 EGP.
The price per meter on the second floor is 65,000 EGP.
The price per meter for administrative units inside begins at 18,700 EGP.
Installment systems in Mall Harmont Tower New Capital
Prime Developments weaves a tapestry of unique and unparalleled booking systems with affordable down payments in Harmont Tower project, luring seekers of reservation. Straying from the labyrinth of complex systems, they offer a rare opportunity for those eager to secure their units. Here are the installment systems in Mall Harmont Tower New Capital:
5% down payment, with installments over 5 years.
8% down payment and the rest is paid in installments over 6 years.
10% down payment and installments over 7 years.
15% down payment and the remaining amount is paid over 8 years in installments.
30% down payment and installments over 10 years.
Harmont Tower Video
Services of Harmont Prime Developments
Investors who venture into Harmont Tower Mall New Capital shall be graced with an exceptional and comprehensive service experience. Prime Developments attends to every detail, both minute and grand, ensuring a realm of comfort and security, and here are the available services and facilities in Harmont Tower project:
Vigilant guards, security personnel, and surveillance cameras stand sentinel round the clock.
Internet speeds as swift as the wind.
Renowned global brands and diverse eateries adorn the commercial units, with a food court for feasting.
A "smart system" governs Mall Harmont Tower New Capital.
Panoramic elevators and electric escalators facilitate passage through the mall.
Harmont project features a play area for the little kids.
Vast green landscapes stretch before thee, overlooking an 8-acre park.
Numerous ATMs serve as loyal financial stewards in Harmont Tower Mall New Capital.

Display screens guide seekers to their desired destinations.

Fire extinguishing systems stand ready to vanquish any blaze.
Maintenance and cleanliness overseen daily.
Harmont Tower Mall New Capital contains restrooms for people of determination.
Central air conditioning embraces the entire edifice.
Features of Harmont Tower New Capital
The enchanting features of Harmont Tower are woven by Prime Developments, conjuring a realm of unprecedented offers and prices in the real estate market. Their sorcery, designed to lure customers and investors from Cairo and beyond, melds captivating location with essential services for entrepreneurs in their business lair.
Harmont Tower Mall New Capital allure lies in the company's devotion to engineering codes, enabling investors to operate their units for sale with maximum profit and minimal risk. Prime Developments provides a mandatory lease contract with renowned global brands, offering returns that may soar up to 18%. Investors pen their cheques until the handover, while the returns maximize profitability.
Disadvantages of Compound Greya New Cairo
Some may believe that dwelling in Harmont may bring about challenges due to the distance. Yet, this misconception is vanquished by the widespread transportation options that connect to the new capital. Furthermore, the tower stands near the Monorail Station and Capital International Airport.
Mall Harmont Brochure
Please fill out the form below to show the full brochure of Harmont Tower Project.
Register to view the project brochure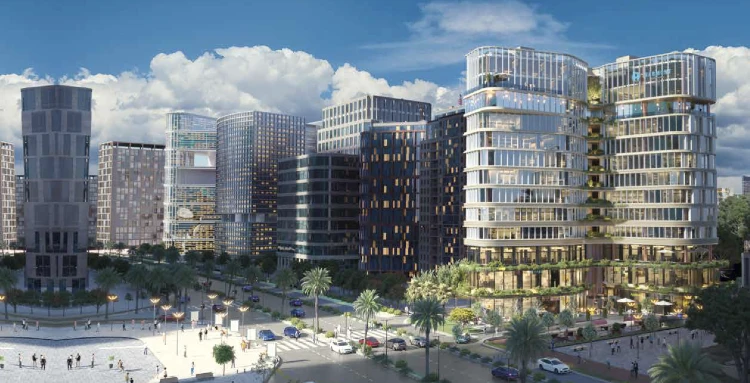 Prime Developments, responsible for Harmont Tower, is considered one of the leading companies in commercial and administrative projects. It has successfully delivered 25 projects in the Red Sea and Hurghada over its extensive 15-year experience. The company also has a strong track record in Sahl Hasheesh, earning the respect and trust of its clients throughout that time.
Prime Developments is a company that prioritizes its customers and seeks their satisfaction. It is not just a brand name, but a blend of a good understanding of market needs. This includes good knowledge of market requirements, such as selecting a prime location, commitment to delivery schedules, design accuracy, and appropriate pricing.
Previous Projects by Prime Developments:
El Kawther Heights is a mini-compound

View Aqua, consisting of 108 hotel apartments

Revira Mall in Hurghada

Majra project in El Gouna, consisting of 308 hotel units

15 individual residential projects in New Kawthar and Arab districts
FAQs about Harmont Tower Mall New Capital