Prime Developments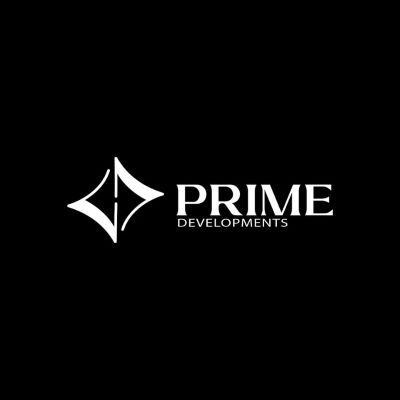 For nearly 15 years since its inception, Prime Developments  شركة برايم للتطوير العقاري has aimed to strike a challenging balance in all its projects. They've seamlessly blended prime, strategic locations with high-quality designs and construction, competitive prices, and a steadfast commitment to delivery dates.
While some might deem it challenging to consistently offer such features in every project, Prime Developments' years of expertise and the proficiency of its team have made these attributes achievable. Their previous ventures in Hurghada and Red Sea, encompassing over 25 residential, commercial, administrative, and hotel projects, eloquently attest to the company's achievements and the trust clients place in them.
Under the insightful leadership of Prime Developments' Chairman, Engineer Nathan Yaqoub, the company has secured a significant market share in real estate. Their extensive experience, strong track record, loyal clients, and ambitious investors eager to enhance collaborations have greatly propelled Prime Developments into a prominent role in New Capital projects.
Prime Developments Projects
Prime's Magrha Hurghada Village is a meticulously chosen project in Hurghada, placing clients amidst stunning landscapes and green expanses. The village boasts luxurious architectural designs. Chalets start from 68 m2, prices begin at EGP 1,100,000. With a flexible payment system, starting at a 5% down payment and 7-year installments, enticing discounts are also available.
Prime Developments has unveiled Mid Tower New Capital in the heart of Downtown, strategically situated equidistant to New Capital landmarks. Nestled in New Capital's core, adjacent to monorail station and Ben Zayed Axis, it boasts spectacular views extending 250 m over central park. On the other side, Mid Tower faces a spacious 50 m-wide street.
Prime's project boasts a modern 10-story design, adorned with striking glass facades. It's a versatile mall, encompassing commercial and administrative spaces, starting from 29 m2 for administrative areas, and 31 for commercial ones. Price for units available for sale starts at 739,500 EGP, offering flexible payment plans from a mere 5% down payment, with installments stretching up to 10 years.
Harmont Tower New Capital marks Prime Developments' inaugural project in the area. Its prime location positions it as a golden investment opportunity with promising returns. Nestled between Bin Zayed North corridor and governmental district, it's mere minutes from Al-Sha'ab Square, monorail station, and the shopping and leisure district, ensuring easy accessibility.
Harmont Tower, spanning 2,600 m2, boasts a European design with complete glass facades. Prime Developments opted for the architectural expertise of Maamar for the construction and consultation aspects of the project. Further enhancing its allure, the tower offers stunning views over notable landmarks of New Capital and a picturesque park spread across 8 acres.
Prime Developments' project features a large garage, a ground floor, and 12 stories, comprising 240 commercial and administrative units. Within their flagship venture, Harmont Tower New Capital, Prime prioritized top-notch amenities, including high-speed internet, a smart system, a food court, entertainment area, ATMs, display screens, central air-conditioning, accessible restrooms, a dedicated security team, and surveillance cameras.
Within Prime Developments' project, spaces are diverse to cater to all needs, starting from 23 m2 for commercial and 30 m2 for administrative purposes. With prices at Harmont Tower beginning at 561,000 EGP, you can buy your unit with an initial 5% down payment, and the rest in installments over 10 years, making it an enticing opportunity for investors.
Other projects by Prime Developments include:
15 individual housing projects in New Kawther and Arab neighborhoods.

Establishment of Revira Mall in Hurghada.

Creation of View Aqua comprising 108 hotel apartments.

Development of El Kawther Heights as a mini compound.

Majra project in El Gouna featuring 308 hotel residential units.
Partners of Prime Developments
Throughout its illustrious history in Red Sea and Hurghada real estate markets, Prime Developments collaborated with prominent engineering consultants and major contracting firms. Committed to delivering top-quality for its flagship project in New Capital, Harmont Tower, Prime Developments partnered with Ma'mar for architectural supervision and consultancy.