Majra Village Hurghada
Prime Developments has implemented Village Majra Hurghada قرية مجرة الغردقة, where you can spend the most beautiful times amid picturesque nature, sitting in front of the clear sea and soft sand beaches. It has provided a large number of services in the project, along with unparalleled entertainment, and Village Majra prices are highly competitive.
Location of Majra Hurghada Village
Majra Village Hurghada is located in one of the most prestigious areas in Hurghgada, where the elements of nature harmonize with each other, forming an atmosphere of uniqueness and unparalleled creativity. From Majra project, you can reach the most famous landmarks surrounding the village within minutes.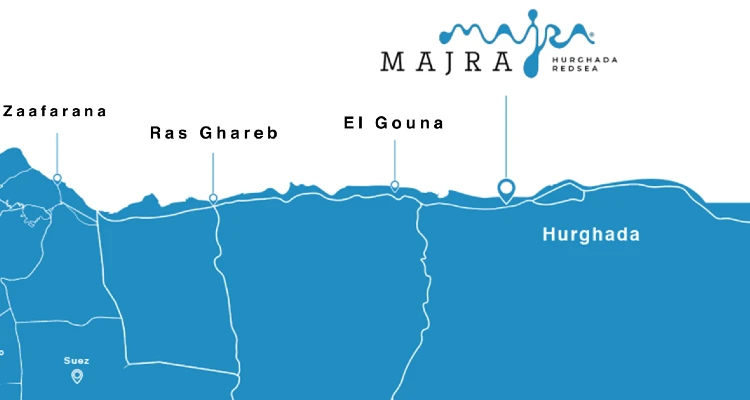 Places Near Village Majra Hurghada
El Gouna City is located 5 minutes away from Majra Prime Developments.
Hurghada International Airport is 20 minutes away from Village Majra Hurghada.
Ras Gharib can be reached from Majra Village Hurghada within minutes.
Zaafarana Mountain is close to Majra Hurghada Village.
It is easy to travel to Majra project from Suez Road.
Majra Village Hurghada is close to Arena Blanca and Makadi Heights.
Design of Majra Project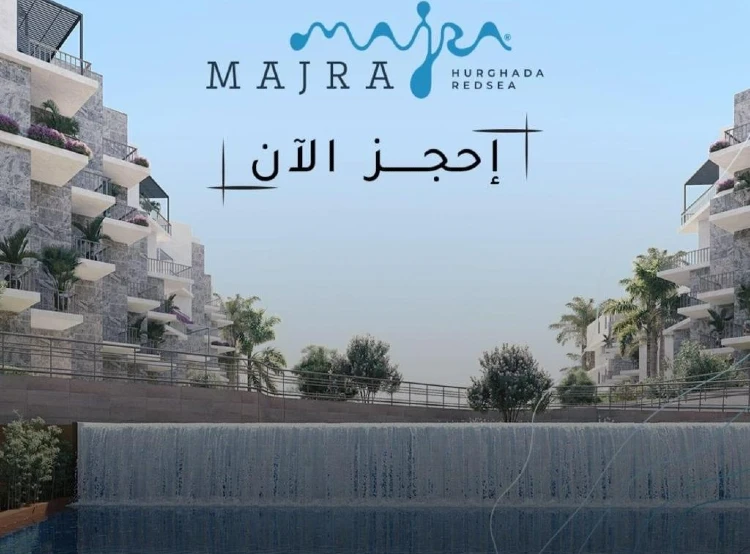 Village Majra Hurghada is designed to suit people with good taste, and in order to achieve this goal, Prime Developments is keen to help the people with its great experience, by assigning Zaro Architects and EFS Misr to be responsible for designing the project, which made Majra Village Hurghada an architectural masterpiece.
The total area of Majra Prime Developments is 5 acres.
In Majra Hurghada Village, there are studios, chalets, and villas.
Buildings in Village Majra Hurghada consist of a ground floor + 4 upper floors.
The largest portion of Village Majra Hurghada is dedicated to green spaces and landscaping, with the rest to buildings and construction.
Register your details to enjoy a 3D virtual tour inside the project units
Spaces of Majra Chalets Hurghada
Majra Village Hurghada's large area has contributed to achieving diversity in unit spaces so that the largest number of clients have the opportunity to buy the chalet of their dreams, whether they prefer limited spaces or spacious areas. Unit areas in Village Majra Hurghada are:
Studios: Studio spaces in Majra Hurghada Village starts from 68 m2.
1 Room Chalets: Chalet spaces in Majra Village Hurghada start from 120 m2.
2 Room Chalets: Majra project 2 room chalets start from 175 m2.
3 Room Chalets: Majra Prime Developments 3 room chalets start from 242 m2.
Duplex Villas: Villas are available in Village Majra Hurghada, with an area of ​​135 m2.
Majra Hurghada Village Prices 2023
Prime Developments provides distinguished prices in Majra Village Hurghada, as it has achieved a balance between the unique features provided and prices per meter, making them suitable for clients without burdening them with financial hardships. Majra Prime Developments is keen to provide the best services at appropriate costs, and Village Majra unit prices are:
Studios: Studios in Majra project start from 1,100,000 EGP.
1 Room Chalets: Chalets in Majra Village Hurghada start from 2,400,000 EGP.
2 Room Chalets: Majra Hurghada Village 2 room chalets start at 3,000,000 EGP.
3 Room Chalets: Prices of 3 room chalets in Majra project start from 4,200,000 EGP.
Duplex Villas: Villas in Majra Prime Developments start from 3,300,000 EGP.
Village Majra Installments and Reservation
Majra Village Hurghada offers the best reservation and installment plans, as Majra down payment is affordable and Village Majra installments come to facilitate payment for clients who wish to buy the units for sale. In addition, Village Majra Prime Developments provides several payment plans for clients to choose from:
5% Down Payment and the rest in installments over 4 years.
10% Down Payment and the rest in installments over 5 years.
15% Down Payment and the rest in installments over 6 years.
20% Down payment and installments over 7 years, with a 4% discount.
25% Down Payment and installments over 7 years, with a 3% discount.
30% Down Payment and installments over 5 years, with a 10% discount.
Units in Village Majra project will be delivered during 2025 with full finishing and air conditioning.
Majra Hurghada Village Video
Services and Facilities in Village Majra Hurghada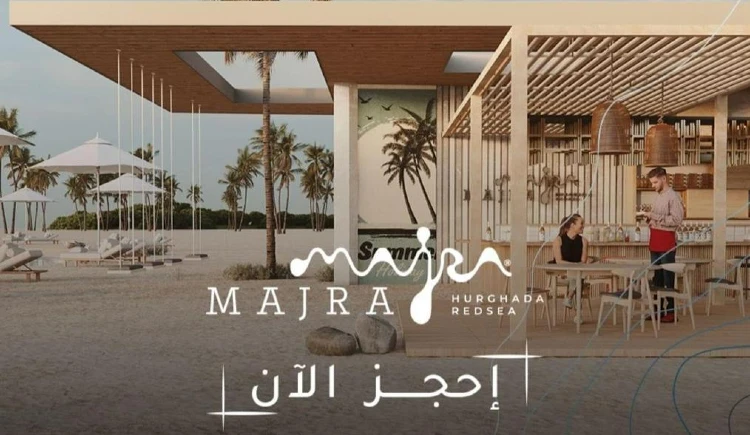 Majra Village Hurghada is an integrated community in which residents find all the facilities and services they wish for, as Majra Prime Developments has taken into account even the smallest details in order to provide a comfortable experience to make it easier for clients to enjoy all the picturesque elements in Majra project, with unparalleled entertainment, such as:
There are swimming pools at the highest level, providing recreation and luxury to the residents of Village Majra Hurghada.
In Majra Village Hurghada, you can get delicious food and drinks through cafés and restaurants.
Fitness enthusiasts can practice sports activities through the gyms located in Majra Prime Developments.
Majra Hurghada Village has tracks for walking and cycling so that lovers of these hobbies can practice them with ease.
Village Majra Hurghada includes 24-hour security and guarding services, in order to achieve safety among the residents.
To increase the safety factor even further, surveillance cameras are spread throughout Majra Village Hurghada.
Residents of Majra Hurghada Village can easily park their cars in garages close to their units.
Majra Prime Developments includes the latest fire extinguishing systems, available to deal with fires quickly.
Medical care is available in Majra project, through clinics, pharmacies, and laboratories.
To ensure the decent appearance of Majra Village Hurghada, Prime Developments has contracted with cleaning and maintenance companies that operate seven days a week.
Advantages of Majra Village Hurghada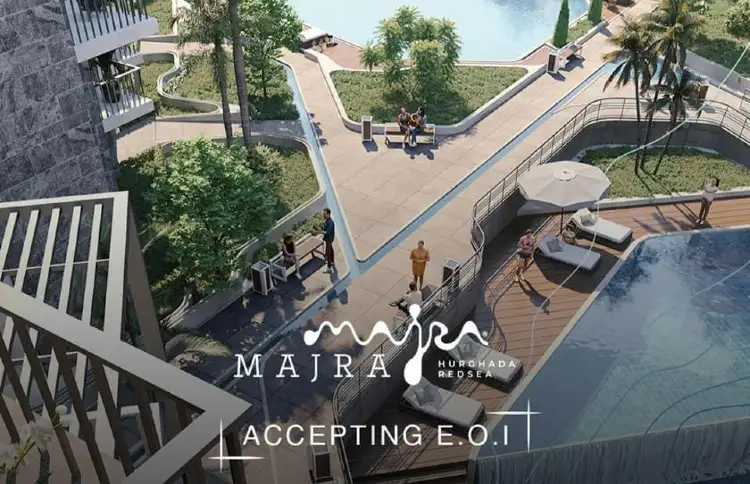 Village Majra Hurghada contains all the features that clients wish for in their coastal units, as it is located in the most prestigious places of Hurghada, just minutes away from El Gouna. It also has impressive designs and charming views of the sea coast, with competitive prices and convenient payment plans. Majra Village Hurghada also offers all facilities and entertainment.
Disadvantages of Majra Village Hurghada
Despite these features that are unique to Village Majra Hurghada, some people think the delivery date is too far away, however, Prime Developments would like to deliver Majra Village Hurghada units fully equipped with the finest materials and at the most luxurious levels.
Hurghada Majra Village Brochure
Please fill in the form below to view the full brochure of Majra Hurghada Village.
Register to view the project brochure
Prime Developments is one of the leading real estate companies with more than 15 years of experience, and it has been keen to achieve excellence in all the projects it implements, as it provides the highest quality of design and construction for competitive prices, with full commitment to deadlines, gaining the trust of clients.
Previous Prime Developments Projects
Establishing 15 individual housing projects in New Kawthar and Arab neighborhoods.

Establishment of Revira Mall in Hurghada.

The establishment of View Aqua, consisting of 108 hotel apartments.

The construction of El Kawther Heights units is a mini-compound.
FAQ About Village Majra Hurghada