Zed East New Cairo, 5th Settlement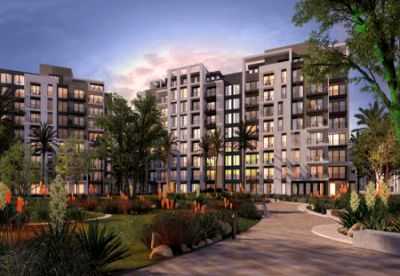 Compound Zed East New Cairo (كمبوند زيد ايست التجمع الخامس) is one of the most beautiful and elegant Fifth Settlement compounds that offer a special world of luxury, entertainment and fun. You can reside in the middle of a natural environment, vast green spaces, and various entertaining activities, as well as the diversity of spaces and units between apartments, penthouses, townhouses, and villas. Besides, the attractive design and multiple payment systems offered by Ora Developments.

Zed New Cairo Project Site
The executing company has carefully chosen Zed Project location in the Fifth Settlement, on the Ring Road, at the end of Teseen Street, intersecting with the Second Ring. It is located near most of the vital areas of the Fifth Settlement, and the New Cairo area, which ensures its proximity to all roads and transportation, as it is close to iL Bosco City Compound New Cairo.

Places Near Zed Compound
The Compound is only 10 minutes away from Heliopolis and Nasr City.

Zed New Cairo

is located 10 minutes from the

American University.

The project is located a 15-minute drive from Cairo International Airport.

Zed Fifth Settlement is located about a quarter-hour from the New Administrative Capital.

Design
of Zed New Cairo Compound
Zed Compound the Fifth Settlement is unique with luxurious international designs on the latest architectural styles. As the project related to Ora company under the supervisor of "Engineer Naguib Sawiris ", and the supervisor of the designs is the expert " Watg Engineering Company". The compound was designed to include various types of residential units, including luxury apartments, villas, penthouses, and townhouses. In addition to the tremendous high-end services available, you will not need to get out of the compound.
Register your details to enjoy a 3D virtual tour inside the project units

Zed Project Fifth Settlement Space
The total area of ​​Zed East Compound New Cairo is 373 acres, divided into 183 acres for open and green spaces, 12.5% ​​for residential units, 42 acres dedicated to the sports club, so booking Zed East apartments will provide the privacy, comfort, and recreation that the resident is looking for.

The Units Areas
 of Zed New Cairo
One of the most characteristics of Zed project is presenting all types of units of standard apartments, luxurious duplexes, penthouses in residential buildings composed of the ground floor and 8 upper floors. Besides, Standalone villas, Town House Villas, Twin House Villas, and chalets. Spaces starting from 55 m2 up to 354 m2 is divided as follows:
1- The areas of apartments and penthouses in Zed East, start from 63

to 238 m2

:
An area of standard

apartments 1-bedroom

starting from 63 m

2

.

Luxury apartments 1-bedroom

with an area starting from 85 m

2

.

Standard 2-bedrooms apartments

start with an area of 105 m

2

.

Luxury apartments 2-bedroom

starting area of 130 m

2

.

Apartments with 3 bedrooms

starting from an area of 139 m

2

.

Penthouse apartments with 3 bedrooms

starting from an area of 220 m

2

.
2- The area of ​​villas and chalets in Zed East, starting from 175

up to 354

m2

:
Chalets

s

paces

start from 175

up to 180 m

2

.

Villa Townhouses area

start from 195

up to 200 m

2

.

Twin House villas

space starts from 226 m2

.

Standalone villas

space starts from 255

to 354 m2

.
For more about the divisions of the interior spaces available in Zed East New Cairo, 5th Settlement
Click Here

Prices of
Zed East 5th Settlement 2023
The price of apartments and villas in compound Zed East of Ora company is one of the most prominent project features. The company provides different areas with competitive prices besides biggest advantages, and these prices start from 4,000,000 EGP. As for the maintenance deposit, it is 7.5%. The club is 200,000, paid over 4 years in quarterly installments.
The prices of Zed East New Cairo, 5th Settlement may have changed, for the updated prices
Click Here

Booking Ways of
Zed Compound 5th Settlement
The payment systems provided by the company to get apartments and villas in installments in Naguib Sawiris Zed Compound in the Fifth Settlement and you can choose among the most suitable for you:
You can reserve your unit in Zed East with a 5% downpayment, then 5% after 3 months, 10% upon handover, and the rest in quarterly installments for

9 years

.

5% downpayment, 7.5% after 3 months, 10% upon handover, and the rest in quarterly installments for a period of

10 years

.
Zed Project Finishing and Delivery System
Ora Development delivers the units at the highest level of quality, as it delivers villas and chalets with fully finishing, while apartments and duplexes are fully finished with kitchen cabinets, air-conditioning, and parking. The company will deliver the units within 4 years.

Zed East New Cairo's Facilities and Services
Zed East compound project is equipped with a terrible amount of services, facilities and features, to provide a full-service compound to achieve maximum privacy, comfort and luxury, the most important services:
Providing

security and guarding system

with the latest surveillance cameras to achieve security and safety for the residents of the compound.

Vast green spaces and gardens,

with more than 70% of the total area of ​​the compound, with special paths for cycling and running.

A large sports club

on an area of ​​45 acres that includes a range of sports activities such as squash, football, basketball and tennis.

In Zed project Fifth Settlement,

industrial lakes, and landscapes

 with a global design to provide a wonderful view of the units.

Various places for entertainment such as clubhouse,

swimming pools, gym,

sauna, jacuzzi, and a shared health club to spend enjoyable time with your family and friends.

Special places for children,

amusement parks, playgrounds, and nurseries

.

A commercial area

that

includes a variety of international brands to suit all tastes.

Compound Zed East New Cairo with

private garage

bottom of each apartment building is equipped with locked.

Medical clinics, pharmacies,

shops, and supermarkets to meet the needs of the compound residents.

Buying an apartment in Zed East will put you close to

International schools

and private universities.

An area that includes a variety of international

restaurants and cafes

.

Booking apartments in Zed Compound will provide you with smart systems such as a waste disposal system, fire alarm and advanced electronic gates.

Providing a water network for the compound, natural gas, sewage, and generators when the power is cut off.

Features of Sawiris Compound Fifth Settlement
One of the most important features of Zed Compound in the Fifth Settlement is that it provides different units with various spaces suitable for everyone, including apartments, villas, and duplexes. The spaces were divided in a way that suits all tastes, with modern designs, modern decorations, and all requirements for a high-end life, with a complete finishing with air conditioners and kitchen fittings, besides, Installment systems up to 10 years.
Disadvantages of
Zed East New Cairo
Some people may see that the defect of Zed East Apartments Compound is the delivery date of apartments and villas within 4 years, and this may not be suitable for some who want to invest fast at the present time, but this compound guarantees you a life of comfort and luxury in the heart of New Cairo and provides you with a clean, quiet environment. It delivers apartments and villas with high-quality complete finishes, and this takes some time, of course.
 
Video of
Zed East in New Cairo

 

Brochure of Zed East New Cairo

Please fill the form below to show the full brochure of Zed East Compound.
Register to view the project brochure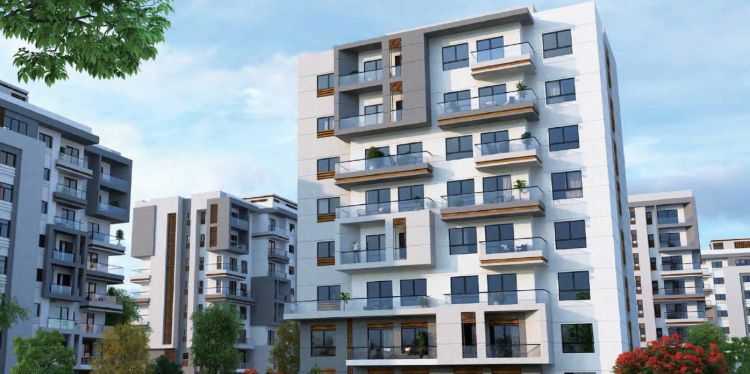 Compound Zed East New Cairo Fifth Settlement is one of Ora Development Company's projects. It is one of the prestigious companies in the field of real estate in Egypt and abroad, have proven through successful and sophisticated projects that rely on quality units provide an upscale executive as the CEO is Naguib Sawiris. He is one of the most prominent businessmen in Egypt.
Also, Ora always has the most professional experts and consultants in construction and design. It consulted Watg Engineering Consultants to put designs for Zed East Compound and has experience in this field for more than 75 years.
Ora Development Company's

Previous Business:
Projects of Ora Real Estate Company inside Egypt

:
Pyramid Hills Compound

Nile City Towers project
Ora real estate projects outside Egypt

:
Great Britain Project

Ayia Napa Marina, Cyprus

Twenty Grosvenor Square London

The Silversands Resort, Grenada

Eighteen Project in Pakistan

Imp. Questions about Zed East New Cairo