Zed Towers El Sheikh Zayed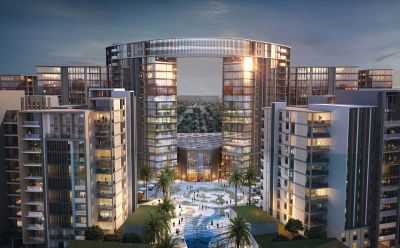 Compound Zed Towers El Sheikh Zayed (كمبوند ابراج زيد الشيخ زايد) offers you the first integrated residential towers in Sheikh Zayed; It provides a complete community of basic, entertainment and sports services, a commercial, administrative and medical area, and a large central park, announced by the Ora Real Estate Company, affiliated to the engineer Naguib Sawiris, and guarantees you apartments, duplexes and penthouses of various areas, distinctive designs, reasonable prices and installment systems over 8 years.

Zed Sheikh Zayed Project Site
Zed West Towers occupies an important strategic location in Sheikh Zayed on 6th of October City, west of Cairo, around Sheikh Zayed Central Park, which is being developed by Ora Developments and guarantees you the best view of your room.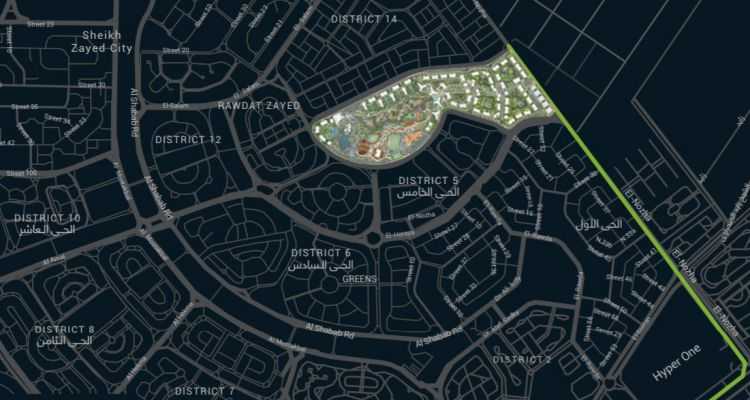 Places near the towers
The compound is located 3 minutes from Hyper One and Arkan Plaza.

Zed Towers El Sheikh Zayed is 8 minutes away from American Plaza.

Zed Sawiris Towers Sheikh Zayed is located close to Al-Ahly Club.

From the Zed Sheikh Zayed project, it is easy to reach Heliopolis and the Fifth Settlement.

It also has easy access to major roads such as Nozha Road, 26th of July Axis, and Cairo-Alexandria Desert Road.

Design of Zed El Sheikh Zayed Compound
Ora has developed impressive engineering designs that combine the elements of luxury, innovation, sophistication and privacy in the project at the highest international level. The Consultant company WATG London to design the Master Plan of the project, which consists of about 30 towers, divided into two types of towers:
The first type: includes a group of towers consisting of

10 floors

and

is intended for residential units only.

The second type: includes a group of towers consisting of

20

floors, the first 3 floors of which are dedicated to service, commercial, and entertainment units such as restaurants, cafes, shops, clubhouse, and the rest of the floors for residential apartments.
The huge residential Zed Towers project will be built on 6 phases, with a total of 4,500 fully finished units, and the first phase of construction will be undertaken by Orascom Construction and Industry.

The Total Area of ​​Zed Sheikh Zayed Compound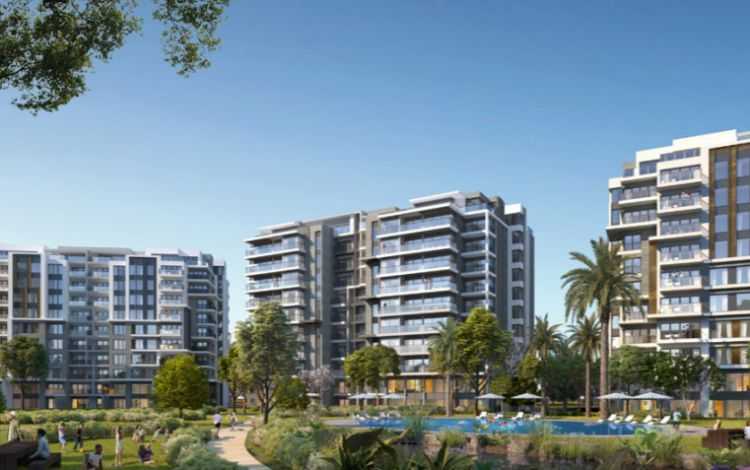 Zed Sheikh Zayed Compound is being built on a very huge area of 165 acres, and the largest part of the area has been allocated to the largest central park in Sheikh Zayed, which reaches an area of ​​65 acres, next to a huge mall Zed Strip Mall on an area of ​​60 acres, and the remaining space for construction and residential towers that include studios And duplex apartments and penthouses, with a special elevator for each tower.

Zed Towers Sheikh Zayed Apartments Areas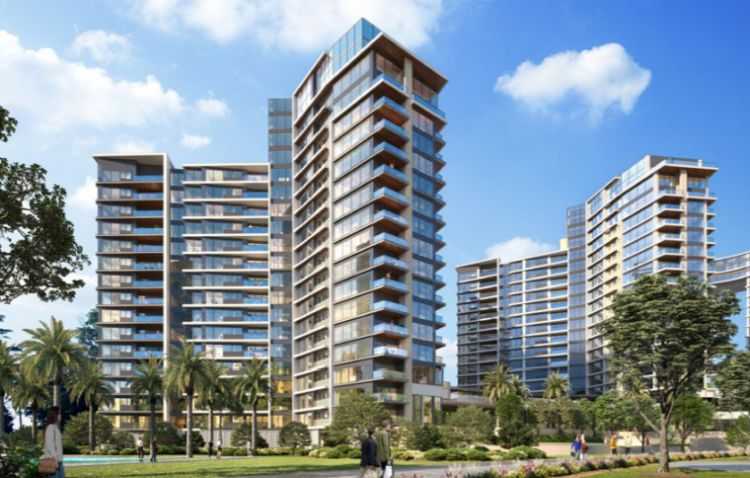 Zed Towers project offers you apartments for sale in Sheikh Zayed in installments or cash with the most beautiful views on the central park with various areas ranging from 1 bedroom to 4 bedrooms :
1- The areas of Zed apartments in
20 floors
towers are from 135 m² to 250 m²:
2-bedrooms apartment

with

spaces starting from 135 m².

3-bedrooms apartment

with spaces ranging from 172 m² to 223 m².

4-bedrooms apartment

with an area starting from 250 m².

Duplex with a garden on the ground floor with an area ranging from 207 to 229

m²

.
2- The areas of
Zed apartments in
10 floor
towers
starting from 97 m² to
265
m²:
The space of

2-bedrooms apartments

ranges from 97 m² to 135 m².

3-bedrooms apartments

with spaces ranging from 160 m² to 211 m².

4-bedrooms apartment

with spaces ranging from 237

m² to

242

m²

.

3 or 4-bedroom penthouses with

spaces ranging from 202 m² to 265 m².
For more about the divisions of the interior spaces available in Zed Towers El Sheikh Zayed
Click Here

Zed Sheikh Zayed Towers Prices
2023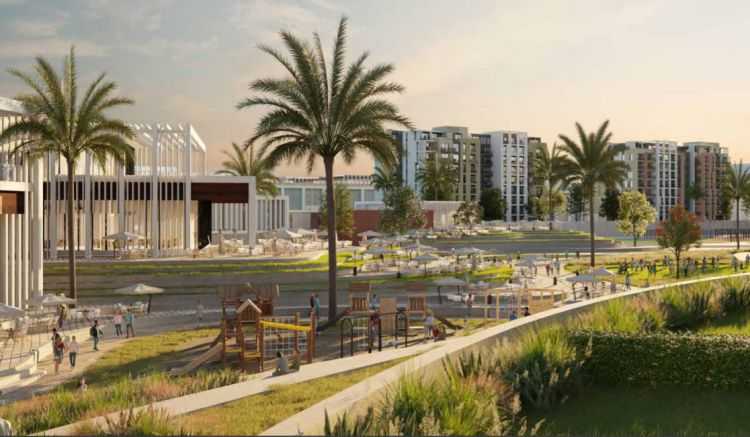 Ora offers you fully equipped apartments with integrated facilities and services, equipped with the highest level of luxury and comfort, commensurate with the prices of Zed Sheikh Zayed apartments which start from 8,600,000 EGP. The maintenance fee is about 7.5% and is paid in installments over 3 years, after 1 year of contracting.

Reservation and Installment System of Zed Sheikh Zayed
Ora Developments has provided appropriate payment systems in Zed Sheikh Zayed apartments in order to be able to reserve an apartment in Zed Towers in installments in the most appropriate way for you:
A 10% reservation downpayment, 5% can be paid after 3 months, and the rest in installments over

6 years

.

Apartments for the first stage: You can pay 5% as a reservation downpayment, 10% after 3 months, and the rest in installments over

7 years

in equal installments.

Second stage apartments: 5% downpayment, 10% after 3 months, and the rest in installments over

8 years

in equal installments.
Finishing and delivery of Zed Project Apartments
As for the finishing specifications in Zed Sheikh Zayed project, the company will deliver the apartments in the best shape and best quality with super lux finishing with adaptations and kitchen cabinets, and the company also gives you two panels for the final colors for finishing; To choose the most suitable for you:
The company will deliver the apartments of Zed Sheikh Zayed Towers consisting of 10 floors within

3 and

a half years

from the beginning of the contract.

The towers' apartments, consisting of 20 floors, will be delivered with super lux finishing within

4 years

from the beginning of the contract.
The prices of Zed Towers may have changed, for the updated prices Click Here

Zed Strip Mall Sheikh Zayed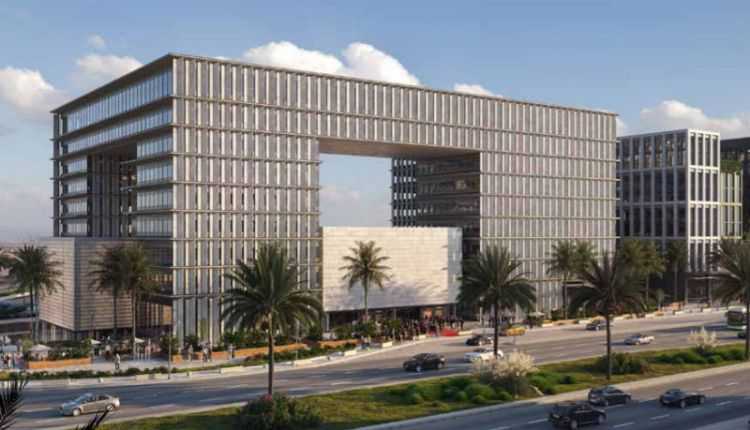 Zed Strip Mall El Sheikh Zayed is the first commercial center that serves the compound of Zed West Sheikh Zayed and the surrounding areas. It is designed in a unique modern style and includes shops, administrative offices, and medical clinics. It has a privileged location on Nozha Road at the entrance of Sheikh Zayed 1 and close to the central axis, the desert road, and overlooks the central park.
Zed Mall has a total area of 60 acres. It is a very large area to include various types of units such as international brand stores, restaurants, cafes, a gym, a supermarket, an entertainment area for children's, cinemas, next to banks and pharmacies, in addition to buildings dedicated to administrative units and offices up to 6 floors.
Zed Mall units also feature surveillance cameras, security and guarding around the clock, underground parking, quick elevators, special meeting rooms, an advanced alarm system to work in case of fires, as well as maintenance and cleaning services throughout the day.
Spaces and Prices of Zed Strip Mall & Payment Methods
The unit areas in Zed Mall range from 60 m² to 550 m², and Ora stated that the prices of the first phase come at a price starting from 45,000 Egy per square meter, and the units will be delivered in a semi-finished system within 3 and a half year.
As for Zed Mall El Sheikh Zayed payment systems, there is a convenient payment system for those wishing to start booking a commercial, administrative or medical units in the Zed Mall project, which consists of paying 10% as a reservation deposit, 5% after 3 months, and the rest in installments over 6 years without interest.

Zed Compound Services and Features
Staying in the apartments of Zed Towers Compound will give you an infinite number of facilities, services, and privileges to make it a luxury residential resort, and an integrated city with services so that you do not need to get out of it, such as:
A huge shopping mall offers the most famous international brands

, as well as high-end restaurants and cafes.

There is a

 range of recreational and sporting activities such as

Club House,

gymnasium, spa, gym, swimming pools, as well as tennis and football courts.

Zed Park Sheikh Zayed

or Central Park,

has an area of

65 acres

; it's designed

in an upscale French style

, all units enjoy a delightful landscape view, and will guarantee an amusement park, with administrative, entertainment, and commercial services

.

Compound Zed Towers El Sheikh Zayed has a

 lift

in each tower, one

for residents and the other for furniture

.

A large part of the Zed Sheikh Zayed project is dedicated to

water bodies such

as a dancing fountain, artificial lakes, and swimming pools.

Underground

secure

garages and there are emergency exits and ladders.

The social

sports

club allows practicing various types of sports, and an area dedicated

to children's games

.

Zed Ora Towers project offers

tracks

for walking, running, and riding bicycles.

Zed Towers Sheikh Zayed Compound provides you with

security, guards,

24-hour surveillance cameras, and security gates.

Administrative building

, educational services,

and

International School

.

Within Z

ed Sheikh Zayed there is a world-class

luxury 5-star hotel

.

Large supermarkets,

small shops, and retail stores.

Eco-friendly places for litter.

Privileges and
Features of Sawiris Towers
Zed Sheikh Zayed Towers is a rare architectural masterpiece. It offers you high-end residential towers of 10 floors and 20-floors, with a privileged location in Sheikh Zayed. It also offers high-class apartments with international specifications and complete finishes with air conditioning, with a distinctive view on the central park, and designed with the highest level of privacy and luxury.
All of this is offered to you by the famous Ora company affiliated with the engineer Naguib Sawiris, with reasonable prices and installment systems.
Disadvantages & Problems of Zed El Sheikh Zayed Compound
The Zed Towers project provides a large number of apartments, studios, and penthouses of various sizes, and this may not suit some who want to have a villa in the compound, but you will find there apartments with large and spacious areas designed in a way that guarantees you the privacy necessary for your comfort. If you want to buy a villa in Zed projects you will find A large number of villas in Zed East New Cairo.
 
Video of
Zed Towers in Sheikh Zayed
Brochure of
Zed Towers
Please fill the form below to show the full brochure of Zed Towers.
Register to view the project brochure
Compound Zed Towers El Sheikh Zayed is due to Ora Development Company, one of the largest companies in the real estate field. It relies on professionalism, efficiency, and accuracy with international standards in all its projects. The CEO is businessman Naguib Sawiris who is considered one of the richest people in the world, according to Forbes magazine.
The company also cooperates with the largest entities in all disciplines; In order for its projects to come out properly, it hired WATG London to develop the engineering designs for the towers, and also contracted with Pioneers of Modern Engineering and Redcon Construction Company to implement the administrative and medical part of the project.
Previous Ora Development Projects:
The company's projects inside Egypt :
Nile City Towers project, Nile City Towers

Pyramid Hills Compound
The company's projects outside Egypt :
Great Britain Project

Twenty Grosvenor Square London

Ayia Napa Marina, Cyprus

The Silversands Resort, Grenada

Eighteen Project in Pakistan

Questions about Zed Towers Sheikh Zayed