Compound Saada New Cairo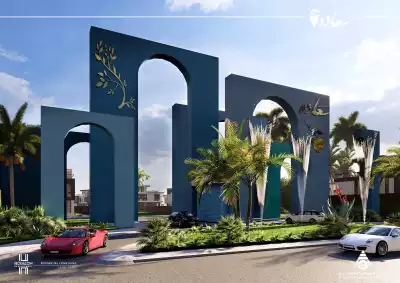 In Compound Saada New Cairo كمبوند سعادة التجمع الخامس, Horizon Egypt Developments aims to bring happiness from UAE all the way to Egypt. Therefore, Saada Compound offers incredible villas for sale in various sizes and luxurious designs, inspired by the style of the Gulf, along with various services and facilities. More importantly, Saada New Cairo prices are highly competitive.
Location of Saada Horizon
Living in a sophisticated area like New Cairo, specifically in the 5th Settlement, is one of the keys to happiness, therefore, Horizon Egypt Developments has picked a perfect location directly on the Suez Road. As a result, the residents of Compound Saada Villas Fifth Settlement will be a few minutes away from major places and vital roads.
Places Near Saada Compound
Saada 5th Settlement is extremely close to Mohamed Naguib and Gamal Abdel Nasser Axes.
A short distance separates the Ring Road and Cairo International Airport from Saada Compound New Cairo.
Saada New Cairo Compound is located near the American University in Cairo (AUC).
Al Rehab, Al Shorouk, Madinaty, and Zed East New Cairo are proximate to Compound Saada.
Design of Saada 5th Settlement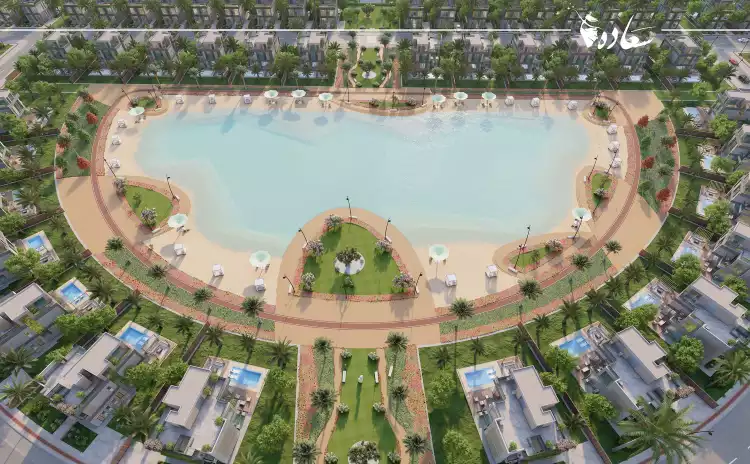 The design of Saada Horizon, created by the Emirati engineer Adnan Saffarini who owns mega projects in Dubai, merges Gulf luxury style with a modern touch. Therefore, Saada New Cairo Compound's fascinating design can be recognized easily among other projects. Additionally, each villa features a swimming pool, a garden, and glass facades, adding a sense of modernity to Compound Saada.
Register your details to enjoy a 3D virtual tour inside the project units
Space of Compound Saada Villas Fifth Settlement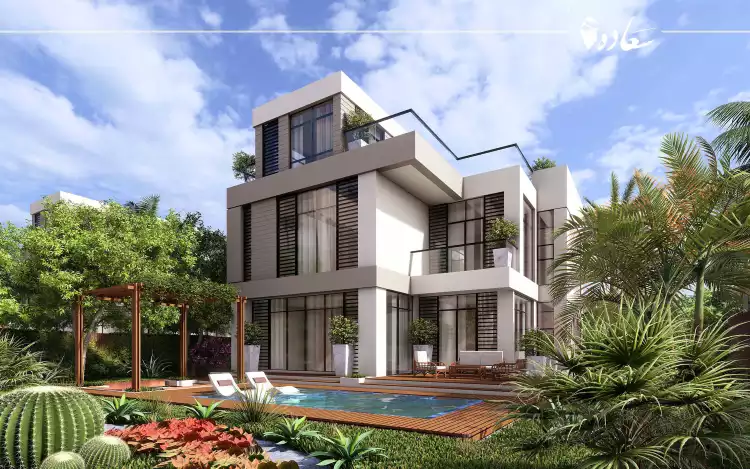 The total area of Saada Compound New Cairo is about 371 acres, and around 88% of the area is covered with green spaces and artificial lakes, providing marvelous and comfortable views for residents to clear their minds from the daily hustle of life. Moreover, Compound Saada 5th Settlement includes villas and twin houses of various sizes as follows:
The space of twin houses in Saada New Cairo Compound ranges between 237 and 400 m2.
Standalone villas are available in spaces, ranging from 286 to 500 m2, in Saada Compound.
For more about the divisions of the interior spaces available in Compound Saada New Cairo
Click Here
Compound Saada New Cairo Prices 2023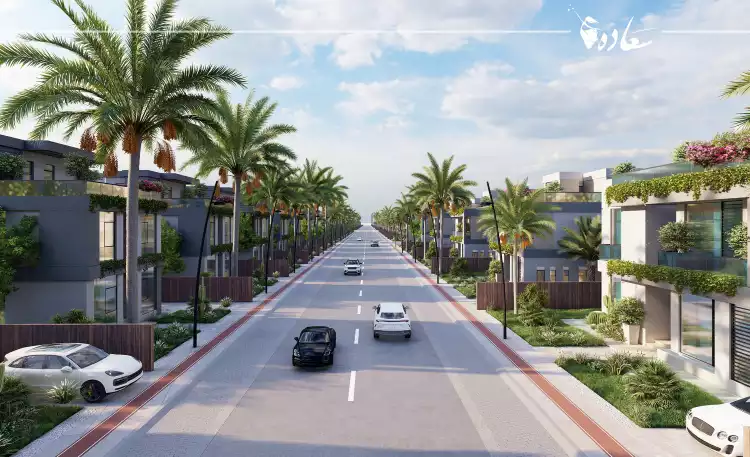 To encourage the largest number of customers to buy Compound Saada Villas Fifth Settlement, Horizon Egypt presents competitive prices per meter which result in the provision of convenient total prices, equivalent to the features of Saada Compound, including an excellent location, sophisticated design, various spaces and luxurious services. The prices of villas in Compound Saada Horizon start from 12,500,000 EGP.
Installment Systems in Saada Compound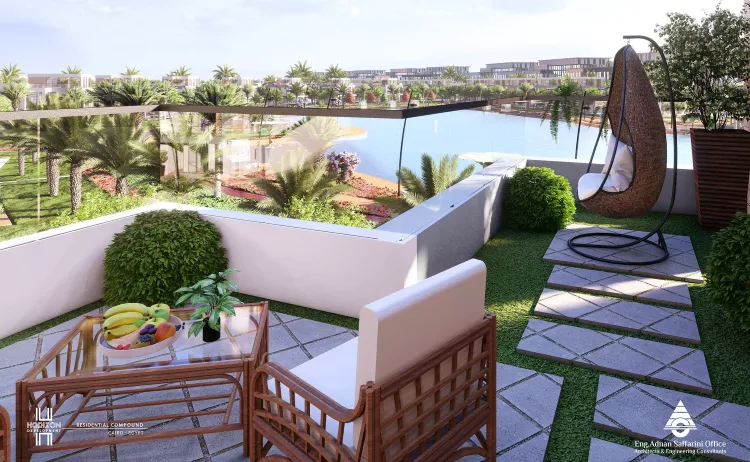 Saada Horizon Egypt is the ideal opportunity to buy a unit for sale in New Cairo, especially with reasonable prices and distinct installment systems, where Saada down payment starts from 10%, and a long period of installments is provided. In addition, Compound Saada villas Fifth Settlement will be received within 3 years, and here are the provided installment plans:
10% down payment, then 5% upon receipt, and the rest of the amount is paid over 7 years in installments.
10% down payment and the rest is paid in installments over 8 years.
The EOI for booking villas of Saada Compound New Cairo is 100,000 EGP.
Video of Compound Saada New Cairo
Services and Facilities of Compound Saada Horizon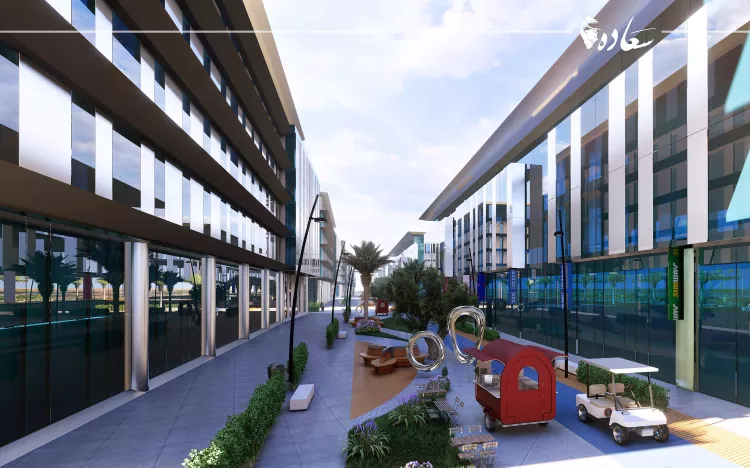 Horizon Egypt Developments pledges to provide endless happiness for residents of Compound Saada 5th Settlement; the comfort and luxury that dazzled the world in Dubai will only be found in Saada Horizon through the provided services, facilities and means of entertainment. Check the following points to know more about the available services in Saada Compound New Cairo:
There are huge spaces of landscapes suitable for hiking and spending special times in Saada 5th Settlement.
Compound Saada New Cairo contains swimming pools which are appropriate for all residents.
A commercial area, where residents can enjoy shopping, is included in Saada Compound.
In Saada New Cairo Compound, there are distinct restaurants and cafes, serving all kinds of food and drinks.
Cars can be parked easily in the garages of Saada Compound.
Compound Saada contains sports courts where residents can enjoy playing a variety of sports.
Security guards work 24 hours a day to secure residents of Saada villas for sale.
Saada New Cairo Compound contains modern surveillance cameras for extra security.
There are gyms, which include upscale sports equipment, in Saada Compound New Cairo.
Compound Saada Horizon Egypt contains fire extinguishing systems and electric generators in case of necessity.
Maintenance and cleaning services are provided regularly in Saada Compound.
Features of Saada Compound New Cairo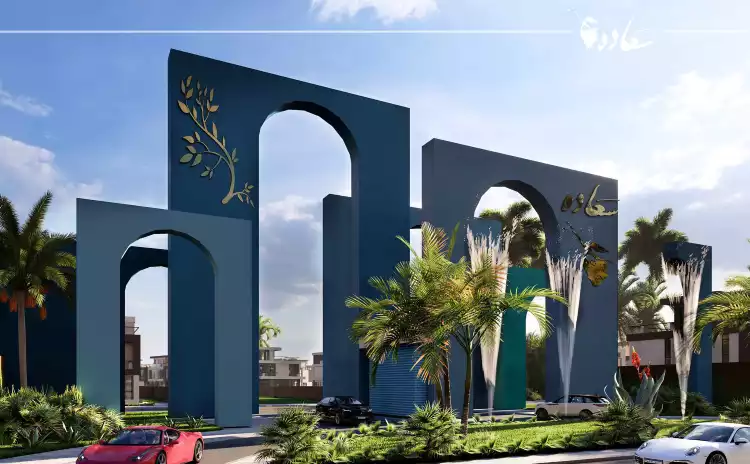 Luxury and sophistication are the main features of Saada Compound New Cairo which is characterized by its modern and elegant design, excellent services, strategic location, and distinctive selling prices. Furthermore, Compound Saada installments systems are extremely flexible and convenient for investment.
Disadvantages of Compound Saada 5th Settlement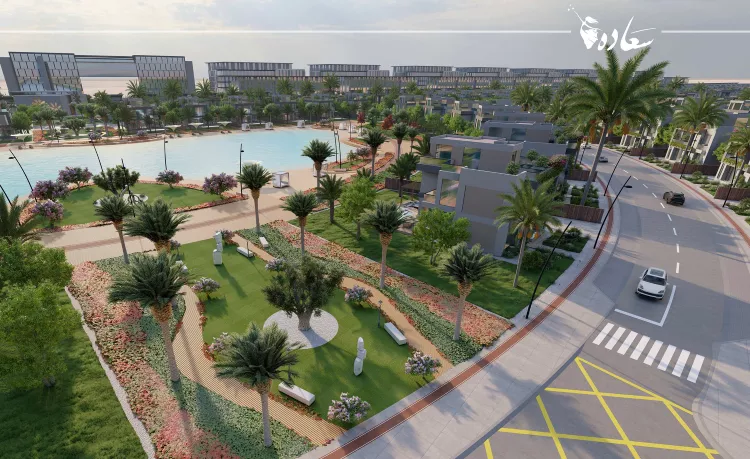 Saada Compound New Cairo is considered flawless; however, some people are still afraid of buying an under-construction property, but it is considered one of the ideal investment opportunities, as the units are offered at the lowest prices. In addition, the establishment of Compound Saada by a reliable company like Horizon Egypt is a major feature.
Brochure of Saada Compound
Please fill out the form below to show the full brochure of Saada Compound 5th Settlement.
Register to view the project brochure
The Presence of Horizon Egypt Developments in the Egyptian real estate market is a great benefit for the consumer and enhances competition between companies in providing exceptional features at the lowest price. Moreover, the chairman of the board of directors is Sheikh Majid Al Nuaimi, Head of the Royal Court in Ajman and former Minister of State for Federal National Council Affairs.
FAQs about Compound Saada New Cairo