Compound Naia West New Zayed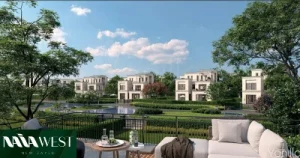 Naia Developments has announced a new start through Naia West Compound كمبوند نايا ويست زايد الجديدة, a residential project that includes apartments and villas that suit the modern life that people are looking for. The compound is characterized by its distinctive areas in the heart of green spaces and landscapes, as well as services, entertainment and competitive prices.
Naia West Compound Location
Naia Developments has chosen a location that provides tranquility to residents while still being close to the vital places, therefore, they have picked Alexandria Desert Road. Its proximity to the most famous landmarks in Sheikh Zayed allows the residents to reach any place in just a few minutes. The places close to Compound Naia West New Zayed are shown below:
Places Near Compound Naia West New Zayed Compound
Compound Naia West New Zayed is located near the Egyptian Museum.
Naia West New Zayed is close to the Waslet Dahshur road.
Mall of Egypt is a few minutes away from Compound Naia West.
Compound Naia West New Zayed is a short distance from Sphinx Airport.
Naia West project is close to El Dabaa Road.
Naia West New Zayed is near the Egyptian Media Production City.
Compound Naia West New Zayed is easy to access from King Saud University.
Naia West Compound is close to Terrace Compound and Majorelle Compound.
Compound Naia West New Zayed Design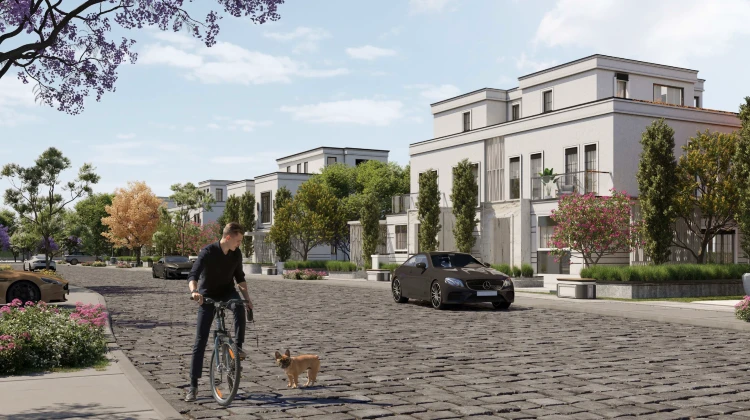 Naia Developments have shown originality and uniqueness in their design of Compound Naia West New Zayed, as they have relied on the best architectural design companies to provide exceptional designs for Naia West Compound to be a strong competitor to the best compounds in Sheikh Zayed. Their design applied landscapes to separate residential units and provide privacy to the residents.
The total area of Compound Naia West New Zayed is about 170 acres, and the green spaces and landscapes occupy 84% of the total area while the rest is allocated for residential units. Naia West Compound offers a variety of apartments, townhouses, twin houses and standalone villas.
Register your details to enjoy a 3D virtual tour inside the project units
Area of Naia West New Zayed Compound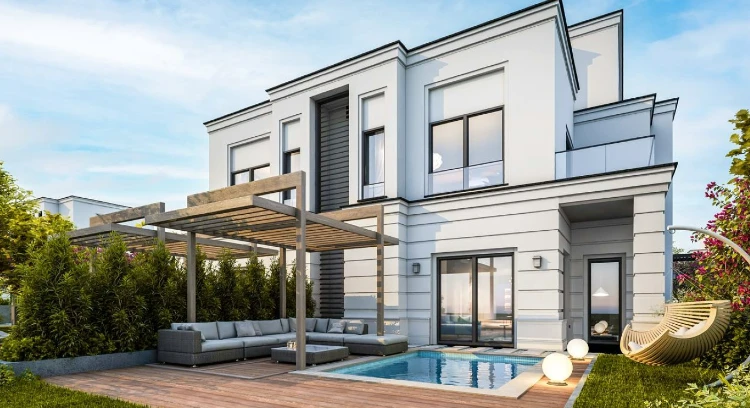 Naia Developments has used the best design and construction companies to provide a distinctive division of units in the compound in order to satisfy all tastes, as there is a variety in the units' spaces to suit the lovers of both small and large spaces. The unit spaces in Compound Naia West New Zayed are in the following points:
Standalone Villas: start from 385 to 465 m2, and they include a private swimming pool.
Twin House Villas: start from 255 to 280 m2.
Townhouse Villas: start from 195 to 205 m².
For more about the divisions of the interior spaces available in Compound Naia West New Zayed
Click Here
 Compound Naia West New Zayed Prices 2023
Clients can buy the house of their dreams in Compound Naia West New Zayed easily, through a package of unparalleled, competitive prices per meter. Naia West units for sale are offered with reasonable prices that are suitable to the distinctive spaces that are offered in the compound. Naia West unit prices are in the points below:
Standalone Villas: Prices start from 14,000,000 to 16,000,000 EGP.
Twin Houses: Prices range from 7,000,000 to 8,000,000 EGP.
Townhouses: Prices start from 5,000,000 to 5,700,000 EGP.
Compound Naia West Installments and Down Payment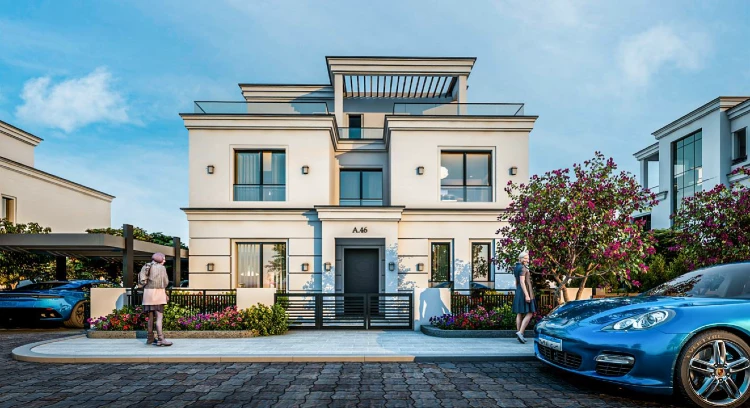 In order to facilitate payment even further for the clients, Naia down payment and installment plans are reasonable. So, these payment plans are highly flexible and have very low-down payment rates and installments over very long periods of time. Naia West down payment and installment plans are as follows:
5% down payment, followed by another 5%, and the rest in installments over 9 years.
The EOI of booking units in Naia West Compound is 50,000 EGP.
The maintenance fee at Naia West New Zayed is around 8%.
Naia West Zayed units will be delivered within 5 years.
Naia West New Zayed Video
Services and Facilities in Naia West New Zayed
Compound Naia West New Zayed is established to provide more comfortable and enjoyable experiences for the residents, that's why Naia Developments has worked to offer all of the facilities and services needed including entertainment facilities, that are available to clients throughout the day. The services and facilities available at Naia West Compound are as follows:
In Naia West Compound, there are restaurants and cafes that serve every cuisine the residents may desire.
Naia West project has swimming pools of the highest standard, which provide recreation for residents at any time.
Residents of Naia West Compound can shop at any time of the day through the commercial area that has been built within the project.
Residents of Compound Naia West can exercise in the gyms available at the highest level.
Naia West Compound includes sports clubs where all the games that residents love are played.
Green spaces are provided in Naia West project, which are suitable for family gatherings.
Through the running and cycling tracks located in Naia West New Zayed, residents can easily practice these hobbies.
Compound Naia West New Zayed has more than one entrance gate to raise the security factor, and facilitate entry & exit from the compound.
Security and guarding services in Naia West Sheikh Zayed work throughout the day to guarantee calmness and comfortable atmosphere in the compound.
Using the best monitoring systems in Naia West Compound for greater safety and tranquility within the project.
Naia West Compound is supported with solar panels, so it depends on clean sources of energy.
There are maintenance and cleaning services in Naia West Compound, in order to ensure the efficiency of services and the appearance of the project all the time in a decent manner.
Advantages of Naia West Compound
Compound Naia West New Zayed has all the advantages that clients wish for in a compound, including its location on Alexandria Desert Road and unique architectural designs that suit the high-taste clients. Naia West Compound also provides great diversity in spaces and competitive prices, in addition to payment plans over long periods of time and luxurious facilities and services.
Disadvantages of Naia West Compound
Despite the advantages we have mentioned above, some people may believe that the delivery date in Naia West project is too far, especially if they want to receive their unit immediately. However, the company would like to take their time to provide the units, services and facilities in the best possible way, so the opportunity is worth waiting.
Naia West New Zayed Compound Brochure
Please fill out the form below to show the full brochure of Naia West New Zayed Compound.
Register to view the project brochure
Naia Developments (previously known as Jumeirah Egypt) is one of the leading real estate companies, as they adopt new concepts in the establishment of coastal and residential communities with the finest architectural designs. They seek to offer a comprehensive lifestyle in their projects by providing all the services and facilities that residents need.
Naia Developments' Previous Projects
Frequently Asked Questions About Naia West New Zayed