Compound Oia New Capital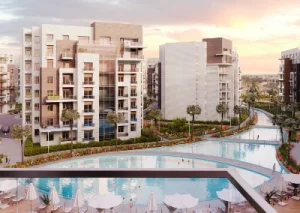 Compound Oia New Capital كمبوند اويا العاصمة الإدارية الجديدة is a golden opportunity for investors and those who are wishing to move to the New Capital now, as apartments are ready and will increase in demand within months. It is a guaranteed investment, especially with its competitive prices that suit its excellent location in district R7.
Where Exactly is Oia Compound Located?
A strategic location is one of the foundations of success in any project, so Edge Developments has chosen a location in district R7 that is near all the landmarks of the New Capital and its main roads. Oia project is surrounded by 4 main axes, and is also near the Ring Road and Bin Zayed Axis.
Landmarks Near Oia Compound
Oia Edge project is only several minutes away from Al Masa Hotel and the British University.
Compound Oia New Capital is close to the Green River and the Presidential Palace.
Oia New Capital is easy to access from Bin Zayed Axis.
The project is adjacent to Rhodes Compound and Broad Walk Compound.
Oia Project New Capital Design
Oia New Capital Compound's name and design are inspired by the Greek island of Oia, as the compound is built on a slightly high hill with green spaces and artificial lakes covering all parts of the compound to help the residents to rest and be calm away from the hustle of cities.
Oia project includes 40 buildings with wide streets separating them to ensure the privacy of each apartment within Oia New Capital Compound, with a wonderful view of the gardens and lakes that surround the entire compound. Its atmosphere is sure to inspire tranquility in the residents after a long day of work.
Register your details to enjoy a 3D virtual tour inside the project units
Oia Compound New Capital Space
Oia Compound extends over a total area of 30 acres, with a construction rate of 20%. The rest of the space is allocated to gardens, lakes and service buildings. Oia project includes apartments and penthouses with areas ranging from 122 to 268 m2, consisting of 2 or 3 rooms + reception. The areas of Compound Oia apartments are shown below:
The space of apartments in Oia Edge Holding starts from 122 up to 222 m2.
As for the penthouse space in Oia Compound, it starts from 233 up to 268 m2.
For more about the divisions of the interior spaces available in Compound Oia New Capital
Click Here
 Compound Oia New Capital Prices 2023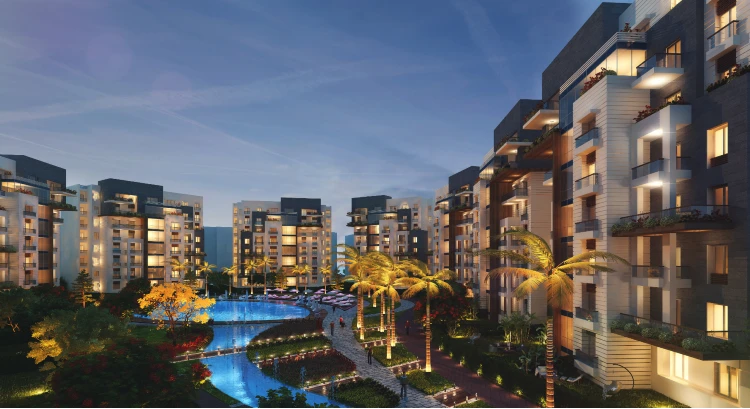 One of the advantages of Oia New Capital Compound is its very competitive prices, as Oia unit prices start from 2,475,000 EGP, with the prices per meter in Oia Compound starting from 8800 EGP up to 9250 EGP, depending on the location and area of the unit.
 Compound Oia Installments and Down Payment
Edge Developments have provided several payment plans, some with a 0% down payment with installments up to 10 years. This is a spectacular deal, as the delivery of units is in 2022, in addition to many services and facilities that Oia Compound offers and its outstanding location. Oia down payment and installment systems are as follows:
0% down payment and the rest of the amount over 10 years.
0% down payment and the rest of the amount over 6 years.
10% down payment and the rest over 7 years.
15% down payment and the rest over 8 years.
25% down payment and the rest over 10 years.
Video of Oia New Capital Compound
Services & Facilities in Compound Oia New Capital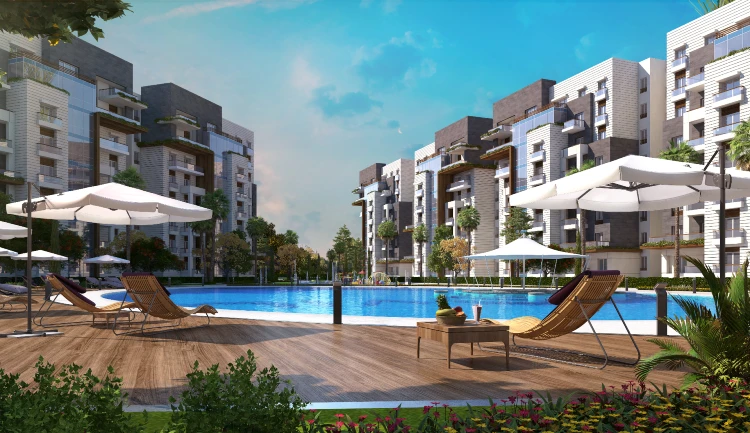 Edge Real Estate has been keen to provide all the services that the residents of Oia Compound may need, so that luxury and entertainment is key in Oia project. This will contribute significantly to the happiness of Compound Oia New Capital's residents, and the most important services of Oia Compound are in the next points:
Artificial lakes and green spaces are among the most important means of comfort and recreation for the residents of the compound.
Oia project includes sports fields for various types of sports.
To make your family happy, you will find a kids' area at Oia New Capital Compound.
To prevent overcrowding, there are garages for cars inside Oia project.
To spend the happiest times, the compound was provided with restaurants and cafes.
Compound Oia New Capital has also provided multiple swimming pools.
To buy all the family's necessities effortlessly, you will find a commercial mall that includes the most famous international brands.
In anticipation of any emergency, the compound was equipped with a medical center with the latest technology in Oia New Capital Compound.
There is a security system at the highest level that includes surveillance cameras working throughout the day.
Advantages of Oia New Capital Compound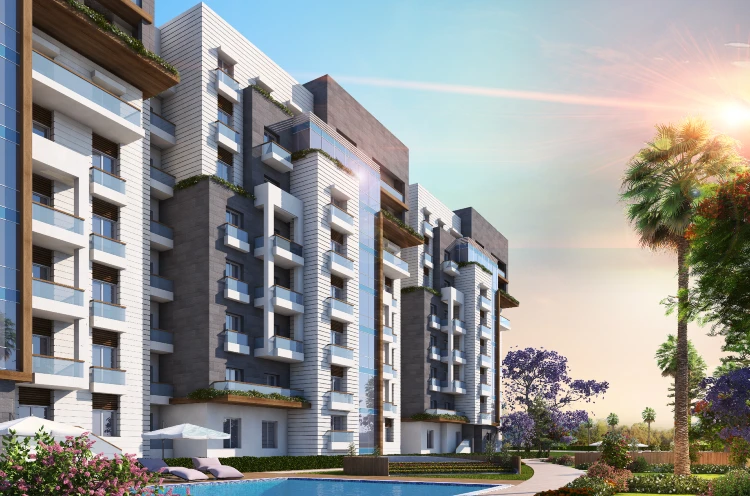 Residents can view the units for sale now and move in within months, and investors don't have to worry about waiting for their unit to be delivered. The strategic location, excellent prices, integrated services and impressive designs of Oia Compound make the advantages of this compound a rare opportunity that should not be missed.
Disadvantages of Compound Oia New Capital
Despite the multiple advantages of Oia project mentioned above, some may believe the lack of villas in the compound is a defect. However, Compound Oia offers spaces of up to 268 m2, which is an area comparable to the areas of villas in some projects of the New Capital, with the availability of gardens and swimming pools in the compound.
Brochure of Oia New Capital Compound
Please fill out the form below to show the full brochure of Oia New Capital.
Register to view the project brochure
Edge Holding Developments was established in 2018, as a result of an Egyptian-Saudi partnership through the union of Al-Burouj and Mashreq Saudi Arabia. It became one of the most important real estate companies in Egypt, is characterized by a series of top projects in the New Capital, the most important of them is Oia Towers New Capital.
Previous Works of Edge Holding Developments:
Oia Hub Mall New Capital.

Sixty Mall Business Park New Capital.
Questions about Oia New Capital Compound