Compound Oro New Capital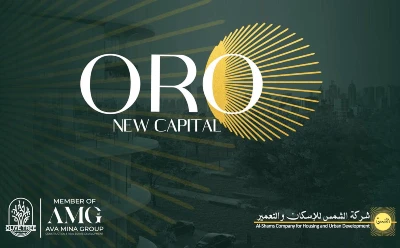 Compound Oro New Capital كمبوند اورو العاصمة الإدارية الجديدة by Ava Mina Group fulfills the aspirations of those looking for luxurious residential units in the New Capital.  AMG demands, whoever is thinking about buying a unit for sale in Oro Compound, take the initiative and reserve because Oro New Capital prices are exceptionally competitive.
Compound Oro is provided with a distinguished location in a vital area in the New Capital, in addition to a wonderful design. Green spaces possess the highest percentage of area in Oro AMG project, and spacious units are presented, so that residents can feel comfortable during their accommodation.
Where is Oro Compound Located?
Oro Compound is characterized by an extraordinary location in a luxurious spot in Block No. E4, Seventh District R7, New Capital. The strategic location of Oro Avamina makes it close to major and popular places in the New Capital. Therefore, residents of Compound Oro will enjoy visiting various landmarks, such as the Green River and others, without taking much time.
Landmarks Close to Oro Compound New Capital
Compound Oro New Capital is located near the Presidential District in the north.
Capital International Airport can be reached in half an hour only from Oro New Capital Project.
Oro Compound is close to the Embassies District and the Investors District.
The British University and Swedish University are minutes away from Oro AMG project.
Design of Compound Oro New Capital
The privileged sophisticated location of Compound Oro New Capital has been taken into consideration while implementing the design of the compound. Therefore, Avamina Group has assigned the design creation of Compound Oro to ACE Moharram Bakhoum. Oro AMG project extends over an area of ​​38 acres, which is occupied as mentioned below:
26 buildings are included in Oro Compound.
Each building in Oro New Capital consists of a ground floor, whether a basement or a garage + 7 upper floors.
Each floor contains 4 units in buildings of Compound Oro.
There are two entrances for each building in Oro Avamina, along with 2 elevators.
Oro New Capital project is surrounded by a concrete wall and a wall of a group of trees.
Register your details to enjoy a 3D virtual tour inside the project units
Area of Apartments in Oro Compound
Despite the large area on which Oro Compound is established, AMG has constructed 26 buildings only. The limited number of buildings has allowed units to be spacious, giving residents of Oro Compound New Capital a sense of comfort. In addition, diversity of spaces is also attained, and thus residents of Oro Avamina can choose the suitable space from various options:
Spaces of apartments in Compound Oro range from 120 to 210 m2.
The area of duplex apartments in Oro AMG project starts from 375 m2.
For more about the divisions of the interior spaces available in Compound Oro New Capital
Click Here
Prices of Compound Oro New Capital 2023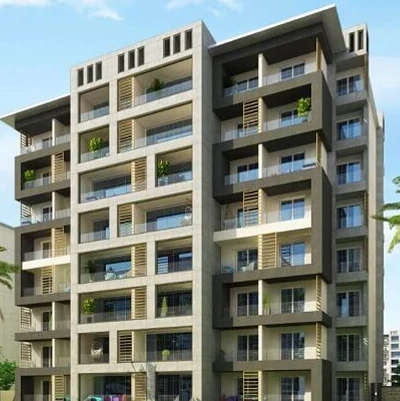 Although units of Oro Compound are spacious and have a privileged location, prices are considered highly competitive. Therefore, clients of Oro Avamina get to buy a unit for sale with the appropriate size at a total price, starting from 1,320,000 EGP, and the prices per meter in Compound Oro New Capital are as follows:
Prices per meter in Compound Oro start from 11,000 up to 14,000 EGP.
The price of garages is 80,000 EGP in Oro AMG project.
Club's prices in Oro Compound New Capital are 50,000 EGP.
Maintenance expenses are 8% in Oro New Capital project.
Garage, club, and maintenance expenses can be paid in installments until delivery of the unit in Oro Compound, or paid at once upon receipt.
Installment Systems in Oro AMG Project
Besides providing reasonable prices, Avamina Group facilitates the purchasing process by offering Oro New Capital installment systems, allowing customers to feel comfortable to buy or invest in a unit. Also, Oro New Capital down payment percentage varies according to the installment system chosen from diverse options:
10% Down Payment, and the remaining amount via installments over 8 years.
15% Down Payment, and the rest in installments over 9 years.
20% Down Payment, and the remaining amount in installments over 10 years.
5% must be paid after one year of contracting, and this applies to all systems.
EOI amount in Oro Compound requires paying 20,000 EGP.
Delivering units in Compound Oro New Capital, whether semi-finished or fully finished, depends on the customer's desire, after adding the cost.
 Video of Oro Compound
Facilities and Services of Compound Oro New Capital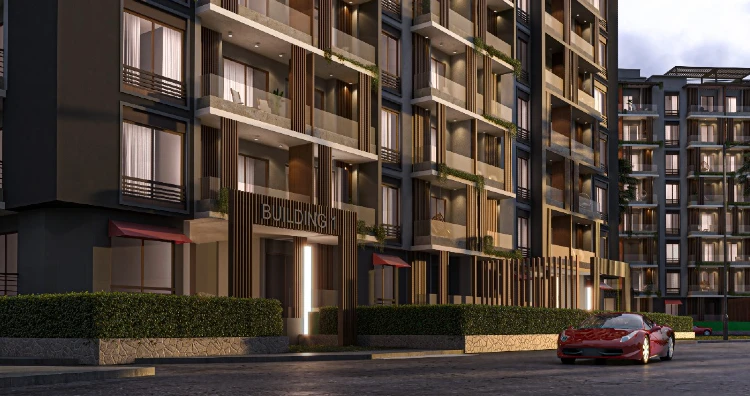 Choosing to live in Compound Oro means having a unique and luxurious experience in an integrated community, providing all necessary and recreational services. Taking into consideration the needs, desires, and comfort of residents of Oro New Capital project, Avamina has provided a wide range of services and facilities, which are:
An integrated medical building, consisting of clinics, laboratories, and a pharmacy, to provide health care to residents of Compound Oro.
Oro Compound New Capital includes a social sporting club to spend enjoyable moments.
Oro Avamina has well-trained security guards to maintain the safety of residents.
A commercial mall, with international brands and restaurants, is built on an area of ​​220 m2 in Compound Oro.
Oro AMG project contains an amusement park, covering an area of ​​5440 m2, where families can spend some quality time together.
A mosque is included in Oro Compound New Capital for performing prayers.
Avamina Oro also offers a nursery for children.
Multi-use playground, gym, and spa are available in Oro Compound to do exercises at any time.
Residents of Oro New Capital get to enjoy green spaces and swimming pools.
Compound Oro New Capital is fully equipped with surveillance cameras to preserve the security and safety of residents.
Each building in Oro New Capital project contains trash cans.
Car parking areas are also available in Oro AMG project.
Features of Oro Compound New Capital
Buying a unit in Compound Oro is the first step towards having an integrated life of luxury and comfort. Oro Avamina is considered one of the exceptional projects in the New Capital due to its unlimited features, including offering a unique location, spacious units, reasonable prices, and various installment systems, in addition to providing several facilities and services.
Disadvantages of Oro Avamina
Although Oro Compound has uncountable features, some may assume that units are expensive, because they are available in large sizes, starting from 120 m2. Such presumption is taken into account, and thus buyers will find that Oro AMG project offers reasonable prices per meter and convenient payment systems.
Brochure of Compound Oro New Capital
Please fill out the below form to see the full brochure of Compound Oro New Capital.
Register to view the project brochure
Ava Mina Group is considered a well-experienced company in the real estate market.  It was established in 1994 and is owned by Ashraf Awad Naguib and Ihab Awad Naguib in partnership with Al Shams Developments. AMG Group has succeeded in implementing mega projects in Egypt and other countries in the MENA region, such as KSA, Qatar, UAE and Kuwait.
Former Projects for AMG Developments
Massa Hotel New Capital

The Octagon, the new headquarters for the Egyptian Ministry of Defense, in the New Capital.

4 towers out of the 16 New Alamein towers

Burj Khalifa and Dubai Festival City

Kempinski Hotel and the building of the Ministry of Interior Affairs in Doha

College of Medicine & Commerce and Sabah Al-Salem University in Kuwait

King Abdullah University and Princess Nora University in Saudi Arabia
FAQ about Compound Oro New Capital