Z Mall New Cairo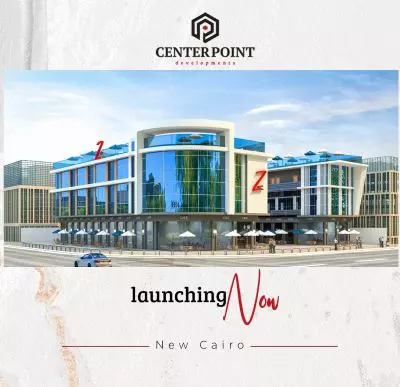 Center Point Development manages to add all the key factors of success to Z Mall New Cairo زيد مول التجمع الخامس. It is prominently located at the heart of New Cairo, surrounded by upscale residential compounds, guaranteeing high traffic for investment seekers. Additionally, Mall Z New Cairo features a modern and elegant design with diverse spaces, offered at competitive prices.
Location of Center Point Z Mall
Mall Z owns an optimal location, radiating vitality in the heart of New Cairo. Specifically, it's located in the first district behind the courthouse complex, amidst a cluster of sophisticated residential compounds. Center Point Z Mall will serve around 5,000 residential units and is proximate to various schools. Therefore, a steady flow of visitors throughout the day is expected.
Landmarks Near Mall Zed New Cairo
Z Mall New Cairo is located near the Ring Road.
Cairo International Airport is a short distance from Mall Z.
Zed New Cairo Mall can be reached easily from the American University.
Reaching Cairo Festival takes a few minutes from Z Mall Center Point.
A short distance separates Mall Z New Cairo from the New Capital.

Mohamed Naguib Axis and Teseen Street are also close to Z New Cairo Mall.

Zed Mall New Cairo is adjacent to several famous projects such as Mountain View iCity Compound and Hyde Park Compound.
Design of Zed New Cairo Mall
The design of Mall Z New Cairo shines with its contemporary and distinctive flair, catering to a broad customer base. Esteemed designers have crafted Center Point Z Mall to stand out as a landmark among New Cairo projects. The mall encompasses a ground floor and 2 upper floors, housing a variety of commercial, administrative, and medical units for sale.
Register your details to enjoy a 3D virtual tour inside the project units
Area of Mall Z
Z Mall extends over an area of 3,116 m2, with only 40% dedicated to construction. It features a vast plaza area, ensuring all units have a splendid view. The internal spaces of units in Z New Cairo Mall are crafted to suit various activities, ensuring a clear separation between each activity. The spaces of units are as follows:
The space of commercial units for sale in Z Mall Center Point starts from 30 m2.
Administrative offices and medical clinics are available with spaces starting from 35 m2 in Mall Z New Cairo.
Z Mall New Cairo Prices 2023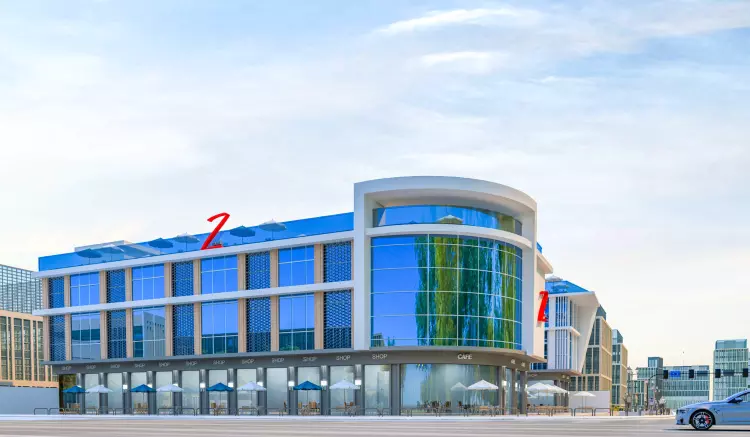 Center Point Development has rolled out an exclusive price offer for units in Zed Mall New Cairo, making it an ideal investment opportunity. Those interested to buy a unit can benefit from discounts of up to 10% and enjoy a reasonable price per meter of units. Here are the total prices of Z New Cairo Mall in detail:
First-floor commercial shops are offered with prices starting from 2,700,000 EGP in Z Mall, while ground-floor shops start at 5,340,000 EGP.
The prices of medical clinics in Zed Mall Center Point start from 2,625,000 EGP. Additionally, a pharmacy, with an area of 82 m2, is priced at 22,300,000 EGP.
The starting price of administrative offices in Z New Cairo Mall is 2,380,000 EGP.
Installment Systems at Z New Cairo Mall
Besides the attractive prices presented for Zed Mall New Cairo units, Center Point Development offers unparalleled installment plans, featuring minimal down payments and long installment periods. Investors get to choose the suitable installment system from the following options to book units easily at Z Mall Center Point:
15% down payment with installments over 4 years.
20% down payment and the remining amount is paid in installments over 5 years.
25% down payment and the rest is divided over 6 years in installments.
An EOI of 20,000 EGP is required for booking administrative and medical units for sale at Z Mall New Cairo, while 50,000 EGP is required for commercial shops.
Z Mall New Cairo Video
Services and Facilities of Mall Z New Cairo
Center Point Development has collaborated with the reputable Incomercial to guarantee top-notch operations at Z Mall New Cairo. Aiming to attract global brands, the mall emphasizes premium services, ensuring both visitor satisfaction and employee efficiency. Z New Cairo Mall offers a range of highlighted services and amenities:
Center Point Z Mall is equipped with upscale elevators to facilitate seamless movement within the mall, ensuring that visitors can easily navigate its expansive space.
Fire suppression system is provided to ensure utmost safety and preparedness in emergency situations at Mall Z New Cairo.
In Z Mall New Cairo, the availability of centralized air conditioning system ensures a consistent, comfortable temperature throughout the year for visitors and employees.
For those who prioritize health and wellness, there's a premium gym within Z Mall Center Point, outfitted with the latest equipment.
To avoid congestion at the entrances of Mall Z New Cairo, smart parking garages have been set up for ease of vehicle placement and retrieval.
Strategically placed meeting rooms, embedded with the latest technological systems, ensure that business discussions or group gatherings can take place anytime at Z Mall New Cairo.
Units within Zed New Cairo Mall benefit from high-speed internet networks, ensuring that businesses can function with optimal efficiency.
Safety is a priority, and thus by 24/7 security services are provided at Z Mall, ensuring that visitors and staff are always in a secure environment.
To further enhance the safety measures, surveillance cameras have been strategically placed throughout all sections of Center Point Z Mall, ensuring comprehensive coverage.
For the ease of visitors, a hypermarket is located within Zed Mall New Cairo, catering to all shopping needs from groceries to household essentials.
Mall Z features electronic entry systems to reduce congestion and ensure smooth entry and exit for all visitors.
Features of Z Mall New Cairo
Attractive prices and an excellent location are among the prime features of Mall Z New Cairo. Coupled with diverse spaces and various activities, these elements pave the way for investors to dive into their ventures at Z Mall Center Point with guaranteed returns. The mall's operations are managed by a specialized company, ensuring its efficient functioning.
Drawbacks of Mall Zed New Cairo
Some may view the multitude of activities within one project as a drawback. However, Z Mall New Cairo has ensured clear segregation between different activities, with dedicated entrances, floors, and elevators. This allows every business within Z Mall to operate smoothly.
Brochure of Center Point Z Mall
Please fill out the form below to show the full brochure of Zed Mall New Cairo.
Register to view the project brochure
Center Point is a leading firm with a vast experience that has made it the top choice for clients seeking unique investment opportunities. It is founded by Professor Wael Ramadan, Engineers Abdullah Anwar, and Said Hassan, who have significant expertise in the real estate sector. Its aim is to support the state's urban vision through implementing distinguished projects.
FAQs about Z New Cairo Mall