Mountain View iCity New Cairo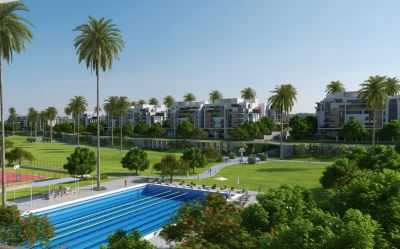 Compound Mountain View iCity New Cairo Fifth Settlement (كمبوند ماونتن فيو اي سيتي التجمع الخامس) is a unique project that introduces a new concept of luxury housing units in Egypt. It is among the huge projects offered by the famous company Mountain View, which offers upscale luxury apartments and villas with a view on green Islands Water Bodies, to live the life you dream of, besides prices and installment systems that suit you.

Mountain View iCity Site
Mountain View iCity Compound is located in the heart of the Fifth Settlement, in a strategic location, close to all the important and service areas in the Fifth Settlement, New Cairo and Cairo. It's close to major main roads such as Suez Road, Ain Sokhna Road, and the Ring Road, and it is also close to Zed East Compound New Cairo.

Places near ICity New Cairo
Mountain View icity Fifth Settlement is located near many universities such as the Future

University, the British University, the American University in Cairo,

about a quarter of an hour.

Compound Mountain View iCity

is just a few minutes away from

Al Rehab, Madinaty and Hyde Park,

about

7 minutes away.

From the compound, it is easy to reach

90th Street,

which is one of the most famous streets of the Fifth Settlement.

Mountain View project is located about a quarter of an hour away from

Family Park, Nasr City, and Heliopolis

.

The compound is located about 10 minutes from

the New Capital

.

Design of
Mountain View iCity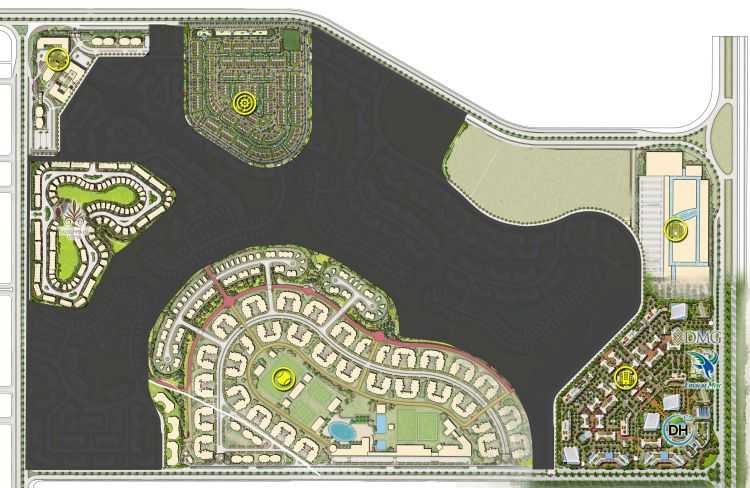 Mountain View Compound New Cairo was established in the European and American style and designed in the form of 6 islands. Each island is a stage that has different features and advantages. All the islands are linked together by main roads, bridges, and corniche. That's all made to enjoy the natural beauty.
Register your details to enjoy a 3D virtual tour inside the project units

The Space of ICity Compound
The area of ​​Mountain View iCity compound reaches 500 acres. The construction percentage does not exceed 20% of the total area of ​​the project. The rests are green spaces, landscaping, and a service area, which guarantees the comfort and privacy of the residents of Mountain View.

iCity New Cairo Units Space
Mountain View Compound Fifth Settlement provides a different group of units with various sizes, overlooking the artificial lakes and gardens. The areas of apartments and villas start from 70 m2 up to 565 m2 and are compatible with the prices of Mountain View iCity, and they are divided as follows:
Apartments and studios areas starting from

70 up to 245 m

2

, ranging from Studio and iApartment and iApartment Park (iApartment is a

new innovation to offer an apartment in the same villa specifications).

Apartments Sun Roof areas starting from

130 up to 155 m

2

.

There is also an area of chalets

129 m

2

.

iVilla areas starting from

180 m

2

(a villa Bunk by garden roof and private entrance and garage parking).

Park Villa with areas starting from

210 – 235 m

2

(a two-floor villa with a garden).

IVilla Skyareas starting from

265-270 m

2

.

Town House Villas areas starting from

290 m

2

(group rows of villas, each row by 4-6 Villas).

Twin house Villas areas

325

m

2

(a villa two different roles Bmdkhlin).

Grand Villa areas from

350 m

2

include 4 or 5 bedrooms.

Palaces areas of

565 m2

.
For more about the divisions of the interior spaces available in Mountain View iCity New Cairo 5th Settlement
Click Here

Mountain View iCity New Cairo Prices
2023
If you want to buy an apartment or villa for sale in the Fifth Settlement at an ideal price, with excellent facilities and a guaranteed location, Mountain View has provided units at different prices, starting from 2,100,000 EGP. The maintenance deposit is 8%, and there are discounts of up to 25%.
The prices of Mountain View iCity New Cairo 5th Settlement may have changed, for the updated prices
Click Here

Ways to Book and Install iCity
Fifth Settlement
As for apartment reservation systems and installment methods, Mountain View Fifth Settlement project has provided several payment methods to make it easier for its customers, where you can pay a down payment starting from 10%, with the possibility of paying the amount in equal installments for a period of up to 9 years.
As for Eio's apartments and villas in ICity Mountain View, as follows:
iCity

apartments starts from 10,000 EGP.

iVilla iCity

starts

from 20,000 EGP

.

Villas starts

from 50,000 EGP

.
For more available installment and payment systems in Mountain View iCity New Cairo 5th Settlement
Click Here
Mountain View finishing and delivery system
Mountain View delivers the villas and apartments in the compound with a semi-finished system. The units will be delivered within 1-4 years depending on the type of unit and according to the stage.

Mountain View iCity Facilities and Services
Owning an apartment or villa in Mountain View iCity; will enable you to benefit from many services and privileges provided in the compound, whether within the residential unit itself or the surrounding services:
A 15 m promenade

connects all parks with

jogging, walking

and cycling tracks.

The Club Park,

a vibrant area, including all sports and recreational activities for all individuals.

Vast green spaces, landscapes

, 2 large gardens, and places for recreation and relaxation.

There are various

swimming pools

inside the compound to serve adults and children.

There are many

restaurants and cafes

that serve delicious meals and drinks to serve the residents.

When booking apartments for sale in Mountain View icity, you will find a

private

 garage for your car under each building.

An integrated security system

with advanced surveillance systems and cameras to maintain the security and safety of residents.

In Mountain View iCity New Cairo is a commercial mall that includes various famous shops and brands.

For sports and entertainment lovers, the compound includes

a social and sports club, gym

, spa, jacuzzi, and there are areas for barbecue parties.

Kid's Area

with all

means of safety.

The compound includes

medical clinics, nurseries, pharmacies

, international schools, and a large administrative building.

Advantage of iCity Compound Fifth Settlement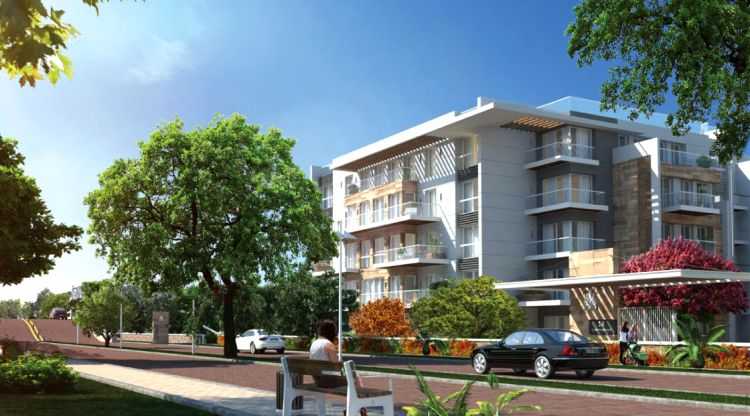 Mountain View iCity Compound Fifth Settlement is one of the successful and high-end Mountain View projects. It is a modern European-style building, equipped with numerous facilities, services, with sports and recreational activities that you need. In addition to, the ideal views of green spaces, the landscape and the corniche that connects the parts of the project to each other. Besides, the company offers the designs of modern apartments and villas, prices, payment systems and facilities.
Disadvantages and Problems of Mountain View iCity
Mountain View offers you everything you wish in one compound, but some consider that one of the problems of iCity Compound Fifth Settlement is the delivery of apartments and villas within 4 years, but the company will deliver the units within a year to a maximum of 4 years.
The Brochure of Mountain View Project
Please fill out the below form to view the full brochure of Mountain View Project.
Register to view the project brochure

Mountain View New Cairo Video
Mountain View is the developer of Mountain View iCity New Cairo. Mountain View projects have become a registered mark in the real estate field that all lovers of high-end housing are looking for, as the company is making a great effort in establishing its projects with the required accuracy for its customers, with high-quality engineering designs, equipped with the best equipment and services, and modern decorations.
Amr Soliman, the Chairman of Mountain View Company, said that the company's investments in "iCity" project in the Fifth Settlement exceeded 8 billion EGP, and its investment value is about 20 billion Egyptian pounds.
Mountain View Development's previous work:
New Cairo projects:
Mountain View I New Cairo

Mountain View II New Cairo

Mountain View III New Cairo

Mountain View Hyde Park Compound New Cairo

Mountain View Executive Residence Katameya

Mountain Park Compound

Mountain View Park Island Compound

Heart Work Mountain View New Cairo
6 October projects:
Mountain View Giza Plateau

Mountain View Park The Lake MV Park The Lake

Mountain View Chillout Park

Mountain View October Park
Coastal Projects:
Mountain View Diplomats 4 Ras El Hikma

Mountain View 1 Ain Sokhna

Mountain View Sokhna II
FAQ about Mountain View iCity New Cairo