Mall Central New Cairo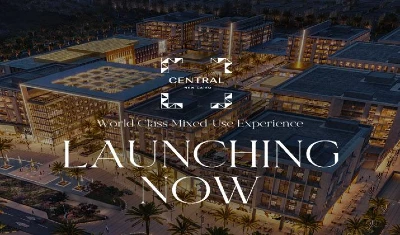 With the implementation of Mall Central New Cairo مول سنترال القاهرة الجديدة, where commercial and administrative units are offered in diverse spaces, Saudi Egyptian Developers succeeds to meet the aspirations of businessmen and investors. In addition, Central Business Complex has a strategic location in New Cairo, and various services are provided. Moreover, Central New Cairo prices are extremely distinctive.
Where is Central Mall located?
The choice of Saudi Egyptian Developers for the location of Central Mall New Cairo indicates its proficiency in providing an exceptional investment opportunity. Central Business Complex owns an ideal spot in the heart of New Cairo, directly on Teseen Street, specifically in the land of the circus. Furthermore, Mall Central overlooks the Northern 90, Southern 90 and Muhammad Naguib Axis.
Landmarks Near Central New Cairo Mall
Mall Central New Cairo is located 27 minutes from Cairo Airport.
The distance between Madinaty and Central Saudi Egyptian Developers is about half an hour.
Central Units are easily accessible from Mostakbal City and Al Shorouk.
The New Capital is half an hour away from Central New Cairo Mall.
Central Mall New Cairo is 1 hour away from Sheikh Zayed.
Compound Century City and Compound Greya are close to Mall Central.
Design of Central Business Complex
Central New Cairo Mall is characterized by fascinating architectural design which is supposed to be suitable for the diverse tastes of clients who are willing to buy or invest in a unit for sale. Saudi Egyptian has relied on international companies such as WATG, which is the master planner of Central Mall, and DH Delivering Happiness to create the design.
The total area of Mall Central New Cairo is about 20 acres, and the largest percentage is allocated to green spaces and landscapes. In addition, the buildings of Central Saudi Egyptian Developers, consisting of a ground floor and 6 upper floors, occupy an area from 1300 to 2100 m2.
In Central Mall New Cairo, the ground and the 1st floors are allocated to commercial units for sale, while from the 2nd to the 6th floor, there are administrative units. Moreover, the loss factor in Central Business Complex is 20%, and drop-off points, such as hotels and airports, connected from above with bridges, are included.
Spaces of Mall Central Units
Mall Central New Cairo features commercial and administrative units with various spaces to satisfy ambitious investors. The area of administrative units ranges from 111 to 490 m2, and all Central units are designed using the latest international technologies, helping in facilitating movement within Central Mall. In addition, Mall Central units enjoy an open view, which increases productivity by 21%.
Central New Cairo Prices 2023
Saudi Egyptian Developers has succeeded in providing competitive prices equivalent to the ideal features of Central New Cairo Mall. The prices per meter in Mall Central start from 80,000 EGP, and thus the following total prices of Central units for sale seem convenient and appropriate for a large number of investors:
Prices of Commercial units in Central Saudi Egyptian Developers start from 20,000,000 EGP.
The price of administrative units starts from 8,800,000 EGP in Central Mall New Cairo.
Installment systems in Central Saudi Egyptian Developers
Besides offering convenient prices, Saudi Egyptian Developers provides facilitating payment systems, in Central Mall, making the purchasing of a unit for sale easy for customers and reducing financial burdens. Therefore, Central New Cairo's down payment is considered the lowest, and the longest payment period is provided. Check the following points for more details about Mall Central New Cairo installments systems:
10% down payment and the rest is paid in installments over 6 years.

The areas within Central Business Complex are fully finished, while Central units are delivered semi-finished.

Units of Central Mall New Cairo will be received during 2026.
Video of Central Mall New Cairo
Services and Facilities of Central Business Complex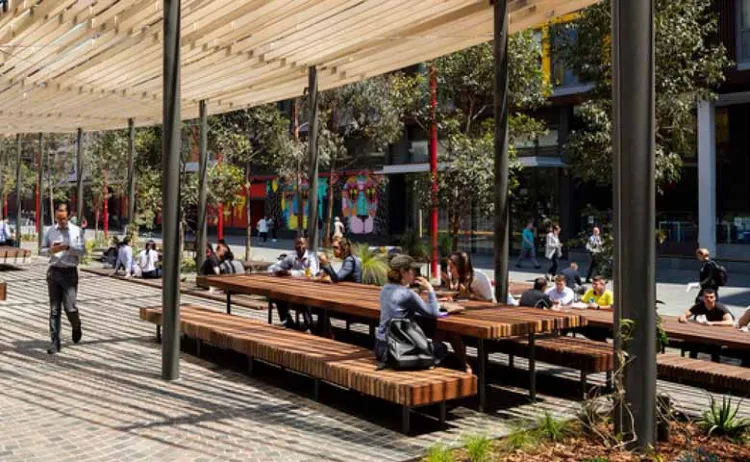 Saudi Egyptian Developers has exerted great effort in making Central Mall New Cairo a profitable investment opportunity. Therefore, it focuses on providing all the services and facilities which will encourage investors to buy units and provide a comfortable work environment for employees. In addition, the following services are included to provide visitors of Mall Central a joyful experience:
Elevators and escalators are provided to facilitate movement between floors of Central Mall New Cairo.
Central Business Complex operates on a smart system, giving great flexibility during the presence in the units.
There are underground garages in Central New Cairo Mall, consisting of 3 floors, and each floor can accommodate 1,700 cars.
Central Saudi Egyptian Developers contains the latest fire extinguishing systems for emergency cases.
Modern electric generators are also added in Central Mall, in case of a power outage.
Mall Central New Cairo includes surveillance cameras to increase the sense of security.
ATMs are provided to facilitate financial transactions in Central New Cairo Mall.
Central Mall features the latest meeting rooms where business owners and investors can hold their meetings with great ease.
Security guards work 24 hours a day to ensure the safety of visitors in Central Business Complex.
In Central Mall New Cairo, there are emergency exits that can be used in case of necessity.
Maintenance and cleaning services are available all day in Mall Central.
Features of Mall Central New Cairo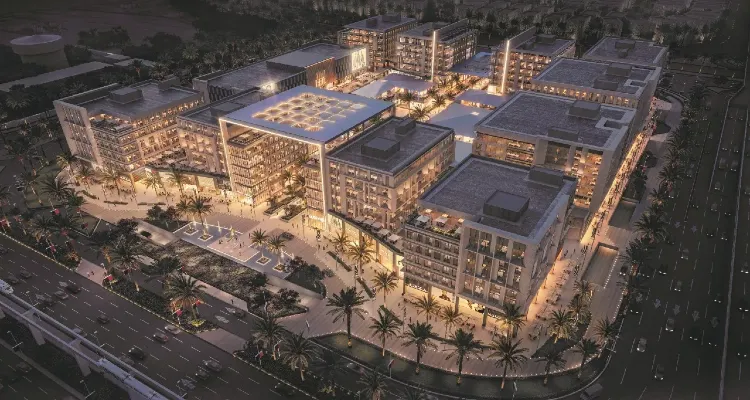 Mall Central New Cairo has exceptional features which are rarely gathered in investment projects within New Cairo. For example, Central Mall features an ideal location on 3 axes & a wonderful design providing psychological comfort to employees, and Central units are available in diverse spaces. In addition, Central Mall New Cairo offers various services, competitive prices, and comfortable payment systems.
Disadvantages of Central Mall
Although Mall Central New Cairo has several features, some may complain about delivering units in 2026, especially ambitious investors who are looking for quick profits. However, Saudi Egyptian Developments is keen to provide upscale and high-quality units in Central Mall at convenient prices, and that's definitely worth waiting.
Brochure of Central New Cairo Mall
Please fill out the form below to show the full brochure of Mall Central New Cairo.
Register to view the project brochure
Saudi Egyptian Developers (SED) is considered a large real estate company in Egypt. It was established in 1975 as an Egyptian joint stock company in partnership between The Egyptian Ministry of Housing and the Saudi Ministry of Finance. During that period, it succeeded in implementing many massive residential projects in the Fifth Settlement and New Cairo.
Projects by Saudi Egyptian Developers
Compound Jayd 5th Settlement

Compound Sawary New Alexandria

Compound Al Riyadh Secon New Cairo

Establishing Dora and Zahra projects in New Assiut

Establishment of Hilton in New Damietta
Implementation of Lake Dream project in the 6th of October
Questions about Mall Central New Cairo