Mall Cinco New Cairo
In the heart of New Cairo, Upwyde Developments launches its latest project, Mall Cinco New Cairo مول سينكو التجمع الخامس, which has created a boom in real estate as it is an integrated mall to serve businessmen, by providing various spaces and wide range of facilities at competitive prices per meter.
Where Is Cinco Mall Located?
The location of the mall plays an important role in the success of the commercial and administrative projects, so Upwyde has been keen to pick a strategic location for Cinco Mall N90 St, so it has chosen North Teseen Street in front of Maxim Mall and Emerald Park, to be the location of Mall Cinco New Cairo.
Places Near Cinco Mall
Mall Cinco Project is minutes away from GUC and AUC.
It is easy to reach the Ring Road and the Suez Road from Cinco Mall New Cairo.
From Cinco Mall, you can reach the New Capital within 20 minutes.
Mall Eclipse and Mall V Terrace are close to Mall Cinco.
Mall Cinco New Cairo Design
"Cinco" means No. 5 in Spanish, which is reflected in the design of Cinco Mall, as it has been designed in Spanish architecture design, by the famous architect/ Raef Fahmy, who designed Cinco Mall New Cairo in a way that combines the authenticity of the past with modernity of the current era, where you can find shops, offices, and clinics.
The division of floors at Cinco New Cairo Mall is as follows:
A ground floor is allocated to restaurants and cafes.
A high ground floor that has been allocated for shops.
The two upper floors are for clinics and offices.
Register your details to enjoy a 3D virtual tour inside the project units
Areas of Cinco Mall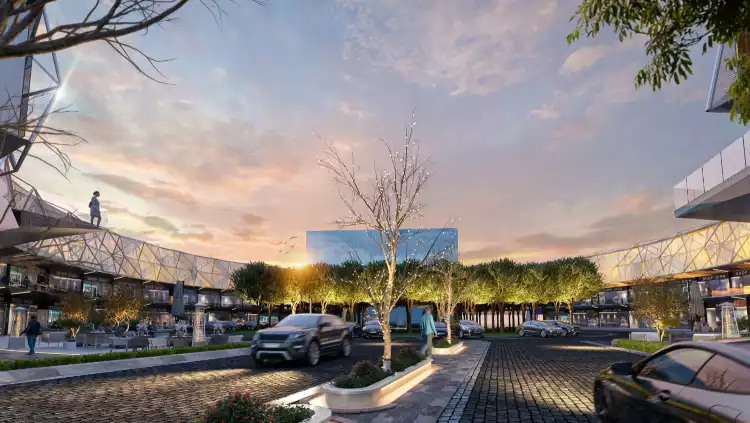 The total area of Mall Cinco Fifth Settlement reaches 21,000 m2, with a façade of 150 m, and the units of Cinco Mall N90 St start from 50 m2, and it is an ideal space for startups, shops, and clinics, with the availability of larger spaces for major companies and international brands.
Mall Cinco New Cairo Prices 2023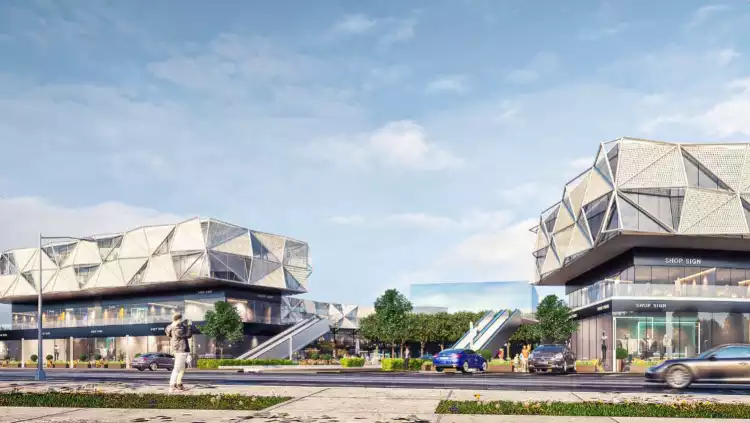 Upwyde Developments is keen to provide Mall Cinco Fifth Settlement units at competitive prices, to facilitate the purchase of the units for sale, so if you would like to buy a unit in Cinco Mall, you can pay EOI of 50,000 EGP for cheques, or 25,000 EGP for bank transfer or cash, which is fully refunded.
Mall Cinco Installments & Reservation System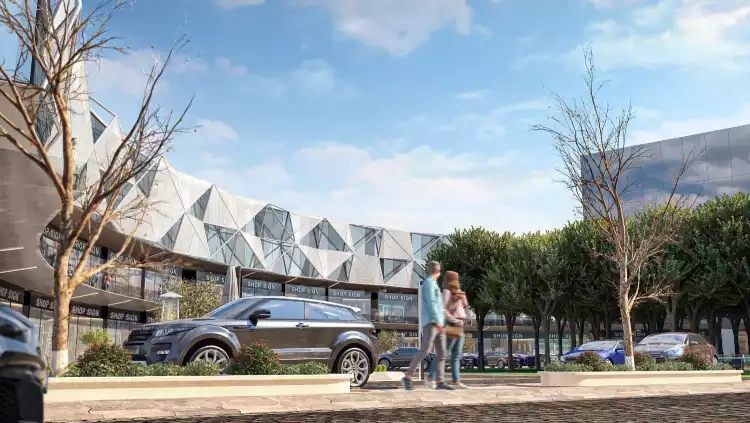 If you would like to invest in Cinco Mall New Cairo, you can do so easily, as Upwyde Developments offers distinctive installment systems, in which Mall Cinco down payment starts from 10%, with a long-term payment period of up to 7 years with 0% interest, and the units will be delivered within 3 years.
Mall Cinco New Cairo Video
Services of Cinco Mall
There is no doubt that the environment that surrounds your project is an important point for investors, so Upwyde Developments has provided a wide range of facilities, services, and means of entertainment within Mall Cinco New Cairo to help you to get succussed, as follows:
Cinco Mall New Cairo includes many international Cafes and Restaurants that satisfy all tastes.
There are Meeting Rooms equipped at the highest level in Cinco Mall.
You will also find Security, Guarding, and Surveillance Cameras services at the highest level in Cinco New Cairo Mall.
A Large Garage is available in Cinco Upwyde New Cairo, where you can park your car easily.
In order to facilitate your work, you will find High-speed Internet in Cinco Mall.
There is also Central Air Conditioning to provide the appropriate environment for your business.
The visitors and investors will enjoy Green Spaces and Wonderful Views in Cinco Mall N90 St.
In Mall Cinco New Cairo, you can find Smart Systems such as alarms and lighting to facilitate the workflow inside it.
For a good shopping experience, there are ATMs in Cinco Mall.
For ease of movement inside Mall Cinco, you will find many Escalators and Elevators.
You can find a Kids' Area in Cinco Mall New Cairo, where your children can have fun times there.
The Pros of Mall Cinco Fifth Settlement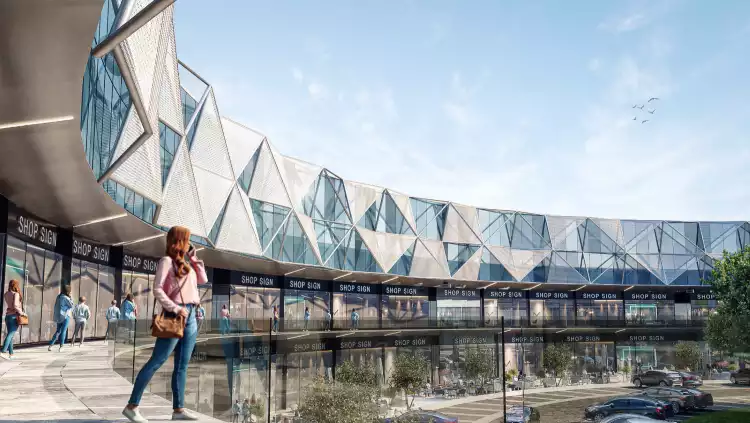 Mall Cinco New Cairo has a set of features that make it one of the most significant projects in Fifth Settlement, with a strategic location on Teseen Street, various spaces, and Spanish designs, in addition to its unbeatable prices, the installment system that extends to 7 years, and the wide range of facilities.
The Cons of Cinco Mall New Cairo
Despite that Cinco New Cairo Mall has many advantages, some people are still afraid of buying a unit under construction, but it is the best opportunity for investment as the unit will be offered at the lowest price and it is the best way to save your money and achieve a high return on investment.
Cinco Upwyde New Cairo Brochure
Please fill out the form below to view the full brochure of Cinco Mall N90 St.
Register to view the project brochure
Upwyde Developments has been established by a group of 6 members of notable businessmen with experience that extends for nearly half a century in real estate, which helped the company achieve great successes in a short period, gain the trust of clients, and be one of the leading companies in the real estate market.
Upwyde Developments Previous Projects:
Mall Granoy New Cairo.

Mall Iguall New Cairo.

A Compound in Fifth Settlement.

Developing the tourist walkway in Sheikh Zayed.
FAQ About Mall Cinco Fifth Settlement