Alura North Coast Village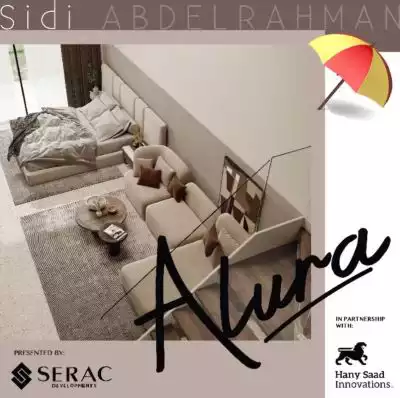 Alura North Coast قرية الورا الساحل الشمالي marks a powerful debut for Serac Development in the North Coast, showcasing a distinguished assortment of chalets with varying types and sizes, alongside unparalleled entertainment facilities. By offering competitive pricing and accommodating installment systems, Alura Village aims to attract a broad range of clients seeking a remarkable coastal experience.
 Location of Alura Sidi Abdelrahman
Serac Development, with careful consideration, selected the ideal location for Alura North Coast Village, aiming to provide clients with a comfortable and satisfying experience. Positioned at kilometer 134 in Sidi Abdelrahman, Alura North Coast offers proximity to key North Coast areas. This prime location ensures residents can quickly reach their preferred destinations with ease.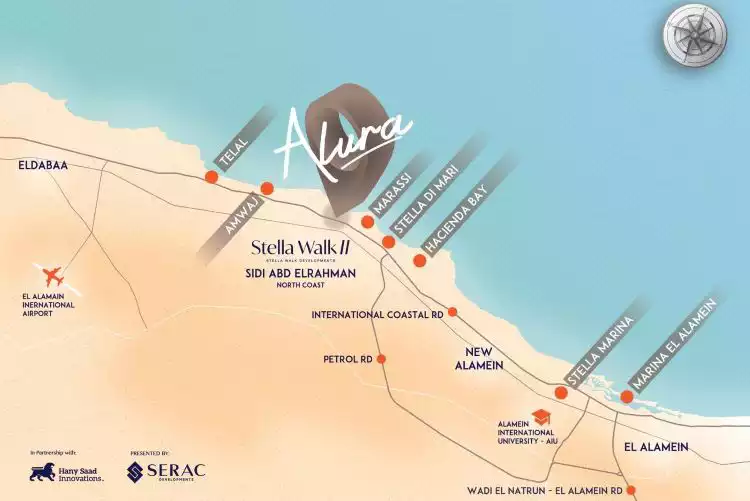 Places Near Alura Village
In close proximity to Sidi Abdelrahman, Alura North Coast Village boasts an enviable location.
Near Alura Sidi Abdelrahman, the new Fouka Road is easily accessible.
Utilizing the Alexandria Desert Road, Alura Village is within easy reach.
You can benefits from its closeness to New Alamein.
Traveling to Marsa Matrouh is simple from Alura Sidi Abdelrahman.
Alura North Coast Village enjoys a strategic location near both Koun Village and Solare Village.
 Design of Alura Project
Alura Serac North Coast showcases luxurious European-inspired architectural designs, executed by Egypt's top architectural consultants, including renowned Hani Saad. Alura North Coast is situated in Sidi Abdelrahman and features an abundance of landscaped areas, artificial lakes, and ample corridors separating the units. This meticulously planned layout contributes to the resort's elegant and sophisticated ambiance.
Spanning an impressive 4 acres, Alura Village offers ample space.
With 30% dedicated to buildings, Alura Sidi Abdelrahman provides a balance of green spaces and natural scenery.
Alura North Coast Village includes studios, 1, 2, and 3-bedroom chalets.
Units in Alura North Coast consist of a ground floor and four additional floors, providing varied living options.
Register your details to enjoy a 3D virtual tour inside the project units
 Unit Areas in ​​​​Alura Village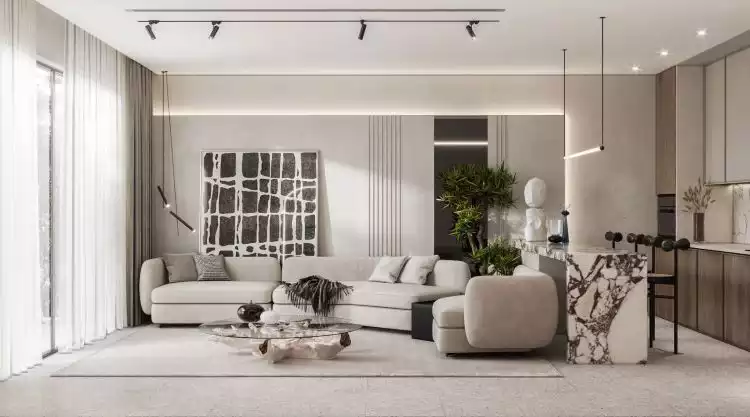 Serac Projects continually strive to cater to diverse tastes, which is evident in the unit sizes they've chosen for Alura Sidi Abdelrahman. The selection of unit sizes accommodates various needs, whether it's a studio or chalet, ensuring an ideal living space for every preference in the resort.
Studio sizes at Alura North Coast Village range from 46 to 72 m2, offering cozy living spaces.
1-bedroom chalets in Alura North Coast provide a comfortable area, starting from 73 to 123 m2.
2-bedroom chalet options at Alura Village vary between 87 and 147 m2, ensuring ample room.
Spacious 3-bedroom chalets can be found in Alura Sidi Abdelrahman, with sizes starting from 149 to 161 m2.
For more about the divisions of the interior spaces available in Alura North Coast Village
Click Here
 Alura North Coast Village Prices 2023
Unparalleled offerings from Serac Developments make Alura North Coast a dream destination. At Alura Village, they've ensured that unit prices are well-suited to the exceptional features offered, and that they act as an incentive for customers to buy the units for sale. With prices per meter starting at 30,000 EGP, unit prices at Alura Sidi Abdelrahman are as follows:
Starting at 1,400,000 EGP, studios are available in the picturesque Alura North Coast Village.
1-bedroom chalets with prices from 2,200,000 EGP can be found at the charming Alura North Coast.
2-bedroom chalets in Alura Village start from a price of 2,600,000 EGP.
Luxurious 3-bedroom chalets are available in Alura Sidi Abdelrahman, starting at 4,500,000 EGP.
 Booking & Installments in Alura North Coast Village
Serac Developments provides comfortable booking and payment plans for Alura North Coast. With a modest down payment and extended installments, purchasing units at Alura Village is made simple. Reserve your unit with a 50,000 EGP EOI, 10% down payment, and the rest in installments over 6 years, also units are scheduled for delivery within 4 years.
Video of  Village Alura North Coast
Facilities & Services of Alura Sidi Abdelrahman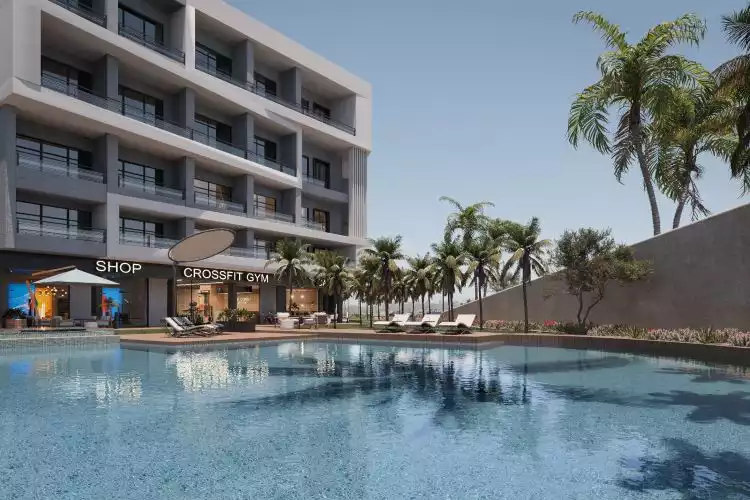 Imagine the allure of Alura North Coast Village, where Serac Developments presents an array of exceptional amenities, services, and entertainment options. This picture-perfect community not only offers the joy of seaside living, but also provides residents with everything they need for a fulfilling lifestyle. Discover the remarkable offerings that make this place truly special:
For residents seeking private enjoyment, Alura offers exquisite swimming pools.
Expansive landscapes in Alura Resort North Coast Sidi Abdelrahman provide soothing views for every unit.
Satisfy cravings at the restaurants and cafés available in the Alura SERAC project.
A commercial area within the SERAC Developments project ensures residents have easy access to essentials.
Stay active anytime with sports halls at the Alura North Coast Village.
Enjoy jogging and cycling trails throughout the Alura North Coast Serac, allowing residents to indulge in hobbies effortlessly.
Health clubs in Alura Village Sidi Abdelrahman provide spa and jacuzzi services.
Modern surveillance systems in Alura North Coast Sidi Abdelrahman enhance the safety factor.
Alura Sidi Abdelrahman project features parking garages for residents to park their cars conveniently.
 Advantages of Alura North Coast Village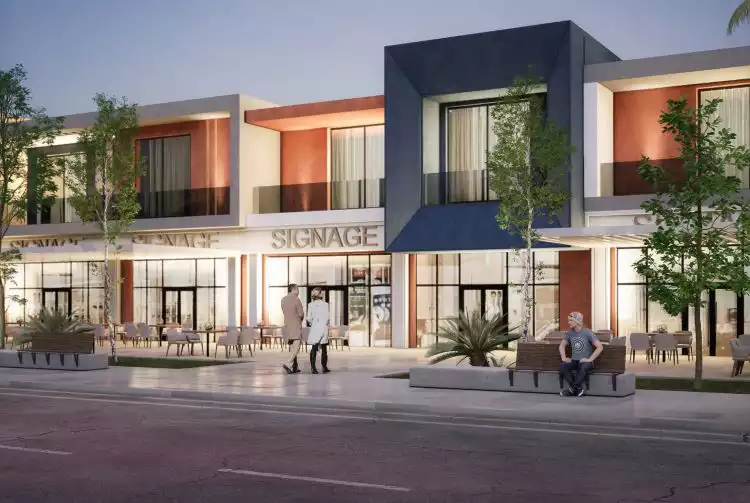 Serac Development has created a dream destination at Alura North Coast Village, with a strategic location, luxurious architectural designs, and diverse unit sizes. In addition to competitive pricing and payment plans, the company offers an extensive array of facilities, services, and entertainment options, ensuring residents' happiness and satisfaction.
Disadvantages of Alura North Coast
Despite the numerous features of Alura Sidi Abdelrahman, some clients may express reservations about the company's focus on chalets rather than villas. This decision is driven by the project's overall size and the company's desire to accommodate a larger number of clients by offering an extensive selection of studios and chalets.
Alura North Coast Village Brochure
Please fill out the form below to show the full brochure of Alura North Coast Village.
Register to view the project brochure
Serac Developments, a rising real estate company, is the result of a significant partnership between businessman Tarek Sulaiman, owner of Glamour Jewelry Group, prominent figures in the diamond trade, and several Emirati partners. These entities have united with a single goal: to cater to the needs of the real estate market by delivering exceptional value and innovation in Serac projects.
Previous Serac Projects
FAQ About Alura North Coast