Serac Developments
The name of Serac Developments شركة سيراك للتطوير العقاري has started echoing in the real estate market since its establishment as a result of the partnership between businessman Tarek Soliman, the owner of Glamour Jewellery, some of the well-known names working in diamond trade and several Emirati partners.
During the following period, Serac seeks to launch various projects, serving the real estate market and fulfilling the requirements of clients who seek residence or investment. Therefore, it follows accurate standards and plans that guarantee the success of investors who buy units for sale in Serac Developments projects.
Serac Developments Projects
Village Alura North Coast, a dazzling gem among North Coast projects! Located at the idyllic Kilometer 134 Sidi Abdel Rahman, this breathtaking haven stretches across 4 acres. Serac project offers stylish studios and charming chalets, with spaces starting from 46 m2.
The prices of Serac project start from 1,400,000 EGP. Moreover, with a 10% down payment, you can book your dream unit, and pay the rest in installments over 6 comfortable years. Plus, you'll be able to move into your new oasis within just 4 short years. Embrace the coastal lifestyle you've always dreamed of!
Mall City Hall New Cairo is the first project for Serac Developments in the Egyptian real estate market, and thus it seeks to provide all the features to create an integrated and exceptional project. The company has chosen a vital location in the Northern investors Area in New Cairo, which is close to Muhammad Naguib Axis and the Ring Road.
Moreover, Serac has relied on the well-known Engineer Mohamed Hafez to supervise the amazing designs of Mall City Hall which is divided into 6 separate buildings with a facade of up to 300 m2. Moreover, the interior design and decorations of Serac Developments project are supervised by Engineer Hani Saad, therefore, it has become an architectural masterpiece.
The total area of Serac project is 16,000 m2, and there are diverse spaces of commercial units for sale, ranging between 60 and 1100 m2. Additionally, the spaces of administrative units range from 50 to 500 m2 and are offered at an ideal price per meter. As a result, the total prices of units start from 7,200,000 EGP.
Furthermore, Serac Developments has been keen to facilitate buying the units of Mall City Hall New Capital. Therefore, it presents flexible installment plans, allowing clients to book units with only a 10% down payment and pay equal installments over up to 7 years. Additionally, City Hall Mall provides various services and facilities.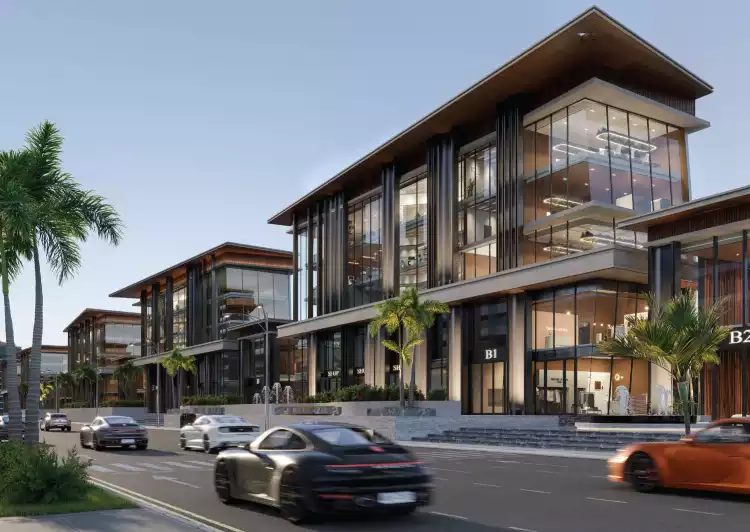 Mall City Hall Strip New Capital, which has a strategic location in the Investors' Area, is the latest of Serac Developments projects. The mall extends over 15,445 m2 and consists of a ground floor and 4 upper floors, featuring commercial, administrative and medical units for sale.
Moreover, Serac Developments offers City Hall New Capital units with areas, starting from 31 m2, and the prices of units start from 1,500,000 EGP. More importantly, a convenient installments system is provided with a down payment, starting from 10%, and a period of installments of up to 8 years in Serac project.
Serac Developments Partners
Serac Developments realizes the importance of partnerships for achieving success, therefore, it has cooperated with the best competencies and entities, specialized in the field of design, engineering consultancy, project management and operation. More importantly, Serac is primarily based on a partnership between investors in Egypt and UAE. Thus, it has become a major company in the Arab world.