Compound La Verde Cassette
 New Capital
Own a great residential edifice in the New Administrative Capital in "La Verde Casette Villas Compound كمبوند لافيردى كاسيت" as it will fulfill all of your requirements in terms of luxurious accommodation, facilities, and endless services. It is also the first villa compound in the R8 district that was built on an Italian style, and it was built by "La Verde Egypt" one of the largest real estate companies in Egypt.
Click on " La Verde Apartments Compound " to know the prices of reserving Laverde apartments in installments or cash and their different areas.

La Verde Cassette Location
La Verde Cassette site is located in the heart of the New Administrative Capital in the R8 District, specifically in Block K1, and it is located directly in front of Bin Zayed Axis and the Green River, next to Anakaji Compound, its also near the 8th District which is a vital area that is located near other important areas in the New Administrative Capital.
Places Close to La Verde Cassette Compound
The Compound is located at a short distance from the British University, the Cathedral, and the school complex.
It is about 15 minutes by car from the Administrative Capital Airport and the Presidential Palace.
La Verde is near to the Embassies District, Expo area, and the Green River.
La Verde Cassette Compound Design
La Verde Cassette was designed differently from the rest of the residential compounds in the New Administrative Capital. It is considered the first villa compound in the R8 district built in the Italian style inspired by Roman architecture which is famous for its unique art and carving on the walls, as well as the arches, pillars, and domes. The word "Cassette" means "Villas or Small Homes" in Italian.
These beautiful villas are designed amid a large area of ​​green landscapes, with fully integrated facilities to suit the modern Italian lifestyle, giving the resident of La Verde Cassette New Capital a true taste of modern Italian Roman life, as the design of the villas is surrounded by a circle inspired by Roman architecture, so the villas are placed In circles with vast green corridors between them to provide landscapes and privacy.
The most thing that distinguishes La Verde villas is the white ornate pillars, the large arched windows that let the daylight & the view over the beautiful exterior views, and the impressive marble staircases that exist in the luxurious ancient Roman palaces. Besides, La Verdi will create your own swimming pool inside the villa with a private garden as well.
Space of Compound La Verde Cassette New Capital
La Verde Cassette location occupies a large area of 60 acres, and despite this large area which could have accommodated a larger number of buildings, the area of ​​residential buildings is only 10%, as it was possible for the project to accommodate more than 460 villas, but the company of La Verde has limited this number to 200 villas Only, which allowed them to provide La verde villas with spacious views over green areas with greater privacy and more comfort.
La Verde Cassette Villas Spaces
La Verde Cassette Compound is unique in the variety of designs and spaces of the villas in it, as they are divided into townhouses, twin houses, and stand-alone villas. As we mentioned that the compound includes only 200 villas in an area of ​​60 acres, so the areas of the villas in La Verde Cassette New Capital are very large, and the spaces of La Verde cassette villas that include a garden start from 270 m2.
Villa model in La Verde with an area of 420 m2   is divided into: a garden with an area of 250 m2. The ground floor includes: reception, corridor, bathroom, lobby, kitchen, terrace, bedroom, and guest bathroom. The first floor includes: 2 large bedrooms, 2 bathrooms, 2 terraces, and a lobby. The roof includes: Corridor, small room, bathroom, activities room, laundry, bathroom.
For more about the divisions of the interior spaces available in Compound La Verde Cassette New Capital
Click Here
Prices of La Verde Cassette New Capital 2022
The prices of villas in La Verde Cassette vary according to their unique location in the New Administrative Capital, their distinctive designs, and their different services, so the price per meter in La Verde Cassette New Capital starts from 11,500 EGP.
– Townhouses prices in La Verde for sale in installments or cash start from 3,950,000 EGP.
– Twin House prices start from 5,950,000 EGP.
– Prices of Stand Alone villas start from 7,950,000 EGP.
The prices of Compound La Verde Cassette New Capital may have changed, for the updated prices
Click Here
 La Verde Cassette Mall New Capital
The design of La Verde Mall cassette is inspired by the designs of the ancient Roman theater to complete the aesthetic architectural appearance of the whole compound, and here you will have a different shopping experience, where you will find shops, international stores, luxury cafes and various restaurants, along with many other facilities and entertainment services, with beautiful landscapes to provide you with a safe and healthy atmosphere for Social communication and for spending quality time with friends and family.
Instalment Systems of La Verde Cassette New Capital
The 1st system: reserving a villa in La Verde that is for sale in installments over a period of 6 years, after paying a down payment of 10%.
The 2nd system: paying 15% down payment, the rest in equal installments over a period of 5 years.
The 3rd system: 15% down payment upon writing the contract, then 5% after 6 months, the rest in installments over 6 years.
The 4th system: paying 15% downpayment, 5% after 6 months,5% after one year from signing the contract, and the rest in installments over 7 years.
Finishing Specification of the Villas
It was decided that the units in La Verdi cassette will be delivered semi-finished, but you can request that your villa in La Verde be fully finished with the best specifications during contracting with the company with paying the difference.
For more available installment and payment systems in Compound La Verde Cassette New Capital
Click Here
The Prominent Services in La Verde Cassette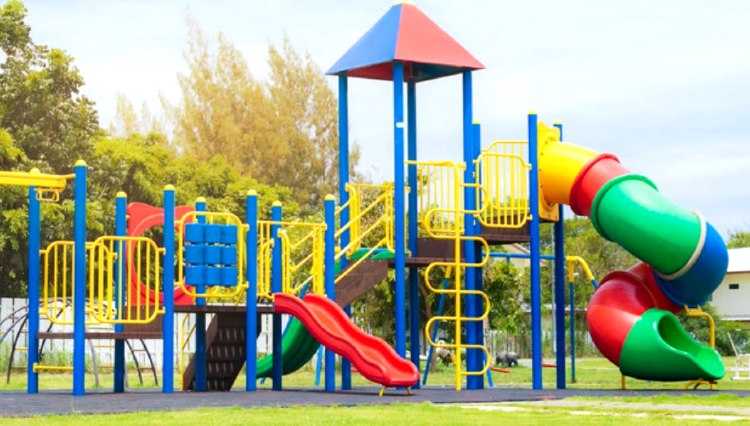 La Verde Cassette Compound offers a new concept of beauty and elegance through its unique designs, in addition to the set of services and features it provide to ensure privacy and luxury, which presented in:
Smart infrastructure to achieve sustainability through solar panels and energy efficiency systems.
In La Verde Cassette New Capital, there are 2 clubhouses that include various sports & entertainment activities, a sauna and a jacuzzi.
There are landscapes, green spaces, artificial lakes, and fountains across most of Laverde Compound.
There are swimming pools for adults and children, as well as private covered pools for women.
When you book a Villa in La Verde, you will be able to enjoy shopping inside a large full-service mall.
The compound includes a wide range of elegant restaurants and cafes.
There are shops that include the world's most famous international and local brands.
Providing 24-hour security and safety through guards, surveillance cameras, and electronic gates.
There is a comprehensive medical center that includes clinical & aesthetic medicines and pharmacies.
An international nursery that follows the latest educational methods.
A social club is available for families and includes sports grounds for practicing various types of sports.
Tracks for walking and running, as well as cycling paths.
There are administrative buildings to provide the best customer service.
A very safe play area for children.
Video of La Verde Cassette Villas in New Capital

 

Brochure of La Verde Cassette

Please fill the form below to show the full brochure of La Verde Cassette.
Register to view the project brochure
Previous Work of La Verde Developments
Advantages of La Verde Cassette Project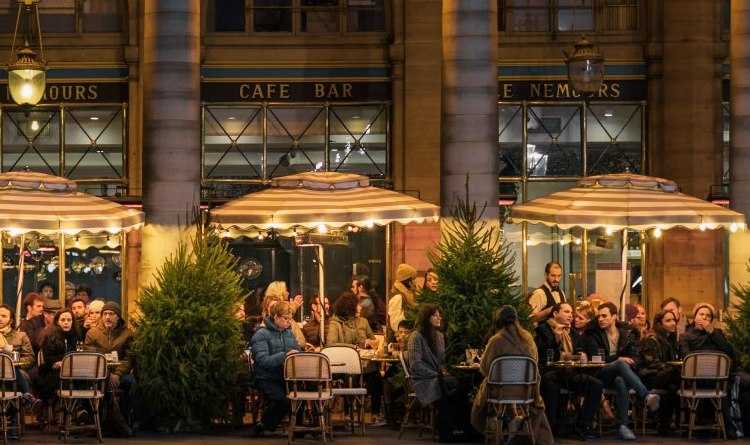 The advantages of La Verde Cassette project in New Capital are mainly revolving around the green life, as the project includes only 10% of villas with high-end designs and 90% of green areas, landscapes, basic facilities and other services, not to mention the location of the project that is in the heart of the Administrative Capital and its proximity to all the important and vital places, which guarantees a classy, luxurious, private and secure life all in the same place.
Disadvantages of La Verde Cassette New Capital
Laverde cassette Compound is located in the New Administrative Capital, and the New Capital, in general, is considered far from Cairo and many other important places for some people, but this is a false concept and it can't be considered as a real disadvantage, as the Administrative Capital is near to the largest and most famous areas in Egypt, such as Al Rehab, The Fifth Settlement, Al Shorouk City and others, in addition to that La Verde Compound itself is a self-sufficient area, and there is no need to get out of it in the first place.
FAQ of La Verde Cassette New Capital Project