Compound 
La Verde New Capital
La Verde New Capital Compound (كمبوند لا فيردى) is one of the newest projects in the New Administrative Capital with an excellent location. It will simply turn your dream home into a reality, as it combines sophistication in design, and the tremendous development in the services provided, with the beauty of nature due to the amount of vast green spaces surrounding its buildings. The word "La Verde" is a Spanish word that means green.
All these great features in Laverde compound are due to its cooperation with the best real estate development companies in Egypt. So let's get to know the spaces and prices of La Verde New Capital apartments besides the reservation methods.
Where is La Verde Compound Located?
La Verde site located in the Administrative Capital in the R8 region, next to Block K1 near Anakaji Compound, and thus Laverde project is located near many other vital and important areas in the New Administrative Capital, it also overlooks the Green River that is famous for its striking beauty.
Places Close to the Compound
Laverde New Capital project is only a quarter of an hour away from the Administrative Capital Airport and the Presidential Palace by car.
La verde compound is far from the Embassies District, the Expo area, In addition to the Green River by a few distances.
The compound is near the cathedral, the school complex, and the British University.
Designs of La Verde New Capital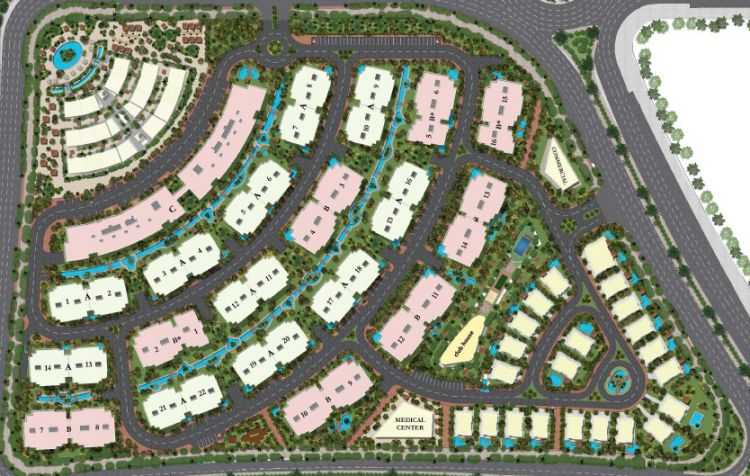 You can reserve an apartment in La Verde, that has a "green future" after choosing between a wonderful collection of luxurious classic designs, inspired by the Andalusian era, and crowned with a charming modern touch that gives an ultra-exquisite look; Especially with the multiple charming views over the green spaces, lakes, and landscapes; This makes La Verde's designs unique and delightful, and allows residents to communicate more with nature and make use of natural resources safely and effectively.
Space of La Verde Compound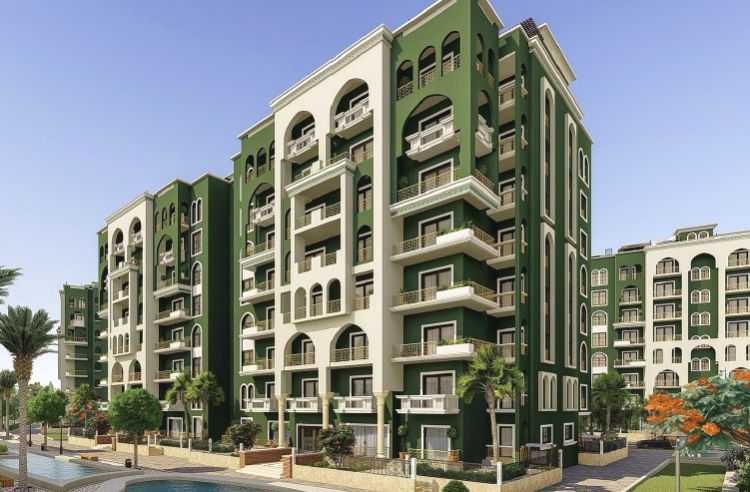 The total area of Laverde compound is 35 acres, with approximately 147 thousand m2, but only less than ¼ of this space is for residential buildings by about 20%, the remaining area space of La Verde project is mostly green spaces, this makes the apartments overlook an amazing beauty green nature, which brings pleasure to the soul.
Spaces of La Verde Apartments
The residential units in Laverde compound vary and are divided into apartments, duplexes, penthouses, and standalone villas. Units' areas in La Verde that are for sale in installments or cash start from 135 m2 to 346 m2, and these areas are divided as follows:
–  Areas of Studios start from (56 m2 to 85 m2 ).
– The areas of apartments with standard floors start from (135 m2 to 255 m2).
– Apartments on the Ground floor start from (145 m2 to 203 m2 ).
– Penthouses spaces ranging from (170 m2 to 255 m2)
– Duplex apartments with areas starting from (270 m2 to 346 m2).
– La Verde Villas with garden sizes starting from (270 m2).
Apartments

Models of La Verde Compound
Apartment model with an area of 135 m2 includes: 2 large bedrooms, small bedroom, dressing room, kitchen, bathroom, 2 terraces, lobby, and reception.
Apartment with an area of 170 m2 divided into: a large bedroom, 2 small bedrooms, kitchen, bathroom, dressing room, reception, and terraces, and Corredor.
Models of Apartment with an area of 208 m2 is divided into: a large bedroom, 2 small bedrooms, 2 reception, 4 terraces, 2 lobbies, dressing room, kitchen, 3 bathrooms.
For more about the divisions of the interior spaces available in Compound La Verde New Capital
Click Here
Prices of La Verde Apartments New Capital 2023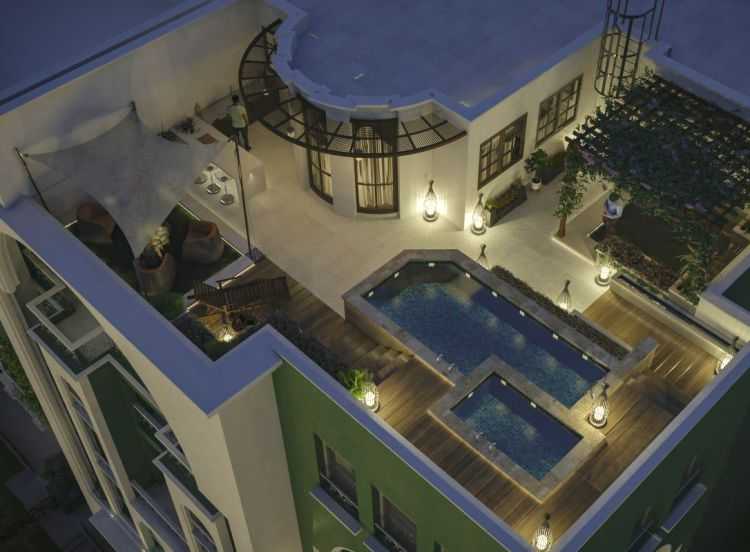 Apartment prices in the compound are very competitive compared to similar accommodations with the same features in the Administrative Capital, as the price per square meter in Laverde starts from 11,500 EGP. The prices of apartments in La Verde that are for sale start from 1,350,000 EGP.
The reason for the gap in the prices of apartments and villas in Laverde is due to several factors, including the areas, location, the type of finishing, the nature of the design, and the surrounding facilities.
Installment Systems in La Verde New Capital
Reserve La Verde apartments by paying 15% of the price as a down payment, and pay the rest in installments over 5 years.
Paying 15% down payment upon writing the contract, then 5% after 6 months, the rest in installments over 6 years.
Reserve an apartment over 7 years, with 15% down payment, 5% after 6 months, and 5% after one year from signing the contract date.
Installments over 6 years after paying 10% down payment.
The Delivery Date of Apartments
The deadline for delivering the apartments is 2022, and this applies to all apartments. Regarding the finishing specifications in the Compound, they are semi-Finished, unless it is agreed in the contract to purchase Laverde apartments or villas fully-finished, as the matter depends mainly on the specifications shown in the ownership contract.
Facilities and Services of Compound Laverde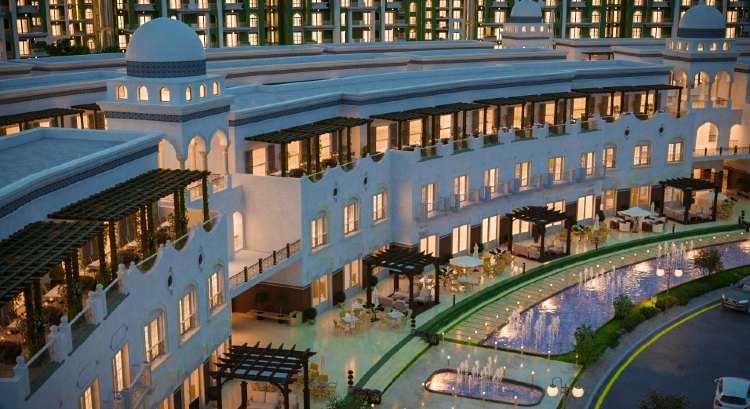 Staying in La Verde New Capital Apartments will enable you to enjoy an infinite number of facilities and services that match the spirit of the compound, including:
Wonderful views around the buildings, varied between swimming pools, landscapes, green spaces, and lakes.
The commercial area has integrated services, along with elegant restaurants and cafes.
The medical center includes all medical specializations.
There is an international nursery.
A group of swimming pools, some of them for children, and other covered private pools for women.
A huge social club that allows practicing different types of Activities.
Tracks for walking and running, as well as cycling paths.
Safe garages distributed over the residential areas and all the other service areas.
There are administrative buildings to provide the best customer service.
Providing security through guards and surveillance cameras all over the day.
Video of La Verde Compound in New Capital

 

Brochure of La Verde New Capital

Please fill the form below to show the full brochure of La Verde Apartments.
Register to view the project brochure
Laverde Egypt Developments Projects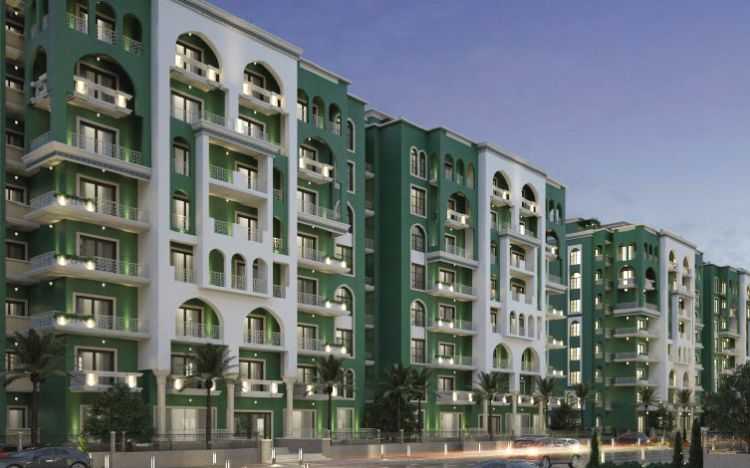 The creation of La Verde New Capital Compound is due to "La Verde Egypt" a Real Estate Development Company that aims to establish distinctive urban communities in Egypt with the highest international standards and in a way that isn't less than the European level, it's also known for providing high-level service facilities, compounds that are full of green spaces and architectural art. They also offer Affordable prices for accommodations and convenient payment systems.
Advantages of La Verde New Capital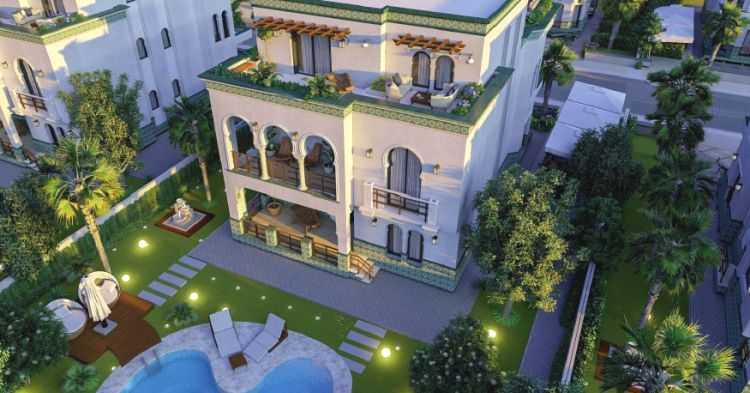 Owning Laverde apartments in installments or in cash has many advantages, the most prominent advantage is that you will accommodate in an integrated area, with high-level service facilities; with various recreational services that make the project an unparalleled area in its magnificence.
Buying apartments in La Verde also helps you to reside in a vital area in the New Administrative Capital, which is distinguished by its beauty thanks to the views of its charming residential buildings and the number of its available services.
Disadvantages of La Verde Compound
Most of The New Administrative Capital projects and not only limited to La Verde project are criticized for being a little far from Cairo. But this is a misconception and it is not even considered as a disadvantage, as the Administrative Capital is attached to the largest and most famous areas in Egypt, such as Al Rehab, The Fifth Settlement, Al Shorouk City and other important places. In addition to the fact that Laverde is a self-sufficient compound that does not need you to get out of it in the first place.
FAQ about La Verde New Capital Project