De Joya New Capital Compound Apartments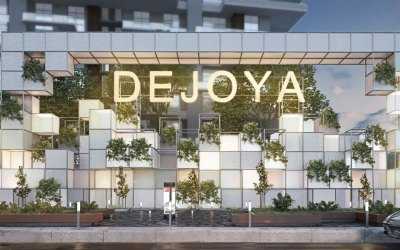 De Joya New Capital Compound Apartments (كمبوند دي جويا العاصمة الادارية الجديدة) is one of the most distinguished projects in the New Administrative Capital. The Compound is located in a sophisticated residential neighborhood established by a leading company in real estate development. It includes a variety of stunning residential units and has high-quality services and facilities. In addition, the designs are very luxurious.
In this article, we will provide a comprehensive guide to know more about the features, spaces, and prices of De Joya apartments.
De Joya New Capital Site
Taj Misr Developments had chosen the location of De Joya in the heart of the Administrative Capital. It is situated in the eighth residential neighborhood R8 in Block B2, with a view of 3 large main streets in the neighborhood, each street with a width of 70 m. From the compound, you can reach the important places in the Administrative Capital.
Compound De Joya Neighborhood
De Joya project is distinguished by its location next to the diplomatic quarter.
The compound overlooks the tourist walkway and the Green River.
It is located near the exhibition grounds and the Mohammed Bin Zayed axis.
From De Goya Apartments, you can easily access to the opera house and the cathedral.
It is about 30 minutes from the Administrative Capital Airport.
The compound is located 10 minutes from New Cairo.
Design of De Joya New Capital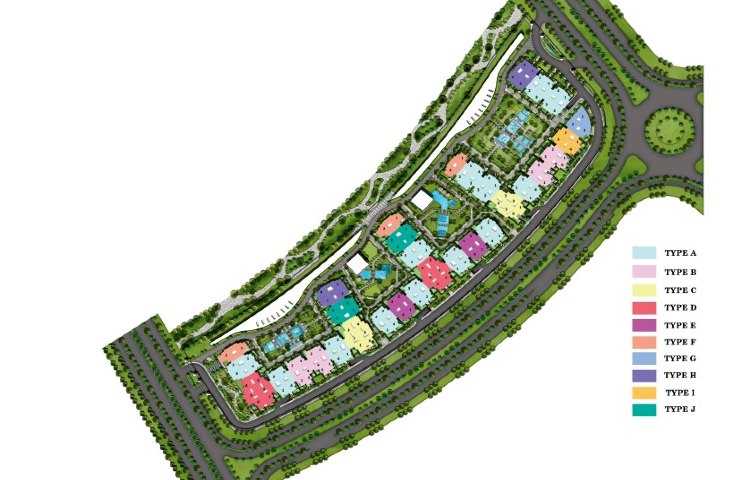 The compound is designed with the highest level of luxurious designs that keep up with modern spirit. It is suitable for all high tastes and designed perfectly, as De Goia apartments are featured by large areas and a terrace to enjoy the fresh air and sunlight. Also, the wonderful views of the green spaces and water fountains. Besides, it offers privacy for each unit separately.
Space of Compound De Joya New Capital
The Compound occupies an area of approximately 23 and a half acres in the heart of the Administrative Capital. The area is divided into 21% for the units of villas, studios, duplexes, and apartments in De Joya. The rest of the space is distributed over the commercial & entertainment buildings and the green spaces that are needed for the residents.
Spaces of De Joya Apartments, New Capital
Taj Misr Company has made a great variety in the areas of the compound, within the units that are divided between apartments, luxury apartments, studios, and duplex villas. This diversity appeared through 10 different types of units so that each person chooses the unit that suits his needs, and accordingly the Apartments prices in De Joya vary. The spaces are divided as follows:
– The space of studios in the Administrative Capital starts from 70 m2 to 80 m2. It consists of an entrance to the studio, reception area, living room, basic bedroom, kitchen, bathroom, and in some apartments, there is a terrace.
– Apartment areas in De Goia start from 80 m2 up to 200 m2. For example, A design of an apartment with an area of 136 m2 consists of an entrance, reception, terrace, kitchen, master bedroom with terrace, bathroom, 2 bedrooms, bathroom.
– Luxury apartment spaces and duplex start from 85 m2 up to 410 m2. For example, a luxury apartment with an area of 295 m2 consists of an entrance, reception, kitchen, lobby, living room, master bedroom with bathroom, 3 bedrooms, 3 Bathrooms, terrace, and terrace attached to the rooms.
– Duplex villas in De Joya start from 310 m2 to 410 m2.
For more about the divisions of the interior spaces available in De Joya New Capital Compound Apartments
Click Here
De Joya Apartments Prices, New Capital 2023
The prices of apartments in De Joya vary according to the location, size, surrounding services, facilities, and features provided by Taj Egypt. The price per meter starts from 9,500 EGP for semi-finished apartments, and the price per meter starts from 11,000 EGP for fully finished apartments. Apartment prices in De Joya start from 700,000 EGP.
The prices of De Joya New Capital Compound Apartments may have changed, for the updated prices
Click Here
De Joya Apartments Reservation & Payment Methods
Taj Misr Real Estate has developed various reservation systems and appropriate payment systems to reserve De Joya apartments in installments or in cash, to facilitate it for customers the choice of the most suitable apartment prices in De Joya:
– System 1: Booking apartments in installments over 7 years in equal installments without a down payment and interest.
– System 2: The customer pays 5% as a down payment and pays the rest in equal installments for 8 years.
– System 3: booking with a down payment that is up to 10% and the rest are paid in equal installments for 10 years without interest.
The maintenance fee is 8%.
The Delivery Date of the Apartments
Taj Misr will deliver the apartments of De Joya that are in installments or in cash within 3 years from the contracting date. The apartments will be received semi-finished, but there is an option for fully finishing apartments even in installments with paying the difference.
For more available installment and payment systems in De Joya New Capital Compound Apartments
Click Here
Facilities and Services of De Joya New Capital
As we mentioned before that 21% of De Joya's space is dedicated to residential units. The rest of the space is devoted to facilities and services that must be available for the comfort of the residents, including:
Security and guarding services as the compound is surrounded by a security device equipped with modern technologies from control cameras to ensure security and safety of the area 24 hours a day.
The scenic and views are so relaxing, as the apartments overlook wide green spaces, artificial lakes, fountains, as well as a large fish pond.
Compound De Joya New Capital is surrounded by paths designated for walking, running, and cycling, away from car roads.
The Compound works with clean, environmentally, friendly solar energy.
Residents of De Joya Apartments will have a private garage for car parking under each building.
Swimming pools are suitable for adults and children.
A large area of the compound has been allocated for the number of malls and shops that offer all local and international goods, as well as restaurants and cafes.
There are gyms and games halls, as well as a children's games area and amusement park.
There are 2 fantastic clubhouses, a spa, jacuzzi, gym, and ladies swimming pool.
The apartments have a service roof.
Safe disposal of garbage.
De Joya's Project Video
 
De Joya Strip Mall New Capital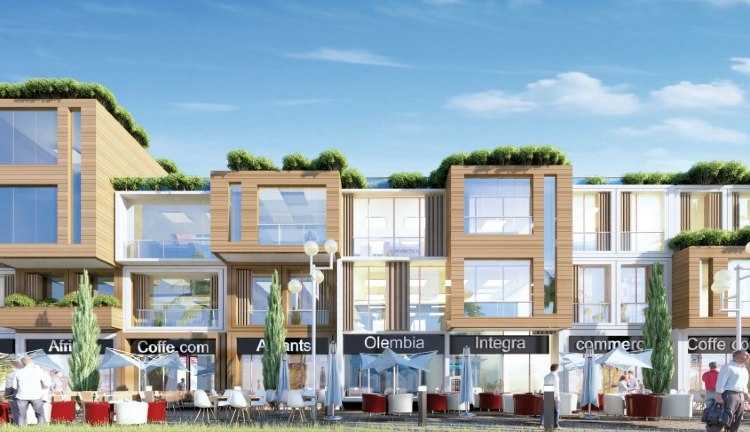 De Joya Strip Mall New Capital is a big shopping mall that aims to serve the compound residents, with a glass facade of 60 m, overlooking the tourist walkway. The mall is located on an area of 15,000 m2, and consists of 3 floors. The ground floor is for shops, restaurants, and cafes. The first and second floors of administrative units.
Units space in Strip Mall Dejoya starts

from

35 m2 to 120 m2.

The price of the store per meter in De Joya Strip Mall starts from

45,000 EGP

.

The price of offices and administrative unites per meter starts

from 35,000 EGP to

42,000 EGP

.

Units will be delivered in

2023

with porcelain floors and central air-conditioning.

Installment systems up to

10 years

.

 

Brochure of

De Joya Apartments

Please fill the form below to show the full brochure of De Joya New Capital.
Register to view the project brochure
Previous work of Taj Misr Company, the Founder
Taj Misr Real Estate Development Company is the owner and executing company of De Joya project, which was established in 2006. It is affiliated with the Egyptian International Construction Company (EICC) that owns several companies, including:
Taj Misr Real Estate Development Company
The United Agricultural Investment Company
Snap Finishing Company
Lone Star Company in Qatar
Landmark Tourism Company
The company makes great effort to create its projects with the required accuracy, engineering designs at high quality, modern decorations, and equipped with the best tools and services, for delivering them on the agreed dates.
 Egyptian International Construction Company Projects:
– 23 armed forces buildings in R1 region of the New Capital – 15 residential towers that belong to the New Urban Communities Authority in R3 region of the New Capital – 3 residential, administrative, commercial buildings in R5 region of the New Capital – South Cairo Courts Complex
Snap Finishing Company projects:
Sheraton Dreamland, Movenpick boat in Luxor, Sultanate of Oman tower in Zamalek
Lone Star Company Projects in Qatar:
Panasonic Tower, Al-Attiyah Tower, and Al-Salih Tower, Showroom, Hyundai Motors Company, Al-Markhiya Mall, Packer Twin Towers
 Advantages of De Joya Project, New Capital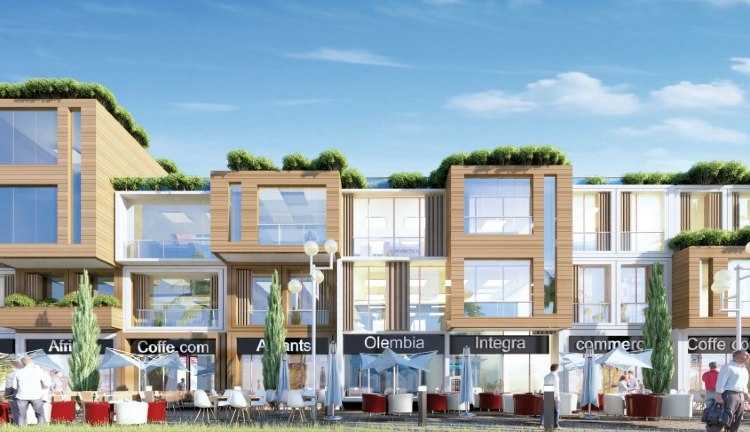 When you buy an apartment in De Joya, you will get countless advantages, because the compound is characterized by high privacy and tranquility. It is surrounded by walls and gates to be isolated from the outside world and noise. In addition to security and safety as there are continuous surveillance cameras all day, which guarantees protection to you, your family, and your property.
Besides providing all the services that you may need for living, including basic, commercial, recreational, and sports services, not to mention the green spaces in the open air, fountains, and relaxing landscapes.
Disadvantages of De Joya Compound
Because the needs differ from a person to another, what is classified as disadvantages of to some, is treated as advantages to others.
What some may see as one of the disadvantages of De Joya New Capital, is its location, as it's located in the Administrative Capital, which is relatively far from the heart of Cairo, but what isn't known for some people, that the Compound, in general, is bordered by the Fifth Settlement, Rehab City, New Cairo, and other large & important cities.
FAQ of De Joya New Capital Project