Sky City El Galala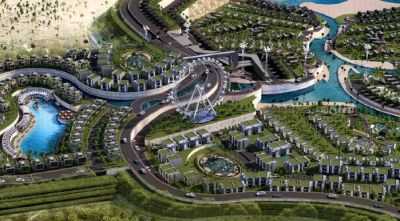 Sky City El Galala Resort "منتجع سكاي سيتي الجلالة" is a magnificent resort that has an altitude of 700 m above sea level, it was built based on European luxury resorts models in the heart of Mount El Galala, it was established by the leading "Pyramids" company along with the Armed Forces Engineering Authority, which emerged unlimited advantages such as including deep waterfalls & Rocky swimming infinity pools, tropical forests and other dazzling things.
Here, we will provide you with all the details about the apartments and villas that are available in this amazing resort, including the services, features, prices and payment systems.

The Resort's Location
Sky City Resort is distinguished by its prominent location in the mountainous Galala plateau on the Red Sea coast between Ain Sokhna and Zaafarana, at an altitude of 750 meters above sea level, which will ensure you enjoyable panoramic views from all sides of the Red Sea.

Places Near the Project
The resort is located 2 minutes away from

Al Galala

Downtown.

The project is located

next to the cable car station, which

 is the largest cable car project in the Middle East with a length of 4,500 m.

The resort is located

on El Galala Road,

which is 82 km long, and it's the new alternative mountain road to Ain Sokhna Al-Zafarana Road.

It is about 60 minutes drive from

Cairo

.

Sky City El Galala City is approximately 20 km from

Ain Sokhna

.

Sky City is 60 km from

the New Capital

.

Sky City El Galala City Design
Sky City El Galala project is being constructed on a large area of 282 acres, and this area is divided into two parts, a part comprising 218 acres located in the heart of Al Galala Mountain, and the second part includes 64 acres above the mountain, and the two parts are linked by a glass bridge that catches the eye.
This resort is designed in high Lebanese, Spanish and Malaysian styles, with "Mastaba" system to ensure you wonderful panoramic views of the sea from all angles, and it offers you a variety of units of apartments, villas and water chalets of different sizes and with fully integrated services.
Register your details to enjoy a 3D virtual tour inside the project units

Unit's Areas of Sky City Al Galala
Sky City resort includes a set of units ranging from studios, luxury apartments, chalets, stand-alone villas, twin Houses and Town Houses. The areas of the first phase start from 65 m2 to 170 m2, and each unit has its own astonishing view.

Sky City El Galala Prices
2023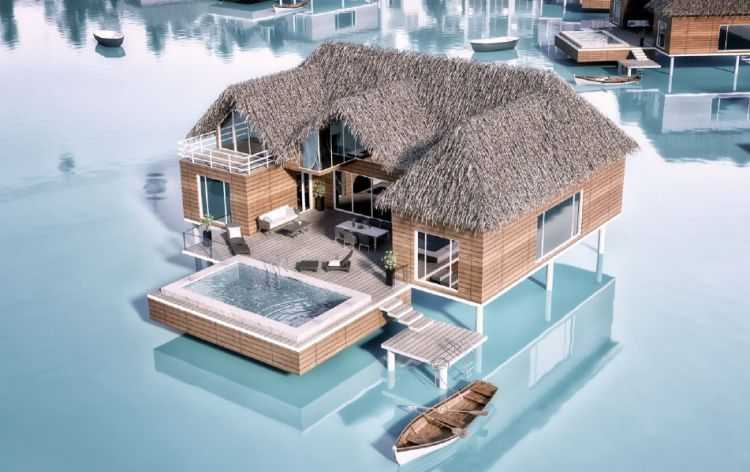 Spaces commensurate with the prices offered by the company; Where the prices of Sky City El Galala units start from 1,900,000 EGP, there is also a 5% discount for early reservations. The maintenance deposit for booking units in Village Sky City is 10%.

Sky City Al Galala Reservation and Installment System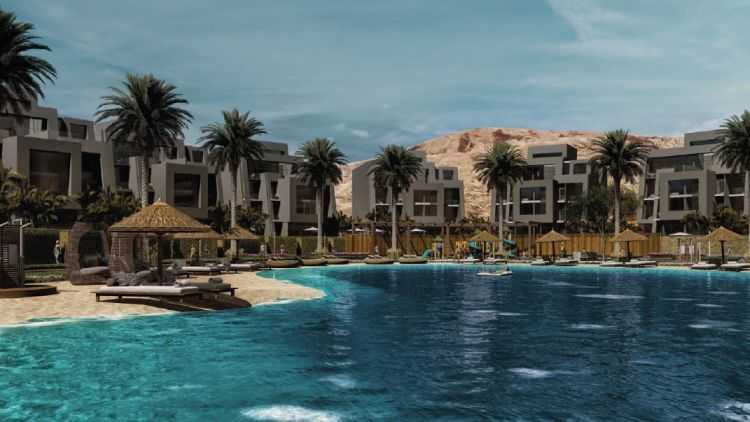 The company has provided numerous reservation and installment systems for apartments and villas in Sky City, to facilitate for its customers, with a huge investment opportunity and the highest return on investment, and these systems are:
The apartments in Sky City can be booked with

only 5% down payment

and 5% after 3 months, and the rest in installments over 8 years in equal installments without interest.

Or pay

a 10% reservation down payment

, and install the rest over 8 years in equal installments.
As for the revenue on investment systems, they are:
Sky City villa can be reserved with a 30% down payment, with an annual return of 12% for two and a half years from the day of contracting, the first installment after handover and over 8 years.

35% down payment, the first installment after receipt,

14% annual return

for two and a half years, and installments over 8 years.

40% down payment, the first installment after receipt,

16% annual return

for two and a half years, and installments over 8 years.

50% down payment and the first installment after receipt,

17% annual return

for two and a half years, and installments over 8 years.
Finishing and Delivery Specifications
Pyramids Company has set the date of delivering Sky City Al Galala's apartments and villas within 3 years. It delivers all units fully finished and with Air Conditioner as well, there is also a possibility of furnishing the units after agreeing with the company, by adding 3,000 EGP.

Features and Services of the Resort
Sky City Pyramids offers you everything you wish to spend the best holiday, as this resort includes all the basic, commercial and entertainment services that are needed for adults and children, such as:
The resort provides you with

large waterfalls

that are as long as the project's depth, which will always catch your eye.

In Sky City El Galala

you will find

1,200

rock pools

that are not found in any other resort.

The project is surrounded by

landscapes and vast green spaces

.

There is also a

tree forest built in a tropical style

over 20 acres.

The Galala Pyramids' project has

a glass bridge

linking the mountainous part with the lower part of the project.

It offers you the

largest aqua park

 to have fun all day with your family.

There are different

tracks for

various sports such as walking, running and cycling.

There is a large

golf course

area of ​​up to 20 acres, as well as a

clubhouse

.

The resort provides

electric cable cars

for easy navigation and for a magnificent panoramic view over the entire city.

Sky City apartments and villas are safe with a 24-hour security

system

and surveillance cameras.

For shopping lovers; The compound provides

a large shopping mall

and a hypermarket

to buy everything you need.

There are also cinemas along with a group of

restaurants and cafes

at the highest level and with high-end services.

There is

a

specially equipped entertainment

area for

children

, with safe and entertaining facilities.
The Most Characteristic of Sky City Pyramids
The project is characterized by its location in the mountainous plateau of Galala on the Red Sea coast. It is a complete resort that designed on the Mastaba system to give you a distinctive view of the sea from anywhere in the project. It combines comfort, recreation and luxury. You will find there many amazing rock pools, tropical forests, waterfalls, lakes Industrial area, the largest Aqua Park, golf courses, electric cable cars, shopping and entertainment centers.
Defects and Problems of Sky City Al Galala
Most of the things that some may consider among the flaws of the resort is that it is located in the newly constructed city of El Galala within Al Galala mountain, which is relatively far from Cairo, but for your information, Ain Sokhna Al-Zaafarana road is being constructed to connect Cairo with Hurghada and the rest of the governorates, also constructing a strong infrastructure and desalination plants, and other utilities to provide all livelihoods in an integrated city.
Sky City El Galala Resort's Video
Brochure of Sky City
Please fill the form below to show the full brochure of Sky City Galala.
Register to view the project brochure
Sky City El Galala project is one of Pyramids Real Estate Company's projects, which was established in France in 2000, and started its business in Egypt in 2013 to meet Egypt's growing needs to establish residential and commercial projects with an integrated planning system. The engineering consultant of the project is Engineer Mohamed Talaat, who founded his company in 1996.
Pyramids Development Previous Projects
:
The company started a series of important projects in the New Capital, including:
La Capitale Compound, New Capital

Champs Elysees Mall New Capital

Grand Square Mall New Capital

Paris Mall New Capital

Paris East Mall New Capital

La Capitale Mall New Capital

Lake Studios New Capital

La Capitale New El Alamein compound

La Capitale El Sokhna compound

FAQ about Sky City Al Galala