Village Seashore North Coast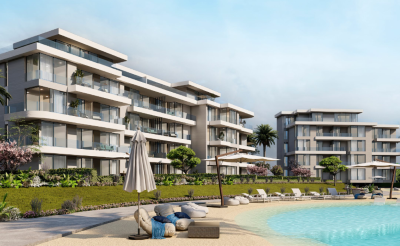 For incredible summer holidays, Hyde Park Developments presents Village Seashore Hyde Park North Coast قرية سي شور الساحل الشمالي where it provides an atmosphere, inspired by European resorts. In addition, a variety of chalets and villas in diverse spaces are offered, along with a range of services. Moreover, Seashore North Coast prices are exceptional, and flexible payment systems are provided.
Places Close to Hyde Park Project
Seashore Hyde Park owns a strategic location at kilo 210 in Ras Al Hikma where the comfort of clients, interested to reside or invest, is guaranteed. Additionally, Seashore chalets and villas are situated near the most vital and famous areas, and thus it will be easy for residents to reach any place in a short time.
Places Close to Hyde Park Project
Seashore North Coast Village is about 3 km away from the New Fouka Road.
Only 52 km separate El Dabaa Road from Seashore Ras El Hekma.
Hyde Park Project is located 68 km from El Alamain International Airport.
It takes around 79 km to reach Sidi Abdel Rahman from Seashore villas.
The village is 82 km from Marsa Matrouh.
Salt Village and Village Sea View are proximate to Village Seashore North Coast.
Design of Seashore Ras El Hekma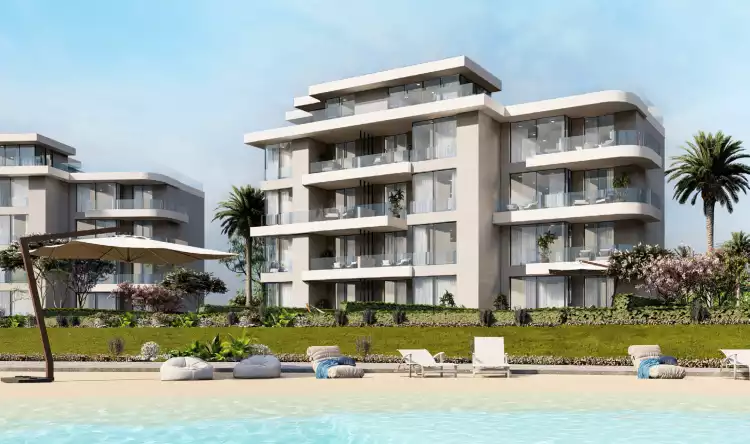 Hyde Park Developments has assigned the task of designing Village Seashore North Coast to SB Architects which has successfully presented an outstanding design, inspired by the American style, specifically the state of Florida in the USA. Moreover, the project is constructed with a terrace system, providing Seashore chalets and villas with a direct view of the sea.
Moreover, the total area of the village is 240 acres, and the largest percentage is allocated to green spaces and landscapes, while the rest is occupied by buildings. In Seashore Ras El Hekma, there are chalets for sale, townhouses, and twin houses, so that clients can comfortably buy their favorite type of unit for sale and enjoy their vacation.
Register your details to enjoy a 3D virtual tour inside the project units
Spaces of Seashore North Coast Units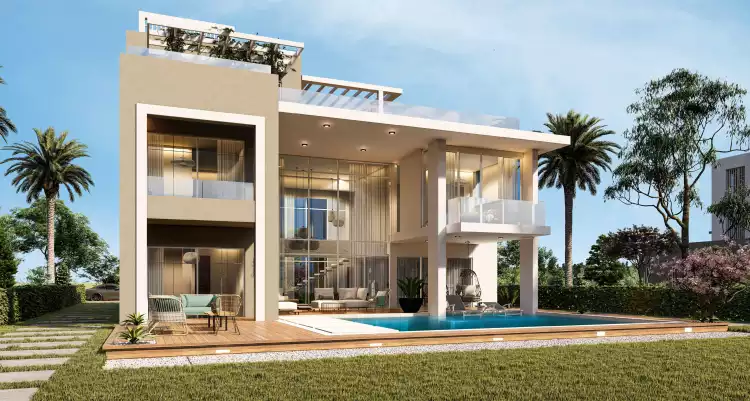 Hyde Park Developments has professionally exploited the large area of Seashore North Coast Village by providing various spaces of units for sale to satisfy the diverse tastes of residents, so that they can choose the suitable space, depending on their needs. Here are the spaces of units in Seashore Hyde Park North Coast:
The space of Seashore chalet for sale in North Coast starts from 67 up to 110 m2.
Twin House villas in Village Seashore North Coast are offered with areas, ranging between 188 and 266 m2.
Areas of Townhouse Seashore villas start from 177 m2.
For more about the divisions of the interior spaces available in Village Seashore North Coast
Click Here
Village Seashore North Coast Prices 2023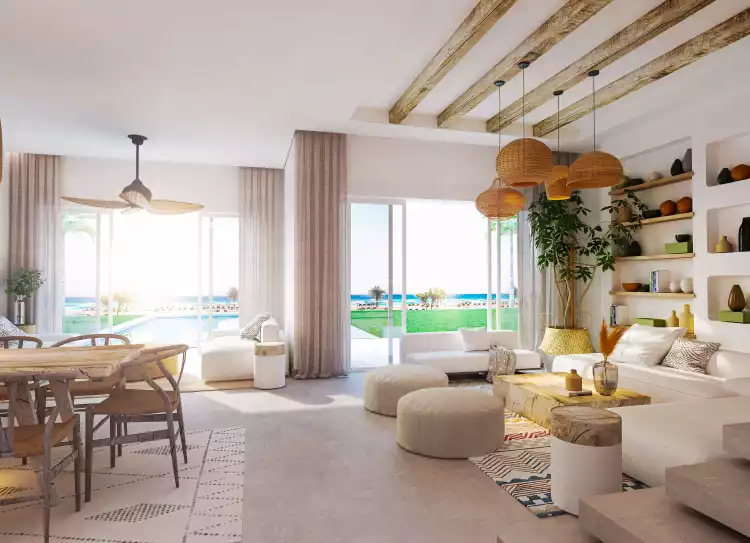 To allow the largest number of customers to buy Seashore villas and chalets, Hyde Park decides to lower the prices per meter of units, so that the total price becomes affordable to buyers and equivalent to the provided services and facilities. The prices of units for sale in Seashore Ras El Hekma start from 2,800,000 EGP.
How to Book Chalets and Villas in Seashore North Coast?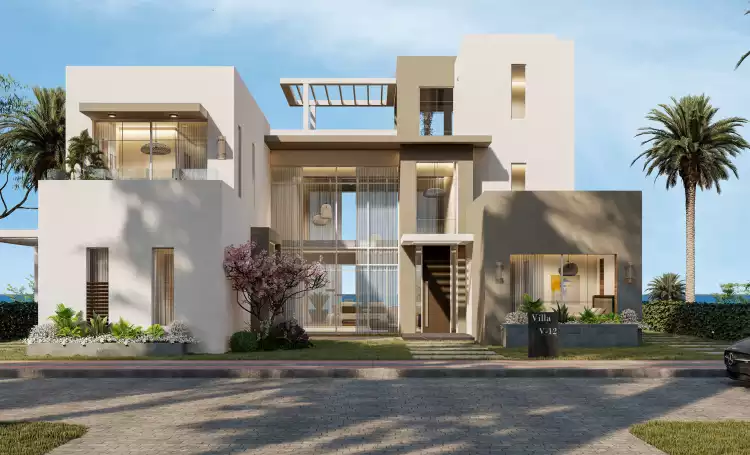 Hyde Park Developments has facilitated buying Seashore chalets and villas by offering a comfortable installment system, where Seashore down payment starts from 5%, and customers get to pay the remaining amount in installments over 8 years without interest. Therefore, the possibility of facing financial burdens is considered extremely low when buying Seashore chalet for sale in North Coast.
Seashore Hyde Park Video
Services and Facilities of Hyde Park Project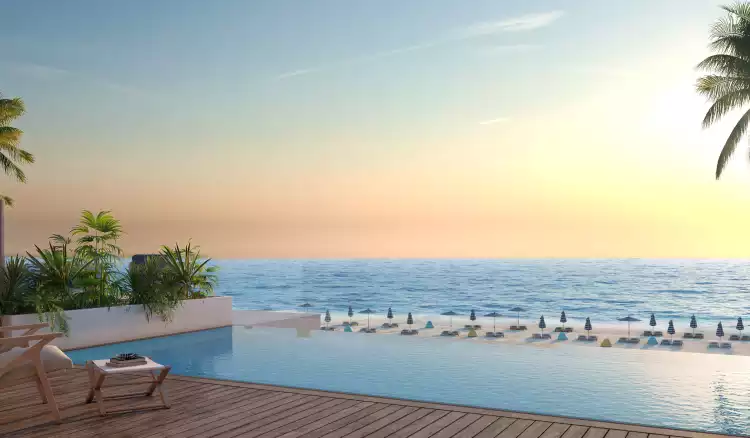 Seashore Village is considered one of the integrated projects, providing its residents with all the means of happiness and luxury through offering facilities and services which help in creating an entertaining experience. Check the following points to learn more about the available services in Seashore Hyde Park North Coast:
There are several swimming pools in Seashore North Coast Village.
Residents can enjoy shopping in the commercial area where they will find all their needs.
The Village provides parking garages below units to facilitate parking cars.
Sports lovers will find gyms where they can enjoy exercising to keep fit.
Upscale sports fields are provided for the residents.
There are tracks for jogging and cycling so that residents can practice their favorite hobbies with great ease.
Seashore Village includes health clubs, featuring spa and jacuzzi services for relaxation.
Residents of Seashore chalets and villas can have an adventurous experience in the available aqua park.
Security guards work 24 hours a day to provide complete safety to the residents.
Hyde Park project contains modern monitoring systems to increase security.
Features of Seashore North Coast Village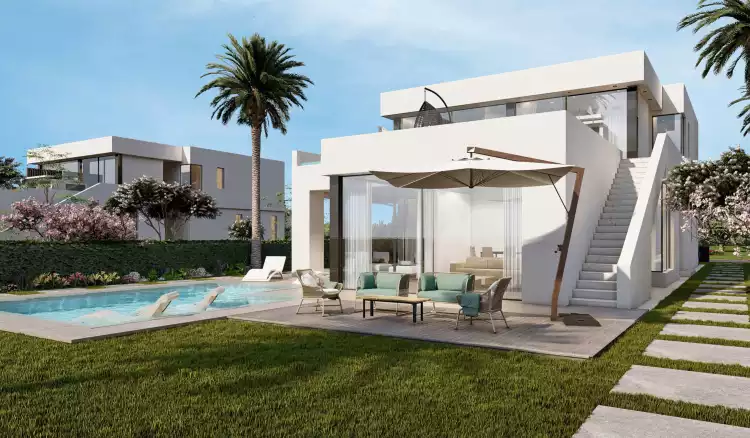 Hyde Park has made the project an ideal choice for those looking for psychological comfort due to its perfect location and luxurious designs. In addition, customers can buy Seashore chalets for sale in North Coast at a convenient price and choose the suitable size of a unit from a wide range of spaces. Moreover, Seashore installments system is extremely flexible.
Disadvantages of Hyde Park Ras El Hekma Project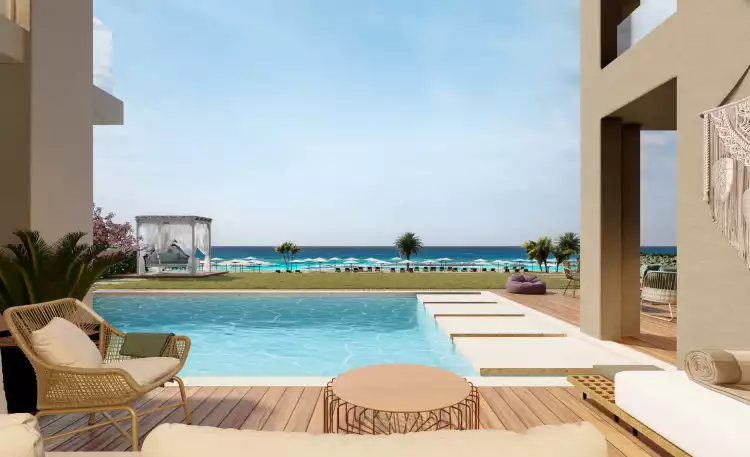 Some customers may complain about the multiplicity of units because they believe that they will not get enough privacy and comfort. However, Hyde Park Developments has made large separations between the units and has provided 24-hour security services to maintain the safety of residents in the village.
The Brochure of Seashore North Coast
Please fill out the form below to show the full brochure of Seashore North Coast Village.
Register to view the project brochure
Hyde Park Developments is a major real estate company in the Middle East. It was founded in 2007 and started its journey by establishing large projects and entities. Moreover, Hyde Park offers integrated residential communities and a comfortable living experience. It is always committed to providing upscale services to meet the different needs of customers.
Former Projects by Hyde Park Developments
Compound Tawny Hyde Park 6th Of October.

Business District New Cairo.

Hyde Park New Cairo.
FAQs about Seashore Hyde Park