Marassi North Coast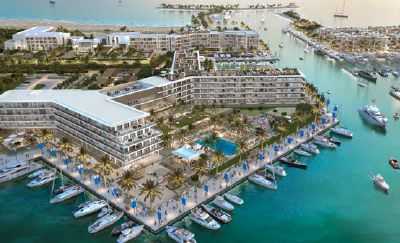 Marassi North Coast Village (قرية مراسي الساحل الشمالي) is the jewel icon of the north coast. It is a global tourist destination, built by the famous company Emaar Misr. It offers the luxury and sophistication life to enjoy your stay in front of the sea and relax in the charming nature atmosphere. You can choose what you want from apartments, chalets, and villas, let's go on a trip to know the features and prices of Marassi chalets for sale on the North Coast, etc.

Marassi Village Location
Marassi North Coast village is located in a very strategic location in Sidi Abdel Rahman area at the 125th kilometer of North Coast. The village can be easily reached either through Cairo El Alamein, or through Borg El Arab Airport. The site has a wonderful view of the most beautiful beaches of the Mediterranean on North Coast the New Worlds and Sidi Abdel Rahman.

Places near Marassi Project
Marassi Village is easily accessible from

El Alamein Airport

, 1 hour and 20 minutes, or from

Borg El Arab Airport,

1 hour and 45 minutes.

Marassi North Coast

is a

2 – hour drive from Cairo El Alamein Road

.

Marassi El Sahel is 37 km from

Porto Marina

.

It is about 125 km from the

city ​​of Alexandria

.

The village is near from

Mountain View North Coast

,

and

D-Bay North Coast

.

Marassi North Coast Village Design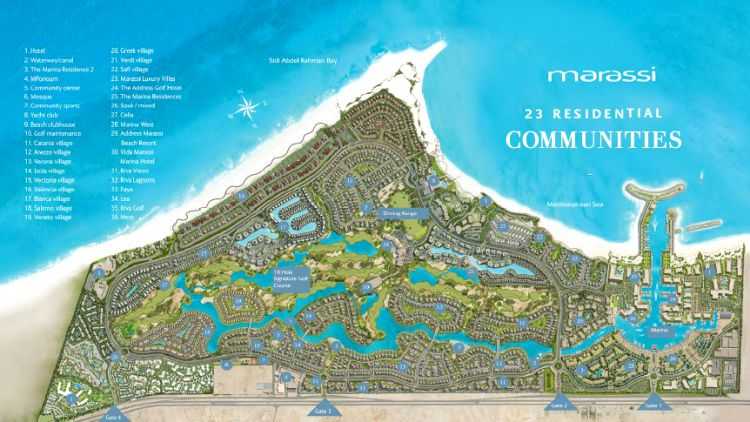 Marassi is a huge coastal village with complete facilities and services. It's designed in a smart way to ensure that there is no overcrowding. The village is built on a very huge area of 1455 acres, including 7 neighborhoods. Each neighborhood has a different design from the other. All modern designs are inspired by different styles, whether Arab or foreign, including Spanish, Italian, Egyptian, Moroccan, Andalusian, and Greek styles.
Marassi beach length is about 6,26 million m2. The village has 5 charming beaches, and 23 residential communities, the largest port in the Middle East, a golf course with 18 – holes, 9 world hotels with more than 3300 rooms, and there is a ring road linking the entire resort, in addition to the high-end world services.
In Marassi North Coast Resort, you will find any type of unit you can think of because the options are unlimited. The units vary between chalets for sale, luxury hotel apartments, studio apartments, twin house villas, townhouse villas, and standalone villas. All of them have distinctive views and luxurious designs, to achieve the greatest possible comfort and luxury.

Areas and Prices of Marassi North Coast 2023
As we mentioned before, the village of Marassi Al Sahel includes a variety of residential communities that are being built in several stages, and vary between apartments and chalets available for sale and villas with amazing spaces and views commensurate with the prices of Marassi, starting from 3,200,000 EGP, and the details of spaces & prices are as follows:
1-
The Village Marassi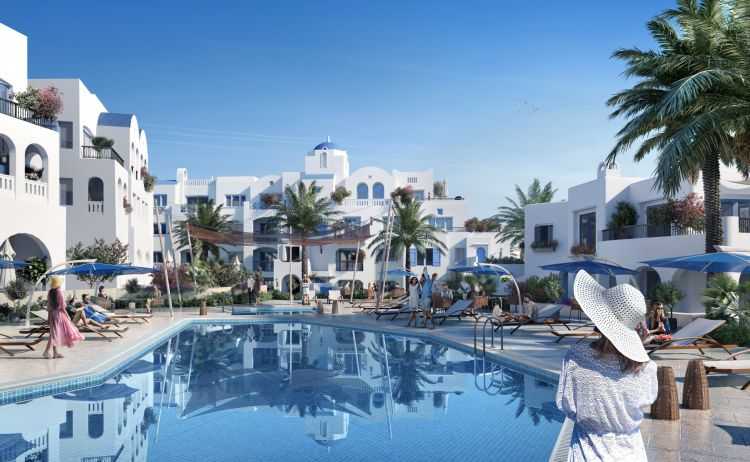 You will feel like you are in the Greek city of Santorini. You'll live the experience of summer vacation with the beauty and simplicity of nature on top of Marassi Hill with wonderful panoramic views, which are dominated by white and blue colors with quiet decorations.
Santorini Marassi has a large number of apartments and chalets including apartments 2-bedrooms with an area starting from 114 m2 and the prices start from 6,453,888 EGP. 3 bedrooms with an area of 209 m2 prices Chalets for sale in Marassi Santorini from 7,502,888 EGP. The down payment starts from 5%, and installment up to 8 years. The units will be delivered at the end of 2022, fully finished, Super Lux.
Greek village Marassi also includes Duet Villas and Townhouse, with 3 or 4 bedrooms at areas ranging from 140-220 m2 with prices starting from 11 million EGP, that will be delivered in 2023 with Super Lux finishing at the highest level.
2. Lea
 Marassi
Lea area is characterized by its landscape and hotel amenities, along with a range of modern facilities, swimming pools, and community activities. It includes apartments and chalets with 3 bedrooms with different areas starting from 108 m2, and apartments with an area of ​​122 m2 at chalet prices in Marassi from 6,154,888 EGP, with super lux finishes.
3- Marina Views Marassi North Coast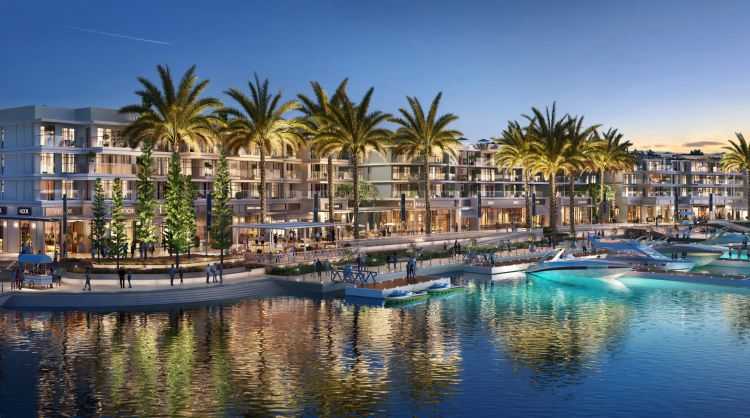 The design of Marina Views area was inspired by Miami. It's very close to the park Promenade and its views of charming Mediterranean. This stage includes apartments and chalets start from one bedroom to 3 bedrooms Super Lux finish, different sizes starting from 66 m2, and prices of Marassi chalets in Marina Views start from 4,365,888 EGP.
4- Marina West Marassi North Coast
Marina West is known for its luxurious coastal life, where hotels, international shops, cafes, and restaurants open along the boardwalk and it has stunning views of the wonderful seawater. It offers apartments and chalets starting from one bedroom to 3 rooms with full Super Lux finishing, with areas of 109 m2 and prices Chalets for sale in Marassi, with installments or cash, starting from 5,829,888 EGP.
5-
Marassi Bay North Coast
Marassi Bay is one of the most luxurious neighborhoods of Marassi village. It overlooks Sidi Abdel Rahman Bay, with high-end architecture and stylish streets. It has a special Club House Beach, offering 90 luxury Standalone villas distinctive very high floors Super Lux, areas 610-700 m2, prices of Marassi Bay villas range from 34 to 100 million EGP.
6-
Marassi Riva Golf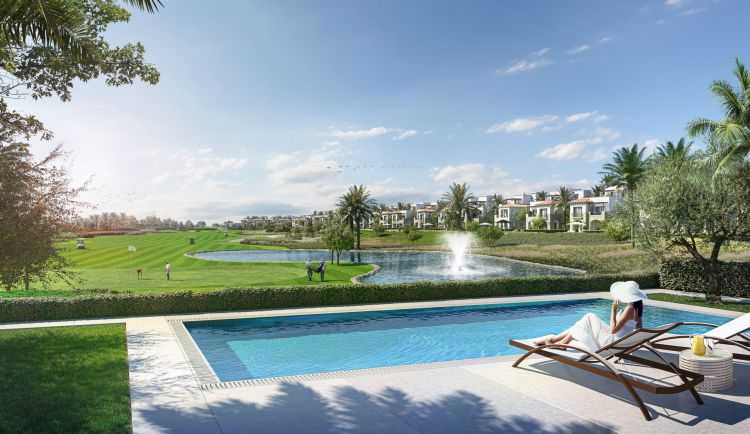 Riva Golf Villas directly overlooks the 18-hole golf course. These exclusive villas have endless views of the green spaces, villas, and townhouses spaces start from 216 m2, the prices of villas for sale in Marassi start from 10 million EGP.
7- Skaia Marassi, North Coast
Skaia area is a summer paradise that you enjoy the vibrant scenery, with full-featured finishing villa, green areas and extensive swimming pools on the beach, views of the golf. It includes Dewitt villas and townhouse areas starting from 147 m2, and the prices of Marassi Skaia Villas start from 7,931,888 EGP.
8. Faya Marassi North Coast
The company has already started its construction and it will deliver the units in 2023 with full Super Lux finishes. This phase includes buildings on the ground floor and 4 upper floors and includes: apartments and chalets with one bedroom with an area starting from 65 m2, two bedrooms with an area starting from 101 m2, and 3 bedrooms with an area starting from 145 m2. The prices of chalets for sale in Faya Marassi start from 3,200,000 EGP.
9. Altea Marassi North Coast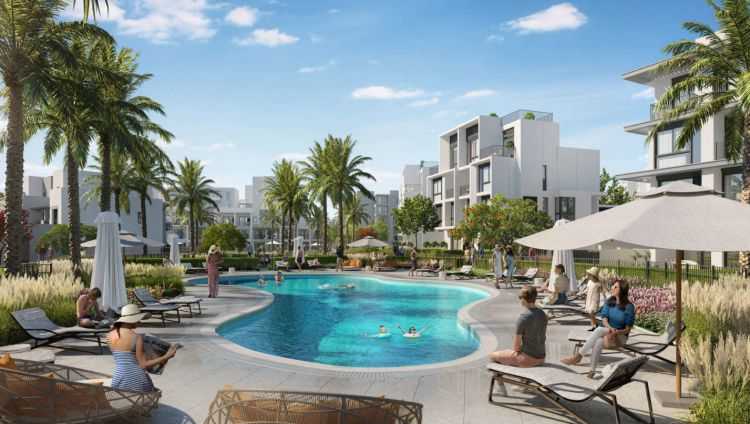 Emaar Misr is currently building a new phase called Altea which is the last stage of duplex and Twin house with views on swimming pools. It consists of 3 or 4 bedrooms areas starting from 146 m2, and the duplexes prices start at 7 million EGP, while the prices of villas Marassi start From 11 million EGP, apartments and villas in Altea Marassi are to be delivered in 2024 with super lux finishing.
– There are other stages and residential complexes in Marassi village, such as Verdi village, Victoria, Salerno, Safi, and Blanca.
– There are also 9 international luxury hotels, the most famous are Al Alamein Hotel Marassi, the Address Marassi Beach Resort Hotel, the Address Marassi Golf Resort, and the Vida Marassi Marina Hotel.

Reservation and Installment Systems
Emaar Misr has provided more than one installment system in the village of Marassi North Coast. This is available for apartments, chalets, and villas, to facilitate customers and their satisfaction. These systems start from 5% down payment, then 10%, and the rest of the unit value is paid starting from 6 years to 8 years.
Finishing and delivery specifications
Emaar Misr will deliver Marassi chalets and villas on North Coast according to each stage, starting from 2022 to 2024. It will finish all units with full Super Lux finishing, and deliver fully equipped and furnished hotel apartments as well.
Marassi North Coast Video

Marassi North Coast Facilities and Services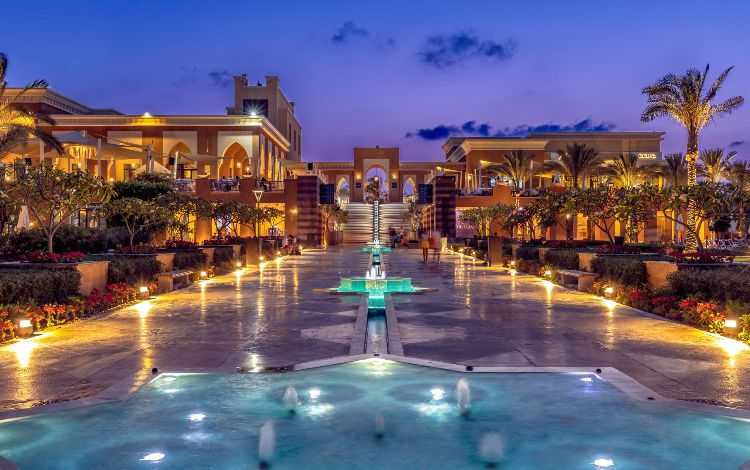 Marassi North Coast Village offers you everything you wish to spend the best holiday. This village includes an infinite number of basic, commercial and recreational services that you will be impressed with, such as:
The resort offers you a

natural coastline of

6,26

km long, and 5 charming beaches on the Mediterranean Sea with impressive views

.

There is also

an international port and a marina

for yachts, the largest one in the Middle East, inspired by the French Riviera.

Marassi North Coast Resort has

a large golf course

consisting of 18 holes.

9 international hotels

with more than 3,300 luxurious hotel rooms with the highest level of services.

BBQ

outdoors

, parties,

and entertainment area games

.

The project is surrounded by

landscapes and vast green spaces,

for the most beautiful views.

Marassi North Coast Mall is available for shopping lovers, with a group of

restaurants and cafes of

the highest quality.

In Marassi North Coast you will find

various swimming pools and

beautiful artificial lakes.

There is

a children's entertainment area

, with safe and entertaining facilities.

Tracks for

various sports such as walking, running, and cycling.
Marassi Al Sahel Village provides a 24-hour security and

security system

and surveillance cameras.

There is a group of

sports, social and health clubs

 to practice all sports and recreational activities.

There

are

entertainment centers and an art gallery

inside the resort.

In Marassi Al Sahel project, there is a

parking garage for the

residents of the village.

There are also

internal transportation

in the village to facilitate transfering.

As well as a

hospital

equipped at the highest level,

and a

large mosque.

Privileges and Advantages of Marassi El Sahel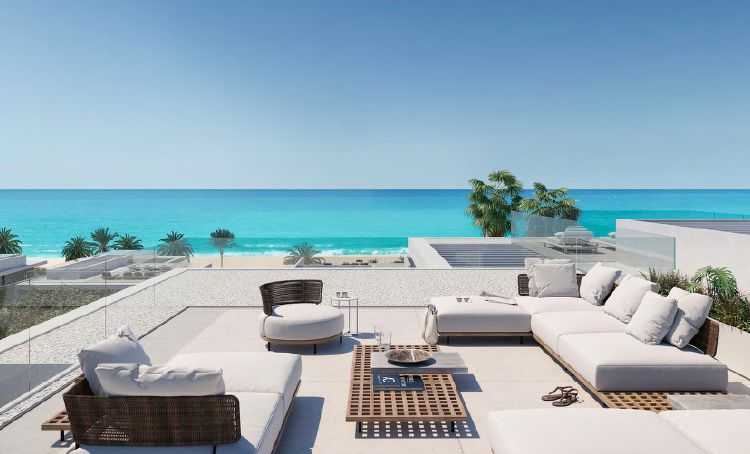 You will definitely spend a good time in the international resort Marassi on the coast of the White Sea. It has a distinct geographical location between the most wonderful beaches of Egypt and Sidi Abdel Rahman Gulf and New Alamein. It is designed on a huge area that includes everything you want from a luxury life, along with sports activities, hiking among the green spaces, waterfalls, artificial lakes, touring malls, golf courses, a marina for yachts, garages, international hotels, etc.
All this is offered to you by the village with various types of secure, ready, and fully finished units, super lux finishing, such as luxury apartments, high-end chalets for sale, and villas of the most luxurious style, at prices that commensurate with the nature of Marassi North Coast project, with down payment starting from 5% and installment up to 8 years.
Disadvantages and Problems of Marassi North Coast
It is very difficult to find faults in this huge project, but some can see that the prices of Marassi North Coast are a little bit high, but this is due to the amount of facilities and recreational features that you won't find in any other village or resort at the same level or similar to it. Besides, the owner company is a famous company specialized in global buildings and towers and holds many certificates.

 

Brochure of Marassi North Coast Resort

Please fill the form below to show the full brochure of Marassi North Coast Village.
Register to view the project brochure
Marassi North Coast Village is one of the largest projects of Emaar Misr, the Emirati company that was established in 1995 and owned by engineer and businessman/Mohamed Al-Abbar. Emaar Misr was listed on the Egyptian Stock Exchange in 2005, and it has had many successes on The level of the Middle East and the world, most notably in the Emirates, Egypt, North America, Europe, etc.
Previous Emaar Misr Projects:
The company's projects inside Egypt:
Compound Cairo Gate El Sheikh Zayed

Compound Uptown Cairo Almokattam,

 it received the

FLASLA International Prize for Planning and Analysis in 2014.

Compound Mivida New Cairo

Mall Mivida Business Park New Cairo,

 it won the Golden Nugget award for the best international site plan for the year 2015.

Development of the Library of Alexandria and the establishment of a new facility on the same site as the old library.

Emaar won the 2014 Leisure and Tourism Project Award through Marassi North Coast.
The company's projects outside Egypt:
Emaar participated in the construction of Burj Khalifa Dubai.

The Dubai Mall, which includes about 1,300 shopping units.

Establishment of the gold and diamond souq in 2011.

Souk Al Bahar overlooking the Dubai Fountain.

Presidential lounge in Dubai.

Tuscan Valley Villas compound in the heart of Istanbul, Turkey.

Questions about Marassi North Coast Village