Compound IL Bosco New Capital Villas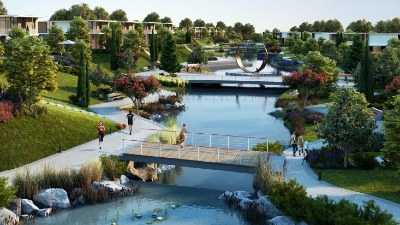 IL Bosco Compound (كمبوند البوسكو) is one of the most elegant compounds that has a strategic location in New Capital on the Green River. It is worth mentioning that IL Bosco City is considered one of the classiest residential cities that Misr Italia supervised its implementation, which has a history full of achievements in the real estate industry in Egypt.
We will show you and review the most notable highlights about this compound, and inform you about the prices of IL Bosco villas and its specifications.
Where is IL Bosco's Compound?
Misr Italia Properties has chosen the site of the project in the new administrative capital, specifically in Mohammed bin Zayed Street, which means that IL Bosco compound is located in the heart of the administrative capital, near to many vital places in it.
Places Near by IL Bosco New Capital Compound
Embracing the serene Green River, IL Bosco Compound offers picturesque views.
Adjacent to Expo City, IL Bosco Compound New Capital enjoys a central position.
Situated near the Diplomatic District and North 90 Street, IL Bosco New Capital Compound boasts prime connectivity.
Academic City, Medical City, and the Opera House are easily accessible from Compound IL Bosco New Capital.
Cairo International Airport, merely 20 minutes away, adds convenience to IL Bosco Compound New Capital's lifestyle.
A mere 10-minute drive to New Cairo enhances the appeal of IL Bosco Misr Italia Properties New Capital.
IL Bosco New Capital Compound Design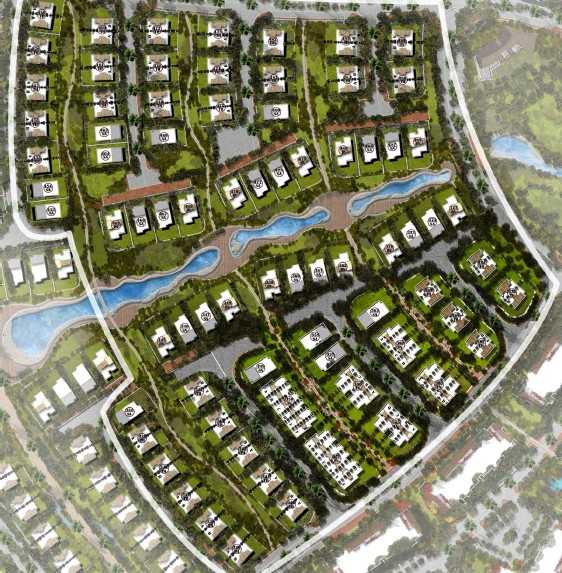 With its sophisticated, elegant, and luxurious design, IL Bosco Compound New Capital embodies modern aesthetics. The attention to detail in both interior and exterior elements make this compound irresistible for refined living enthusiasts. True to website representations, the villas embrace the esteemed iVilla system, featuring a collection of small villas with communal gardens in IL Bosco New Capital Compound.
Spaces of Il Bosco New Capital Compound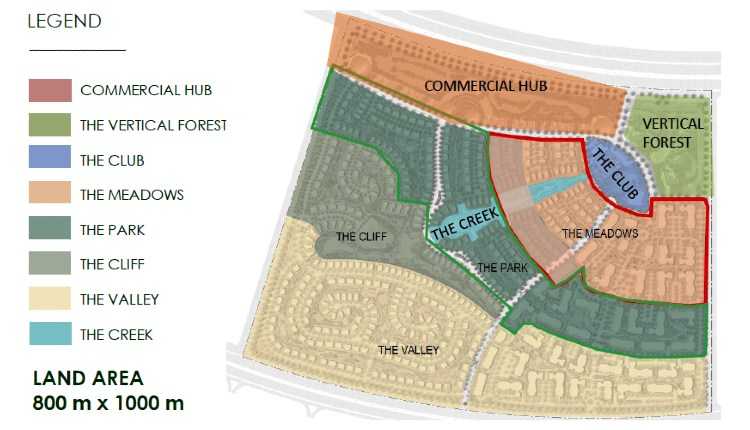 Misr Italia Properties, the leader in the real estate market, has established IL Bosco Compound on an area of 200 acres. That huge area has been exploited differently from any other compound, as it includes residential units of villas, apartments, penthouses, but the larger area has been used in various forms. From the vast green areas, il Bosco New Capital is divided into:
The Valley, which consists of residential units, has exceptional open spaces to give residents a large space to enjoy and perform the activities they desire.
The Park is a landscape with open spaces and green gardens, connects the entire project. The park consists of villas, apartments, corridors, play areas, and a social club.
The Vertical Forest has unique forests, tropical gardens, and agricultural terraces.
The Creek is a river-like water area that flows through IL Bosco compound. It connects many parts of it and has beautiful waterfalls, corridors, organized seats, and walking paths.
The cliff is the highest point in the compound and overlooks the villas area. It provides residents with the most wonderful landscapes along with the wonderful landscapes in The Creek. Also, it provides an exceptional view of the vertical forest. Inside the cliff, there is a club that includes an open terrace with a unique swimming pool, and a luxurious restaurant.
The Meadows is a residential area for villas, located south of the club area. It includes landscaping of fields and open plantations of wildflowers, herbs and local plants, giving comfort and tranquility feeling to its residents.
IL Bosco Villas Areas New Capital
After the announcement of the launch of the first phase of the project, many people asked about the areas of IL Bosco villas that are for sale. Villas' spaces in IL Bosco start from 254 m2 up to 530 m2, divided as follows:
 

Twin house

spaces start from

254 m2

and up to

290 m2

.

Standalone villas spaces start from 396 m2 and up to 530 m2.
As for

IL Bosco apartments

areas

, it starts from 

126 m2 to 194 m2

.
For more about the divisions of the interior spaces available in IL Bosco New Capital Compound Villas
Click Here
IL Bosco Villas prices New Capital 2023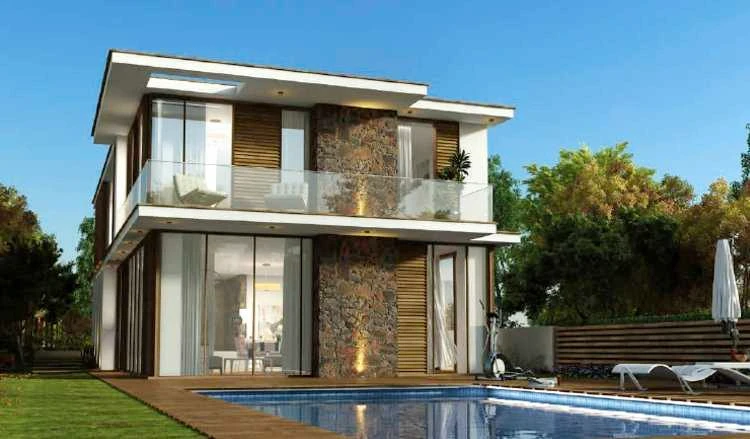 IL Bosco New Capital Compound, developed by Misr Italia, offers a diverse range of villa prices to suit various needs. In Compound IL Bosco New Capital, the prices per meter for villas of all types range from 13,500 to 16,000 EGP, with total unit prices starting at 7,709,000 EGP. This thoughtful variation caters to an array of preferences and budgets.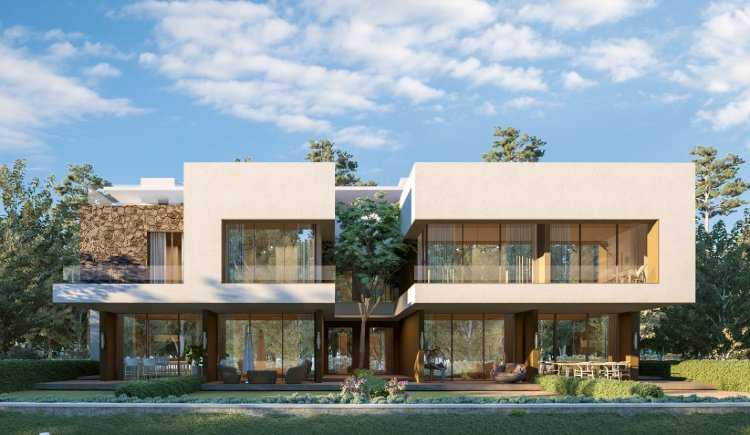 To determine the price of a villa in IL Bosco Compound New Capital, it's essential to identify the specific villa type, as prices vary based on the unit type. Explore the diverse categories of villas within IL Bosco New Capital Compound to discover the available options and their corresponding prices:
Garden Villa IL Bosco The Park: prices start from 3.1 million EGP
Sky Villa The Park: starts from 3.3 million EGP
Townhouse villas prices: start at 4.2 million EGP.
Twin House villas prices: start from 5.4 million EGP.
The Creek Villa: Prices start from 8 million EGP.
IL Bosco Stand Alone Villa: Prices start from 11.3 million EGP.
Cliff Villa with an area of 638 m2, at a price of 21 million EGP.
When searching to buy properties in Compound IL Bosco New Capital, first identify the type of real estate you desire. Next, consider the appropriate value and select a price category that fits your needs. Rest assured, you'll find facilitations for purchasing villas in IL Bosco Compound New Capital, with numerous high-quality options located in the most prestigious New Capital areas.
The prices of IL Bosco New Capital Compound Villas may have changed, for the updated prices
Click Here

Installment System in Compound il Bosco New Capital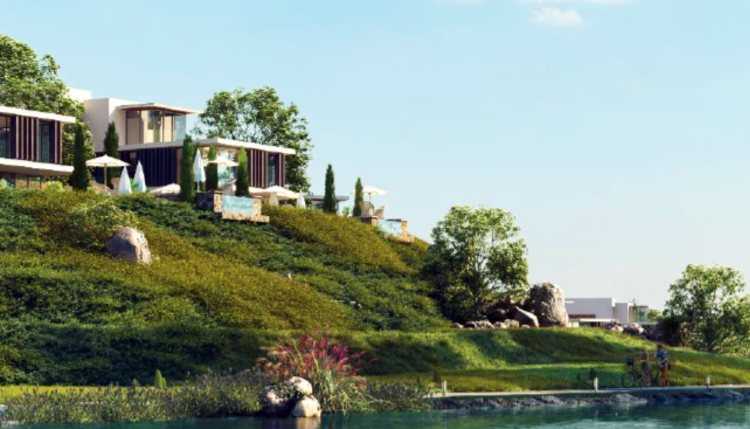 If you want to reserve villas in IL Bosco in installments, the company announced that the reservation of the villas will be accomplished with ease, as you can now buy IL Bosco villas in installments with a down payment of only 5% and the rest will be paid over 9 years.
The delivery date of IL Bosco Compound Villas
Misr Italia announced that the delivery date of IL Bosco villas is March 2023. So, you can choose a villa in IL Bosco whether in cash or in installments with the finishing that suits you, as it's available at the highest level. You will decide the finishing type you want, whether it's fully finished or semi-finished.
For more available installment and payment systems in IL Bosco New Capital Compound Villas
Click Here
Facilities and Services of Compound il Bosco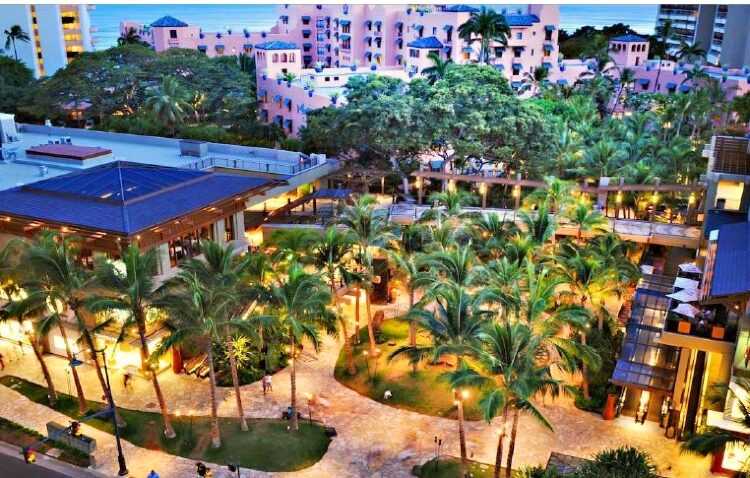 Buying a villa in IL Bosco will enable you to get perfect services, facilities at the highest level, and luxurious life, so let's know more about the facilities that are provided:
A well-equipped sports center to serve the sports enthusiasts of IL Bosco villas.
A full-service mall for shopping tours throughout the day.
Sports and social clubs suitable for friends and family gatherings.
A Health club with all the needed utilities.
IL Bosco Misr Italia Properties New Capital features a cultural center, cinema, and hall, perfect for hosting various events, from parties to conferences.
A special area of elegant cafes and restaurants with a dedicated area for children (Kids Area) within IL Bosco compound's private mall, which was built on an area of 90,000 m2.
Benefit from top-standard international schools located in close proximity to the villas in IL Bosco New Capital Compound.
A nursery dedicated to taking care of children and providing all of their needs.
Equipped medical centers and pharmacies.
A dedicated Jacuzzi and spa center.
A dedicated garage for parking the cars of the compound's residents and visitors.
The compound provides 3 Club Houses, some of which are only dedicated to who booked villas in IL Bosco or living there, and others for apartment owners.
Security and guards are available 24 hours a day to provide all means of protection for the residents of the villas and for the whole compound.
The compound provides vast green spaces and stunning artificial lakes.
The compound provides a mosque for residents of the villas and the apartments.
The project provides a private swimming pool for adults and children who love swimming.
IL Bosco Compound's Video

 

Brochure of IL Bosco Compound

Please fill the form below to show the full brochure of IL Bosco Villas.
Register to view the project brochure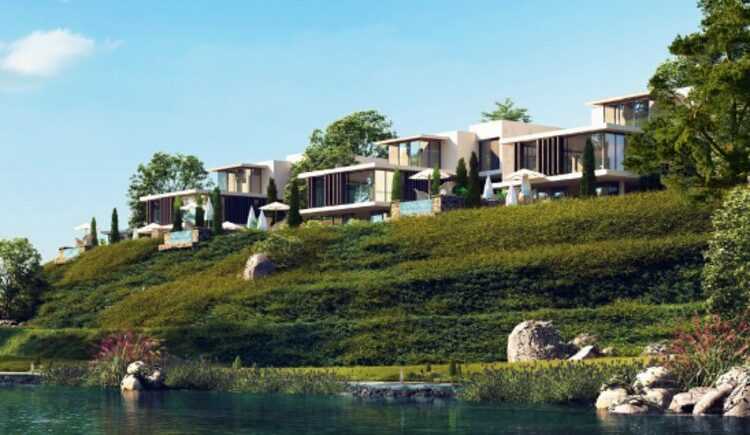 IL Bosco Compound has been implemented by Misr Italia Developments, which is considered one of the most important real estate development companies in Egypt and in the Arab world, as the company has carried out many huge residential projects in Egypt over the past years, and has deservedly gained the trust of its customers.
Previous projects of Misr Italia
Vinci Compound in the New Administrative Capital.
Vinci Street Mall in the New Administrative Capital.
La Nuova Vista, New Cairo, "The Fifth Settlement".
Sila project in New Cairo.
IL Bosco Mostaqbal City project.
The Italian District in October.
Mousa Coast in Ras Sedr.
Kai village in Ain Sokhna.
Advantages of IL Bosco New Capital Compound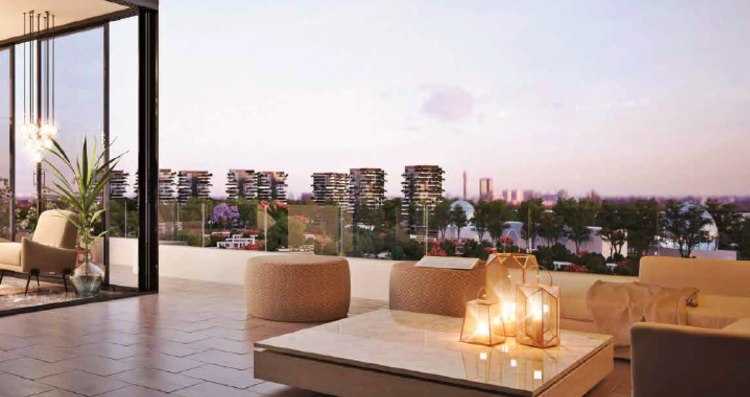 IL Bosco Compound New Capital presents a myriad of benefits within a refined, all-inclusive community that ensures residents' comfort. Compound IL Bosco New Capital boasts luxurious villas with exquisite interior and exterior designs, offering utmost privacy. Enhanced security, safety, and 24-hour guards, coupled with abundant green spaces and artificial lakes, contribute to a perfect setting for relaxation and leisure.
Disadvantages of Compound IL Bosco New Capital
Despite higher unit prices, IL Bosco New Capital Compound delivers exceptional security, privacy, and amenities, justifying the cost. Compound IL Bosco New Capital features flexible payment plans. Though some perceive the distance from Cairo as unfavorable, IL Bosco Compound New Capital's location near New Cairo, Al Rehab, and the Fifth Settlement, coupled with an efficient transportation network, alleviates this issue.
Information about IL Bosco New Capital Project