G3 Mall New Capital
G3 Mall New Capital مول جي 3 العاصمة الإدارية الجديدة, is United Development's premier project in Capital. Strategically located in Downtown area at the entrance to Capital from Suez Road near Hope Axis, it offers diverse units alongside significant facilities and privileges. Moreover, United Development has featured competitive prices for G3 Mall to contend with other malls in Capital.
Location of Mall G3 New Capital
G3 Mall New Capital enjoys a strategic location in Mu-23 area, renowned for its proximity to key landmarks in New Capital. Situated on Hope Axis between areas R2 and R3, it serves over 50,000 residential units in New Capital, reflecting a thoughtfully designed integration with the surrounding community.
  Nearby places near G3 Mall United Development
G3 Mall Downtown is about 20 minutes by car from Embassy District.
Al-Masah Hotel is only 15 minutes away from G3 Mall New Capital.
It is approximately 10 minutes by car from Green River.

Ministries Area is about 15 minutes from G3 Mall Downtown.

G3 Mall United Development is also close to Sins Mall and Amazon Tower.
Design of G3 Mall Downtown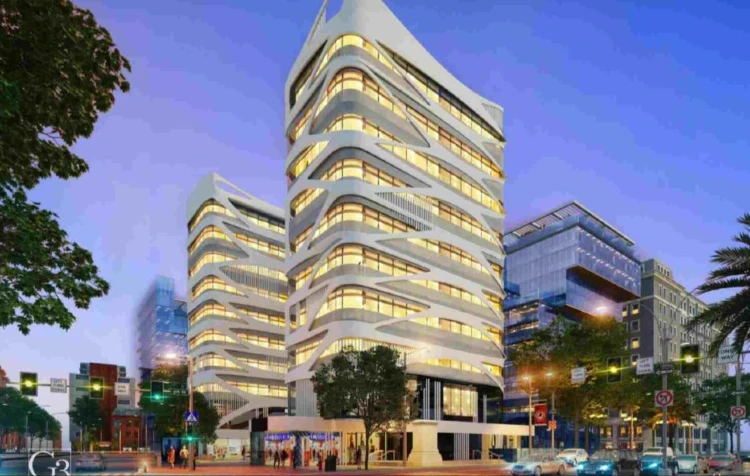 United Development has launched G3 Mall New Capital, gracing it with an endless array of features. The mall comprises 8 floors plus ground level, and includes a 3-level underground basement for parking, accommodating 270 cars. The variety and innovation embedded in G3 Mall Downtown set it apart.
From Ground floor to 1st floor: commercial units and shops totaling 31 stores.
From 2nd floor to last: 88 medical units and clinics, as well as 40 administrative units, each with a separate entrance. This elegant design seamlessly integrates various functional spaces, reflecting thoughtful planning and execution.
Register your details to enjoy a 3D virtual tour inside the project units
Areas of G3 Mall New Capital
G3 Mall spans 3,000 m2, thoughtfully divided into commercial, medical, and administrative units. United Development has provided diversity in the spaces, with commercial units ranging from 37 to 100 m2, medical units between 55 and 136 m2, and administrative units mirroring the medical ones in available space. This layout epitomizes a harmonious blend of functionality and innovation.
Prices of Mall G3 New Capital 2023
Investing in G3 Mall New Capital promises dazzling success, especially as United Development has set competitive prices for G3 Mall's commercial, administrative, and medical units. With options for installment purchases, prices for units available for sale start from 920,000 EGP, offering an enticing opportunity for those seeking both value and excellence.
Payment and Installment Systems in Mall G3 New Capital
G3 Mall New Capital offers various booking and payment plans, enabling installment payments over a client-determined period, up to 10 years. The installments duration varies by unit type. The developer offers fully finished units, including central air conditioning, with delivery within 18 months.
The booking and payment plans are diverse, as follows:
For commercial units: 10% is paid upfront, another 10% upon receipt, with the remainder spread over 7 years.
For administrative and medical units: 10% is paid upfront, another 10% upon receipt, with the balance payable over 10 years.
A 10% maintenance deposit is required before receipt.
Video of G3 Mall New Capital 
Facilities and Services of G3 Mall Downtown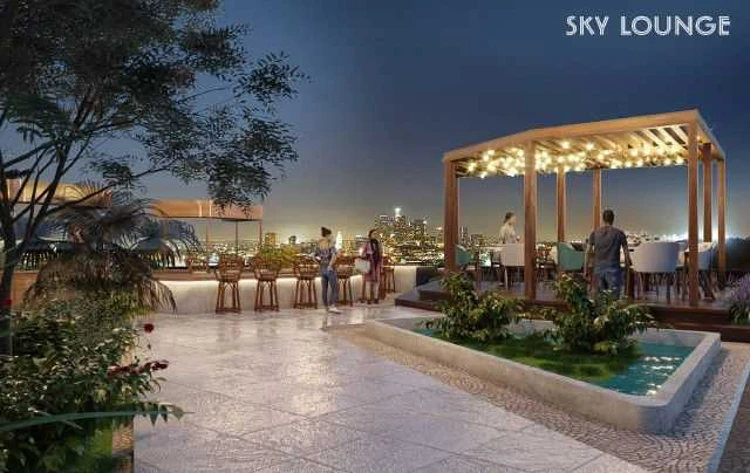 The units and shops in Mall G3 New Capital ensure a seamless experience for work or shopping, making it the go-to destination for all. Also, it boasts a vast array of exceptional services and amenities, ensuring the success of your investment venture. These services include:
G3 Mall New Capital has dedicated separate entrances for medical units and administrative offices.
It also provides solar lighting system as innovative solar energy solutions for illumination.
3 Building entrances are included to minimize congestion at the entrances of Mall G3 New capital.
It is equipped with 5 modern elevators that comply with the latest technology.
Fire safety system with advanced measures to ensure the security and safety of the units in G3 Mall United Development.
Customized signage is also provided to advertise for units and shops within the mall.
Display screens are strategically placed across all floors of Mall G3 New Capital.
It features a stunning landscape view for mall employees and visitors.
24-Hour security system is provided to ensure continuous safety at G3 Mall New Capital.
It also includes surveillance cameras to monitor all floors and the external area.
Ongoing support of maintenance service for all units in G3 New Capital.
Daily cleaning service to keeping the mall spotless around the clock.
The presence of emergency power generators to ensure continuous electricity supply in Mall G3 New Capital.
The availability of high-speed internet throughout the mall for all units.
G3 Mall Downtown includes health club and reception areas for visitors and mall employees.
It is equipped with comfortable outdoor seating area for relaxation and waiting.
Features of G3 Mall New Capital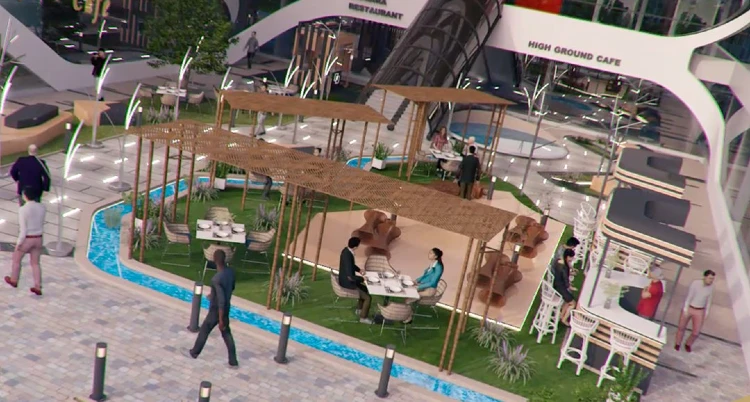 Mall G3 New Capital offers numerous features to support any investment venture. Its strategic location at capital's entrance, diverse activities in commercial, administrative, and medical units, and varying unit sizes make it unique. Furthermore, the mall offers competitive pricing, various installment plans, and a wide array of services, enhancing its attractiveness.
Drawbacks of Mall G3 New Capital
G3 Mall stands out in Capital with diverse features, placing it at the forefront of projects in the area. While some may see the integration of various activities in the same building as a privacy concern, that's not a flaw at all; the mall has skillfully provided separate entrances and isolated units for each activity, ensuring privacy and specialization.
Brochure of G3 Mall New Capital
Please fill out the form below to view the full brochure for Mall G3 New capital.
Register to view the project brochure
United Development, a real estate company owned by Engineer Mohamed Hafez El-Zaabalawy, was founded in 1995. Starting its journey in the world of real estate by constructing towers in Mahalla al-Kubra and projects in El Tagammoa, the company has also invested in tourism, telecommunication, and internet sectors. Now, let's delve into some of the company's most significant projects.
United Development's previous real estate works include:
Capital Square Mall New Capital, a significant commercial hub.
15 residential towers in Mahalla al-Kubra.

Over 20 diverse residential projects in El Tagammoa, including areas like Lotus, Nargis, Carnation, Beit Al-Watan, and Violet.

Exclusive internet services by Orange in five Delta governorates.

3 projects in South Al-Academy.

Currently, G3 Mall New Capital, an epitome of commercial excellence.
FAQ about Mall G3 New Capital