Compound Floria New Capital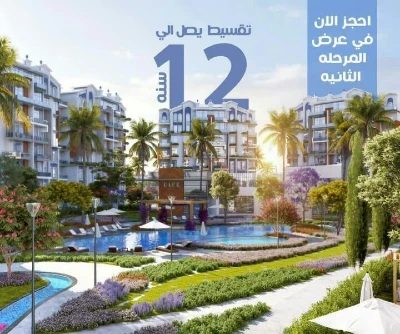 Compound Floria New Capital كمبوند فلوريا العاصمة الإدارية الجديدة has been launched by Four Season Developments, and it is the company's first compound after launching 4 malls in the New Capital. Floria Four Season Developments offers luxurious units of various spaces in an upscale neighborhood, with huge discounts on prices per meter and installment periods of up to 10 years.
Floria Compound Location in the New Capital
Floria Compound New Capital is located on 3 main streets in a strategic area, in R8, Plot L1. This area is considered one of the most upscale areas within the New Capital, and the apartments in this compound are distinguished by their beautiful views and their proximity to the most famous landmarks of the New Capital.
Places Near Floria Compound
Compound Floria is located about 10 minutes away from the Embassies District, the Exhibition Grounds, and the Government District.
Compound Floria New Capital is within walking distance from the Opera House and Banks Complex.
It takes about 20 minutes to get from Floria Compound to the New Capital Airport.
Floria Four Season Developments is located near the main roads such as Mohammed Bin Zayed Southern Road.
Floria Compound New Capital is located close to the famous Al Masa Hotel and the Green River.
Floria project is a short distance away from the most famous compounds of the New Capital, such as the Golden Yard Compound and Ramatan Compound.
Design of Floria Project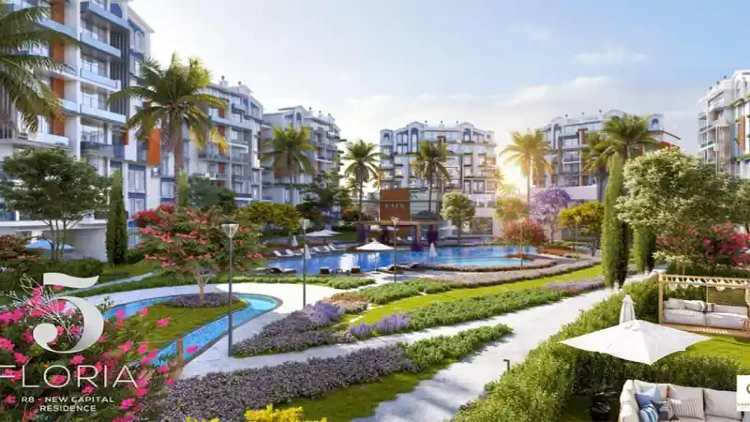 Floria project occupies a total area of ​​23 acres, where 20% is divided among residential buildings consisting of studios, apartments, and duplexes. On this basis, Floria prices of apartments vary, while the remaining 80% has been allocated to services, utilities, green spaces, and commercial and recreational buildings, to give comfort and privacy to the residents.
Register your details to enjoy a 3D virtual tour inside the project units
Compound Floria New Capital Unit Spaces
All Compound Floria models and units for sale were carefully designed to provide the most optimal spaces, and the company is keen that the designs and spaces of apartments and duplexes suit all tastes. The apartment spaces in Floria Compound New Capital range between 120 to 334 m2, starting with 1 bedroom and up to 4 bedrooms.
For more about the divisions of the interior spaces available in Compound Floria New Capital
Click Here
Compound Floria New Capital Prices 2023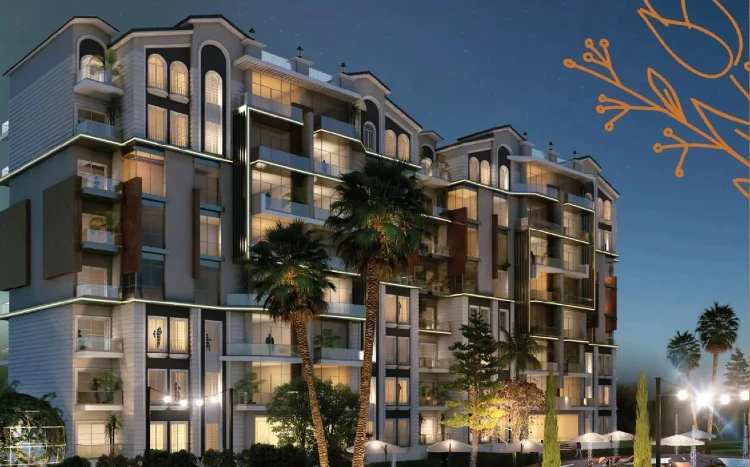 Compound Floria unit prices are unparalleled, as the company provides many services, features, and spaces to create a more comfortable environment that is compatible with Floria prices of the units for sale. Prices per meter in Floria Compound New Capital range between 10,000 to 15,000 EGP, and the total unit prices in Floria Compound start from 1,173,000 EGP.
Compound Floria Installments and Reservation Methods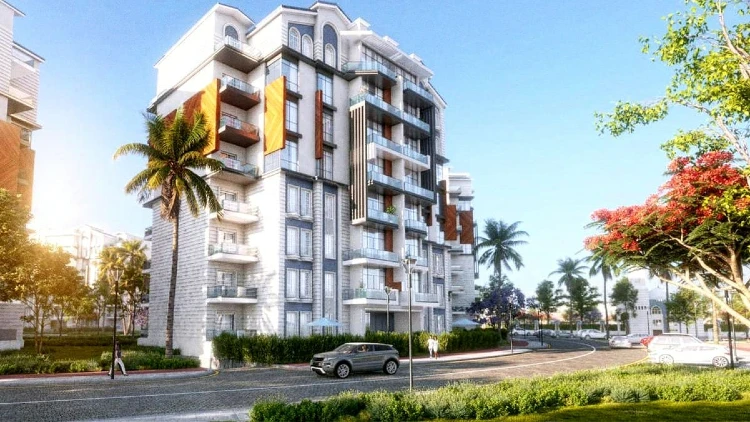 Four Season Developments has established long-term payment plans for booking Floria units for sale in the New Capital, with Floria Down Payment of 5% to suit everyone and make it easier for the company's clients to buy the units for sale. The installment period for the apartments in Floria Compound New Capital reaches 12 years without interest.
Compound Floria New Capital Video
Floria Compound New Capital Facilities and Services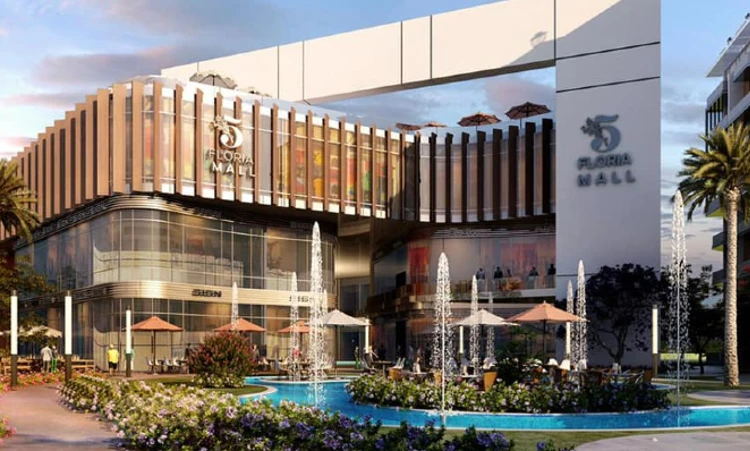 Floria Compound offers an integrated set of services and facilities to provide clients with a luxurious lifestyle, making their needs easily accessible and near to them at all times. Some of the most important services and facilities offered at Compound Floria New Capital are shown in the following points:
Green spaces and artificial lakes to enjoy beauty, tranquility, and peace of mind.
A safe kids' area is just a few minutes away from Compound Floria Apartments.
There are jogging, walking, and cycling tracks available to enjoy your favorite outdoor sport freely and safely.
Compound Floria New Capital has a private garage under each building.
Floria Compound New Capital provides a commercial area including a group of shops, cafes, restaurants, pharmacies, and a supermarket.
Compound Floria includes a health club, clubhouse, gym, and swimming pools.
Floria Compound New Capital contains a variety of restaurants and cafes that satisfy all tastes.
Enjoy your time on the roof garden in Floria Compound.
Attention to medical care within the compound, as the company provided medical clinics.
Compound Floria New Capital supports environmentally friendly solar energy.
You will enjoy security and safety thanks to the surveillance cameras and security personnel trained at the highest levels, and using fingerprints to enter Floria Compound New Capital.
 Advantages of Floria Compound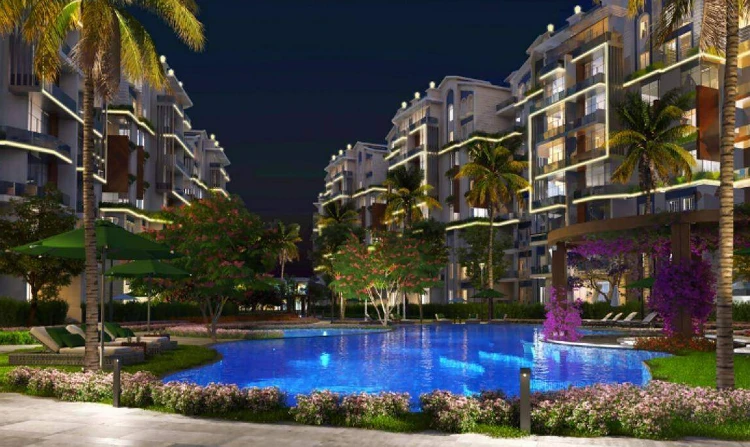 Owning an apartment in Compound Floria New Capital guarantees that clients will live in a strategic location in the heart of the New Capital, providing a quiet, private, and luxurious lifestyle with high-level security. Additionally, there are beautiful views of green spaces distributed across Floria Compound New Capital and modern apartment designs with suitable prices and convenient payment plans.
Disadvantages of Compound Floria New Capital
Some people may consider the location of Floria Compound to be a drawback, as they think it's far from the center of Capital. However, Floria Four Season Developments is in the New Capital, nearby to New Cairo, Rehab, and the Fifth Settlement. The movement to and from the New Capital has also been facilitated by the infrastructure between the two cities.
Compound Floria Project Brochure
Please fill out the form below to show the full brochure of Floria Compound.
Register to view the project brochure
Four Season Developments is among the major Egyptian real estate companies, which has established a large number of important and successful real estate projects in different places such as the Fifth Settlement, Hadayek Al-Ahram, Obour City, and 6th of October.
The company's board of directors are Professor Michael Al-Assiouti, Singer Mohamed Fouad, Engineer Rami Naim, Engineer Mustafa Afifi, Engineer Hani Mounir, and Professor Osama Nabil Wadih. Arquette Group, which has designed more than 30 projects in the New Capital, has also participated in this engineering consultancy project.
Previous Four Season Developments Projects:
FAQ about Floria Project