IWAN Developments
Established in 2004, IWAN Developments شركة إيوان للتطوير العقاري has steadily risen over the span of 18 years to become a key player in Egypt's real estate sector. IWAN projects are distinguished by their elegance, comprehensive services, and prime locations, culminating in the creation of fully integrated urban communities that are truly ahead of their time.
A meticulous attention to detail sets IWAN projects apart, and that has been the aim of CEO Walid Mokhtar. Under his leadership, the company has successfully executed around 20 residential and commercial projects, with investments reaching 13 bn EGP. This testament of growth and commitment fortifies IWAN Developments' standing as an influential company in Egypt's real estate market.
IWAN Projects
IWAN Developments introduces the exquisite Alma Compound Sheikh Zayed, a comprehensive residential project that caters to a vast client base, thanks to its diversity of units. Strategically located in the heart of Sheikh Zayed, close to vital landmarks, Alma Compound is designed with a modern touch and spans over 35 acres. It presents twin houses to standalone villas for sale.
Alma Compound Sheikh Zayed offers diverse spaces of units ranging from 262 to 300 m2, and IWAN Developments presents an exceptional price per meter to allow a variety of clients to buy units. As a result, the total prices range between 7,700,000 and 13,700,000 EGP.
In addition, to easily book units in Alma Compound Sheikh Zayed, IWAN Developments provides flexible payment plans with down payment starting from 10%, and installments over 4 years. Maintenance fees are 5%, Alma Compound offers all the amenities and services residents could possibly need, further easing their living experience.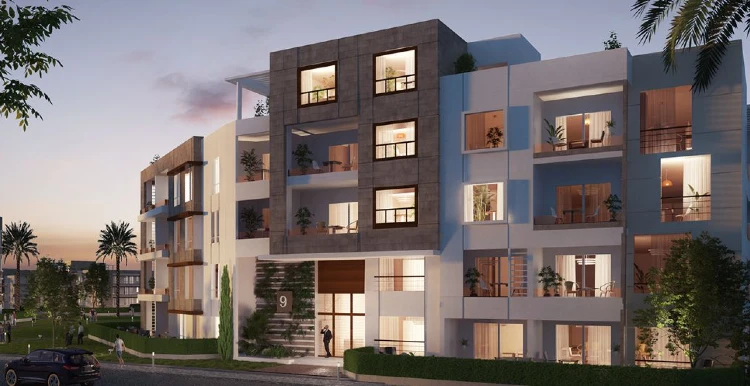 The Axis Compound 6 October is one of the latest marvels from IWAN Developments, promising a prime location just 7 minutes away from Sheikh Zayed and 10 minutes from Lebanon Square. Its proximity to the Ring Road, the New Egyptian Museum, and Cairo International Airport adds to its allure.
IWAN Developments' meticulous attention to detail shines through the design of The Axis Compound. The architecture, shaped by some of the world's most renowned firms, encapsulates elegance and simplicity in its purest forms. IWAN offers a variety of apartments for sale and penthouses.
The spaces of units in The Axis Compound 6 October ranges from 89 to 289 m2, and IWAN Developments offers exceptional with prices starting from 1,500,000 EGP. Additionally, booking units requires no down payment, and the period of installments is up to 9 years.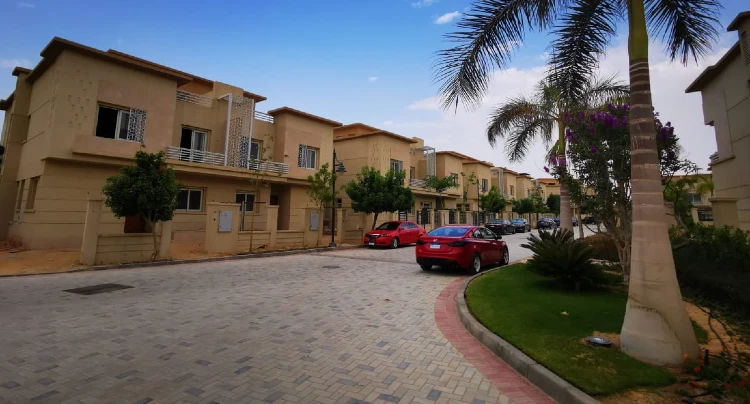 Another jewel of IWAN projects in October City is Jedar Compound 6 October, strategically located just minutes away from Juhayna Square, Nile University, Dar Al Fouad Hospital, and the popular Mall of Egypt & Mall of Arabia. Furthermore, the project can be easily accessed via the Ring Road and the 26th of July Axis.
IWAN Developments has chosen unique, modern designs for its Jedar 6 October project. This compound is dedicated to villas for sale, with duplex areas starting from 93 m2. The prices of units in Jedar Compound 6 October start from 8,200,000 EGP, with a booking down payment of 15% and an installment period of up to 8 years.
Atrio Compound El Sheikh Zayed
Atrio Compound El Sheikh Zayed, by IWAN Developments, occupies a vibrant location near Juhayna and El Hosary Squares and presents townhouses, twin houses, and standalone villas with spaces ranging from 128 to 275 m2. Coupled with competitive prices and an appealing payment plan, featuring a 10% down payment with installments spread over 4 years, Atrio Compound exemplifies affordable luxury.
Jeera Compound Zayed
IWAN Developments also brings you Jeera Zayed Compound, conveniently located 10 minutes from Hyper One and 15 minutes from Lebanon Square. The project features various villas, twin houses, and townhouses, with areas ranging between 220 and 375 m2. Prices start from 5,000,000 EGP with the flexibility of a 50% down payment and installments over 2 years.
JEWAR Compound Sheikh Zayed
Jewar Compound Sheikh Zayed, one of the magnificent IWAN projects, is minutes away from Hyper One and 15 minutes from Lebanon Square in Mohandessin, and offers a variety of units, including apartments and duplexes, with spaces starting from 136 m2. The prices of IWAN Developments project start from just 1,300,000 EGP.
IWAN Developments presents Majada Sokhna just 2 km away from the Galala City, and the village offers beach lovers an exceptional selection of villas and chalets for sale, with spaces starting from 53 m2. Prices start at 2,200,000 EGP, with a 10% down payment, and the remaining amount will be paid in installments over 10 years.
Jada New Cairo Compound
IWAN Developments is reshaping New Cairo's landscape with Jada Compound New Cairo. Nestled in the Fifth Settlement, and near the AUC on 90th Street, the compound features a mix of townhouses, penthouses, and twin houses. Unit spaces start from 160 m2, with prices starting from 2,242,500 EGP, and booking requires a 5% down payment with installments over 7 years.
Partnerships with IWAN Developments
IWAN Developments' history of large-scale projects and success bears testament to its collaborations with some of the biggest companies both locally and internationally. In executing its projects, IWAN has partnered with the top construction and building companies in Egypt. Furthermore, renowned global firms have been entrusted with the design of IWAN projects, resulting in elegant yet simple designs.