Compound Noor New Capital
The magnificence of Compound Noor New Capital كمبوند نور العاصمة الإدارية الجديدة, established by Talaat Moustafa Group, will definitely capture the heart of visitors of the New Capital. Noor City is the gateway to a luxurious life where residents can enjoy various services and amenities. In addition, comfortable installment systems are provided, and Noor New Capital prices are highly competitive.
Location of Noor Compound
TMG Developments has managed to pick a superior location for Noor Compound New Capital just as it has shown great success in choosing the sites of Al Rehab and Madinaty which are considered prestigious and famous residential projects in Egypt. Noor Talaat Mostafa Group owns a location in Capital Gardens, which is associated with Badr City, near several major areas.
Places Near Noor Capital Gardens
Noor New Capital Compound directly overlooks the Suez Road and the Regional Ring Road.
Badr City, New Heliopolis City, El Shorouk City and Madinaty are close to Compound Noor Talaat Mostafa Group.
Only 3 km separate Noor Capital Gardens from Capital International Airport.
The Green River, financial district and government district are located near Noor Compound New Capital.
Compound Noor is also proximate to Mall La Puerta and Compound Suli.
Design of Noor Talaat Mostafa Group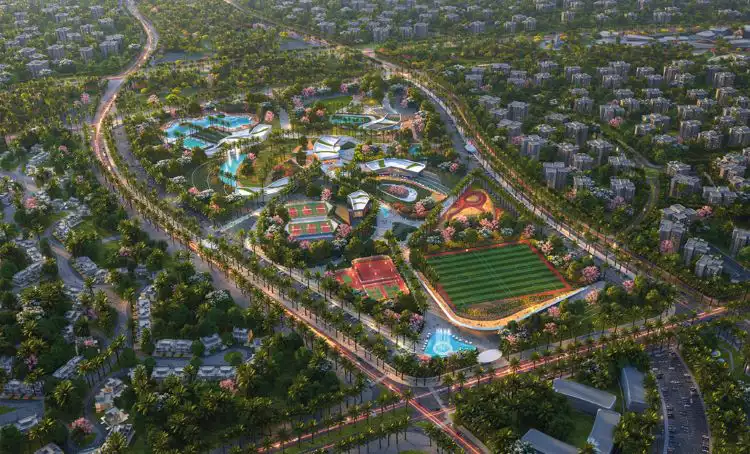 Clients, willing to buy or invest in a unit for sale will be fascinated by the modern and dazzling design of Compound Noor New Capital, created to suit all tastes. In addition, TMG Developments has given great attention to the smallest details in Noor City, therefore, it has completely separated between the luxurious villas and apartments to ensure privacy.
Spaces of Units in Noor City New Capital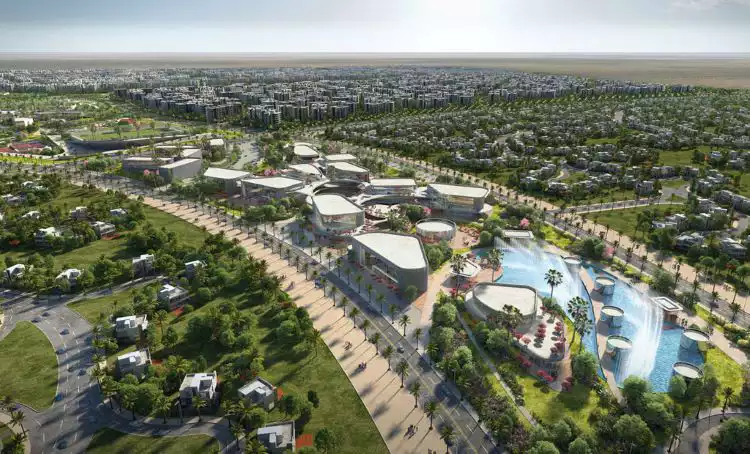 Compound Noor New Capital is considered one of Talaat Mostafa Group's massive projects since it extends over an area of ​​5,000 acres. Therefore, it is assumed that Noor City can accommodate half a million residents. TMG Developments has allocated around 50% of Noor Compound New Capital to green spaces, and the rest is occupied by units.
Units Spaces in Noor New Capital Compound
The space of apartments ranges between 67 and 223 m2 in Noor Compound New Capital.
Areas of villas in Compound Noor Talaat Mostafa Group start from 195 up to 370 m2.
For more about the divisions of the interior spaces available in Compound Noor New Capital
Click Here
Compound Noor New Capital Prices 2023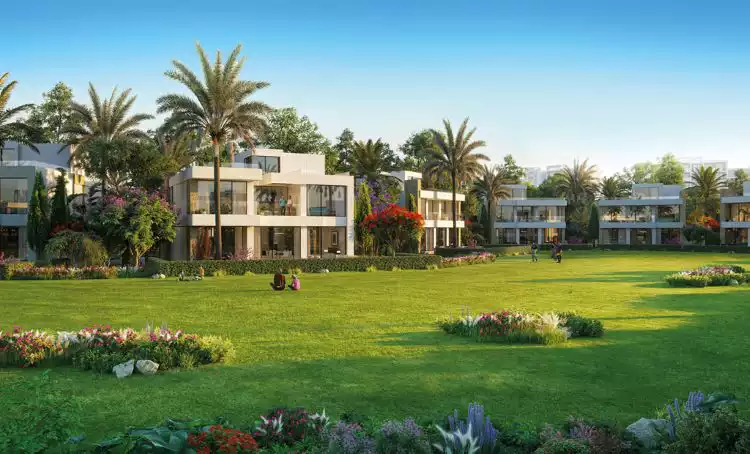 TMG Developments gains the trust of the Egyptians with its huge projects like Madinaty and Al Rehab which offer ultimate luxury and sophistication at perfect prices. Therefore, in Compound Noor Talaat Mostafa Group, it has been keen to allow many clients to experience a life of luxury at convenient prices as well. Here are the prices details of Noor Compound:
Prices per meter in Noor Capital Gardens range from 20,000 to 26,000 EGP, depending on the payment period.
Prices of apartments start from 1,800,000 EGP in Compound Noor New Capital.
Installment Systems in Noor Compound New Capital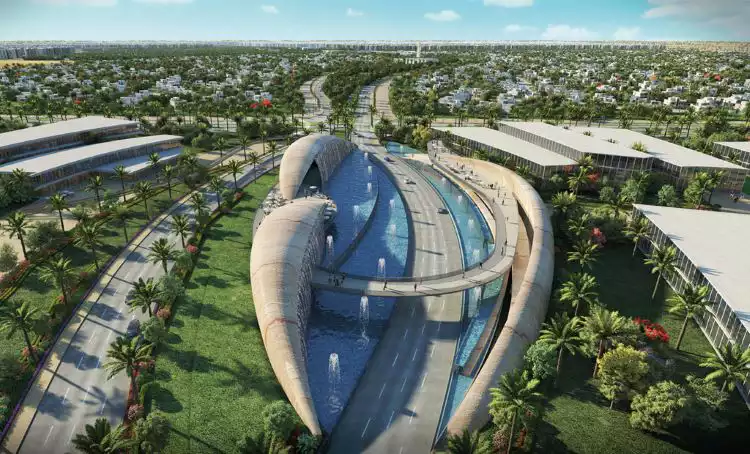 TMG Developments decides to facilitate buying units for sale in Compound Noor Capital Gardens by providing comfortable installment systems. Thus, Noor New Capital down payment starts from 40,175 EGP, and an installment period of up to 15 years is provided. Moreover, 5.5% is paid for maintenance, and units of Noor Compound will be delivered fully finished within 5 years.
Compound Noor New Capital Video
Services and Facilities of Noor Capital Gardens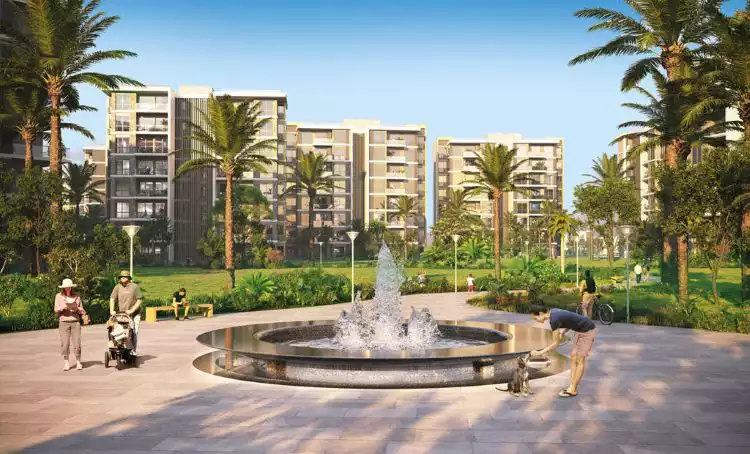 Talaat Moustafa Group succeeds in retaining and raising the marketing value of its projects like Madinaty with the passage of years, and that's exactly what it intends to do for Noor New Capital Compound as well. Therefore, Compound Noor offers high-end services which guarantee comfort and entertainment for all family members. Here are the provided services in Noor Compound:
Noor City is eco-friendly since it relies entirely on clean solar energy.
A perfect shopping experience is presented through the commercial area of Compound Noor New Capital.
Noor Talaat Moustafa Group has contracted with a German company to get rid of waste in a healthy and safe way.
A secure Kids' Area is also included in Noor New Capital Compound for the children to have some fun.
Compound Noor features electric cars for transportation.
There are international schools and nurseries, offering a high level of education, in Noor Compound New Capital.
For endless relaxation and luxury, Compound Noor Capital Gardens provides a health club, gym, jacuzzi and spa.
Noor Compound also presents underground garages to prevent overcrowding.
Security and guarding services operate 24 hours a day in Compound Noor New Capital.
Features of Compound Noor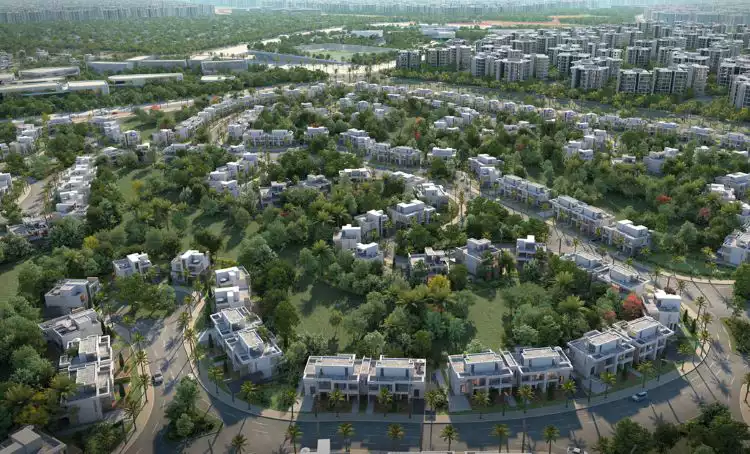 The implementation of Noor Compound New Capital by Talaat Mostafa Group is a privilege in itself, because TMG projects are completely safe and risk-free. In addition, Noor Compound features an ideal location and various spaces of units, offered at reasonable prices. Moreover, Compound Noor New Capital installments period extends up to 15 years.
Defects of Noor New Capital Compound
It is difficult to find faults in Noor Compound, but some still hesitate to invest in the New Capital and buy an apartment, because they believe that Noor Compound New Capital is far from Cairo. However, the availability of the monorail, the electric train and the modern road network will facilitate access to the New Capital and Noor Compound.
Brochure of Noor Compound New Capital
Please fill out the form below to show the full brochure of Compound Noor Capital Gardens.
Register to view the project brochure
Talaat Moustafa Group, which was established in 2007, has succeeded in modernizing the concept of real estate development in Egypt, and it has contributed to the construction of about 33,000,000 m2 of land and the sale of more than 90,000 units.
It has also built Compound Al Rehab City which is the first integrated residential city in Egypt, then it implemented Madinaty, a major compound in Egypt, and now it offers ultimate luxury in Noor Compound New Capital. In addition, TMG Developments has had great success in tourist investment.
Talaat Moustafa Group's Previous Projects
Madinaty Compound

Rehab City

May Fair Compound

Village Virginia Beach North Coast

Green Paradise Village

Celia City New Capital

Four Seasons Resort, Sharm El Sheikh

Four Seasons Nile Plaza, Cairo

Four Seasons San Stefano Grand Plaza, Alexandria

Kempinski Nile Hotel, Cairo
FAQs about Noor Compound New Capital