In Town Mall New Cairo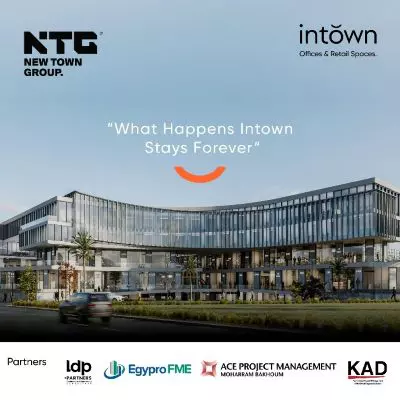 In collaboration with top real estate entities, New Town Group presents In Town Mall New Cairo مول ان تاون التجمع الخامس. Boasting high operational potential, this mall guarantees success for all its commercial and administrative units. Mall InTown project features a strategic location, luxurious architectural designs, and attractive prices, along with flexible payment plans.
Location of Mall In Town Fifth Settlement
The measure of success for any investment project is its ideal location. NTG Developments has carefully chosen the location of In Town Mall to help investors achieve the best results in record time. Mall In Town New Cairo is situated in North 90th Street, next to Al Marasem Hospital and three international schools, providing high traffic for all units.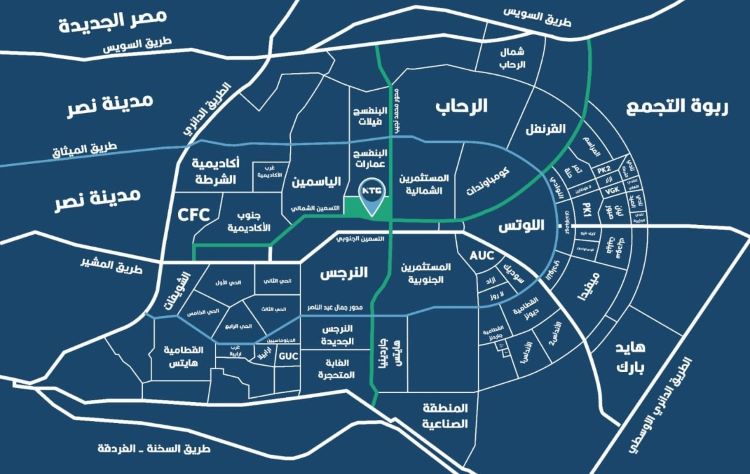 Landmarks Near In Town Mall NTG
Cairo International Airport is located near Mall In Town New Cairo.
In Town Mall project can be accessed easily from the American University.
The Ring Road is close to Mall InTown Fifth Settlement.
In Town Mall New Cairo is also adjacent to Suez Road.
A short distance separates Mostakbal City and Al Shorouk from N Town Mall New Caro.
Reaching Mall In Town New Cairo is easy from Cairo Festival City.
Projects like Compound Telal East and Mall Solarium are proximate to In Town Mall.
Design of In Town Mall Project
NTG Developments offers a unique collection of luxurious architectural designs in Mall In Town project, catering to those with exquisite taste. Relying on top architectural consultants, the European style of the mall has been masterfully executed, with optimal utilization of space. The design of In Town Mall NTG is as follows:
The total area of Mall In Town New Cairo is 6,300 m2.
The project's façade extends to 125 m2.

The plaza and landscape areas cover a significant portion, with the remainder dedicated to the mall.

The ground and 1st floors of In Town Mall project house the commercial units.
The 2nd and 3rd floors of Mall InTown Fifth Settlement accommodate the administrative units for sale.
Register your details to enjoy a 3D virtual tour inside the project units
Spaces of Mall In Town Units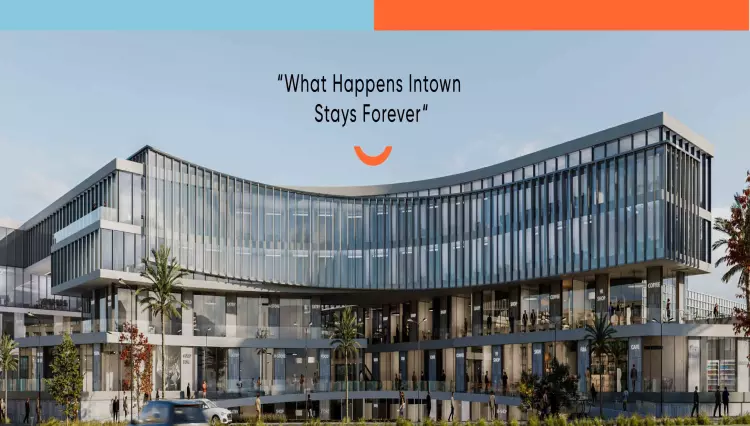 NTG Developments offers a variety of unit spaces to cater to all investors. The spaces of units for sale are tailored to suit the nature of activities in Mall In Town Fifth Settlement, whether commercial or administrative. The total area of In Town Mall New Cairo helps facilitate this variety, and here are the spaces:
The space of commercial units starts from 50 m2.
Administrative offices are available in spaces, starting from 40 m2.
In Town Mall New Cairo Prices 2023
Many clients may be interested to buy or invest in units but might hesitate due to prices. NTG Developments has taken this into consideration when launching In Town Mall project and has offered an ideal price per meter of units, reflecting on the total price of units for sale. Here are the prices of Mall IN Town New Cairo:
The price per meter of commercial units ranges from 100,000 to 160,000 EGP, with an average total price ranging between 4,000,000 and 7,500,000 EGP.
Administrative units are offered at prices per meter ranging from 70,000 up to 75,000 EGP, and a total price starting from 3,500,000 EGP.
Booking Systems for Units of Mall In Town Project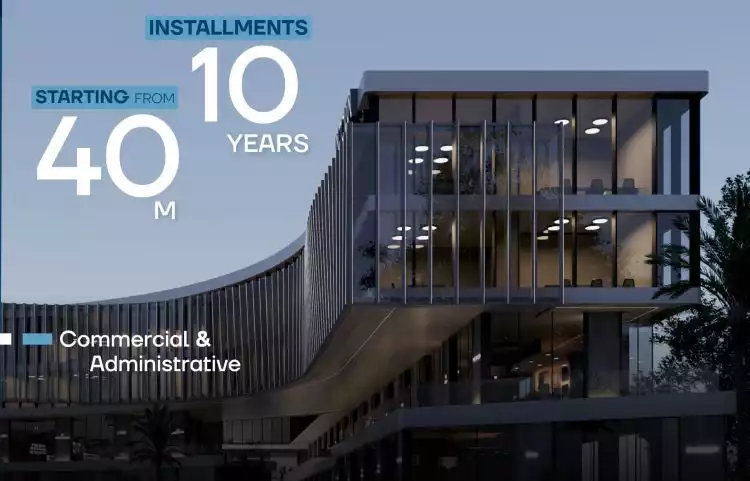 NTG Developments offers flexible booking systems for investors in N Town Mall New Cairo with a low down payment and a long period of installments, giving them ample time to book units in the project. Several installment plans are available in Mall In Town New Cairo, including:
0% down payment, and the remaining amount is paid in installments over 4 years.
10% down payment and installments over 5 years.
15% down payment and the rest is paid over 6 years in installments.
20% down payment, with installments over 7 years.
A 35% discount is applied on buying units in cash.
In Town Mall New Cairo Video
Facilities and Services of N Town Mall New Cairo
NTG Developments collaborates with top administrative and operational companies to carefully select the best amenities and entertainment options in In Town Mall New Cairo. This ensures a smooth experience for unit owners and visitors alike, with the ability to conduct business efficiently and enjoy leisure time. The facilities of Mall In Town project include:
Electronic entrances for easy access and reduced congestion.
State-of-the-art technology systems for a comfortable experience.
A plaza and landscape area for panoramic views of In Town Mall New Cairo.
Underground parking garages to prevent crowding.
Restaurants and cafes offer a range of cuisines and beverages.
High-speed internet services for easy business operations.
Top-notch meeting rooms for convenient business discussions.
ATMs for easy financial transactions.
A kids' area with a wide variety of games for children to enjoy.
24-hour security and surveillance for a peaceful atmosphere.
Advanced monitoring systems for increased security at In Town Mall New Cairo.
Backup generators in case of power outages.
Solar panels for alternative energy sources.
Ongoing maintenance and cleaning services.
Features of Mall In Town New Cairo
NTG Development has successfully provided all the outstanding features that investors could dream of, ensuring they achieve the best results in a short time. With meticulous attention to detail, the company has chosen the perfect location for In Town Mall New Cairo, as well as luxurious architectural designs, a variety of unit sizes, competitive prices, and flexible payment systems.
Drawbacks of In Town Mall Project
Despite the numerous advantages of Mall In Town Fifth Settlement, some investors may believe that the diversity of units may lead to a lack of privacy. However, NTG Developments has addressed this issue by separating units on independent floors and providing multiple entry and exit gates to prevent congestion and overcrowding.
Brochure of In Town Mall New Cairo
Please fill out the form below to show the full brochure of In Town Mall New Cairo.
Register to view the project brochure
NTG Developments, also known as New Town Group, is one of Egypt's leading real estate development companies, boasting over 30 years of experience. The company has proven itself as a unique real estate developer by executing more than 100 diverse projects, including administrative, commercial, and residential units. The total investments of NTG amount to approximately 12 BN EGP.
Previous Projects by NTG Developments:
Mall Evolve Tower New Capital

18 projects in the Fifth Settlement

15 towers in Heliopolis

58 projects in Hadayek Al-Ahram and 6th of October

18 projects in Al Obour
FAQs about Mall In Town