Urbnlanes Developments
Urbnlanes Developments شركة اوربن لينز للتطوير العقاري, established in 1994, is the real subsidiary of Emeel Abdalla Investments and First Group, known for their expertise in general contracting. With over 36 years of experience in Egypt and Kuwait, the parent company has completed 60 projects in Kuwait and constructed 20 high-rise towers in Sheraton, Maadi, and Mokattam in Egypt.
Under the leadership of Eng. Emeel Abdalla, the Chairman of Urbnlanes Developments, the company aspires to become Egypt's largest real estate development firm within 5 years. With assets worth around 10 bn EGP and its own equipment, Urbnlanes has already begun purchasing prime land on North and South 90th Street, having paid the reservation deposit to kickstart Urbnlanes projects.
Urbnlanes Projects
Among Urbnlanes projects is Yellow Residence Compound in New Cairo. Situated directly on the Suez Road, this compound extends over 24 acres. Yellow Residence offers European-style apartments, duplexes, and penthouses with spaces ranging from 77 to 284 m2. Prices of Urbnlanes Developments project start from 2,695,000 EGP, with a 10% down payment and installment plan over 7 years.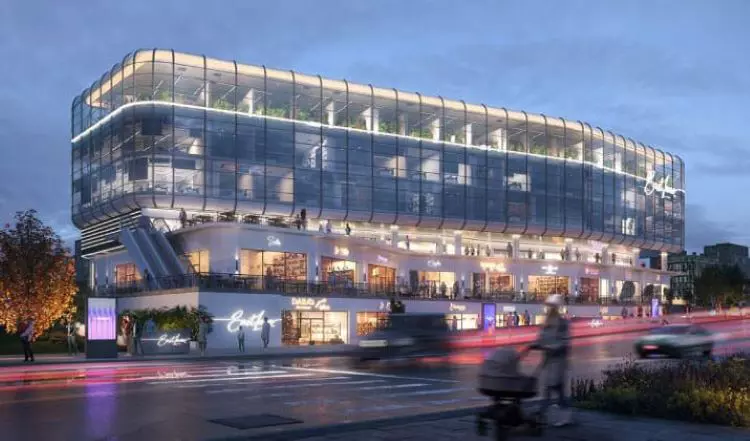 Urbnlanes Developments has launched its latest project, East Lane Mall New Cairo, located on South 90th Street near the American University. East Lane comprises a ground floor and 4 upper floors, housing commercial and administrative units for sale starting from 55 m2. Prices start from 3,575,000 EGP, with a 10% down payment and installments over up to 6 years.
Levels Business Tower New Capital, developed by Urbnlanes Developments, stands as the latest architectural marvel in the New Capital. With its strategic location near all the iconic landmarks, the tower shines as a prominent symbol among the tourist towers. It is situated 3 stations away from the interchange transport station and Al Masa Hotel, close to the Green River.
Urbnlanes Developments' signature style appears through Levels Business Tower which captivates attention with its modern design. The 41-floor tower, including the basement, commercial units, and administrative spaces, extends across an area of 18,000 m2. Additionally, the mall offers comprehensive services to clients seeking to buy units for sale, including a smart system, panoramic elevators, high-speed internet, display screens, and more.
Levels Business Tower boasts intelligent spaces starting from 35 m2 at a reasonable price per meter. The total prices of Urbnlanes Developments project, starting from 1,860,000 EGP, present a golden opportunity for ambitious investment seekers. With a 10% down payment clients can book units and pay installments over 10 years. All units by Urbnlanes Developments are delivered turnkey.
Other Urbnlanes Projects
Building economic and governmental institutions in Kuwait, such as the Ministry of Finance and the American University.

Turnkey delivery of more than 60 projects and 20 towers with heights exceeding 40 floors.

Implementing projects related to the royal family in Kuwait.

Delivery of multi-use buildings in Sheraton, Maadi and Mokattam, Egypt.
Partners of Urbnlanes Developments
Despite possessing numerous talents within Urbnlanes Developments, the company has collaborated with renowned firms to ensure the success of its flagship and cutting-edge Urbnlanes projects in the New Capital. Notable collaborations include Hafez consult as the architectural consultant and Engineer Mohamed Gouda as the structural consultant, responsible for the designs and layouts of Levels Business Tower.
Moreover, Urbnlanes Developments has signed a memorandum of cooperation with Innova Egypt to manage and operate Levels Business Tower. Innova Egypt, a leading company in energy and multi-technology services, manages around 350,000 buildings in Egypt and the Middle East. This partnership solidifies the commitment to providing top-tier services and expertise.