Rekaz Developments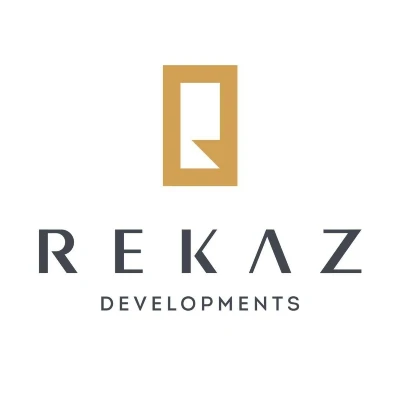 Established in 2016, Rekaz Developments شركة ركاز للتطوير العقاري is an extension of Dara Engineering Consultants, which was founded in 2003. Specializing in engineering, planning, interior design, and project management, Dara has been awarded for its innovative architectural designs in various regional and local projects, highlighting its excellence in the engineering domain.
Upon the launch of Rekaz Developments, the expertise of Dara's team was leveraged, led by CEO Engineer Tamer Bakir, founder of prominent real estate companies in Egypt, like Sorouh Developments. With about 15 years of real estate development experience, Rekaz Developments manages in a short span to offer clients a luxurious lifestyle with innovative designs and exceptional investment returns.
All of Rekaz projects stand out for their attention to detail, offering modern architectural designs and luxury. Committed to deadlines and budget, it emphasizes sustainability and environmental conservation. Additionally, the primary goal for Rekaz Developments is to provide clients with green buildings, ensuring a healthier living environment for a better future.
Rekaz Projects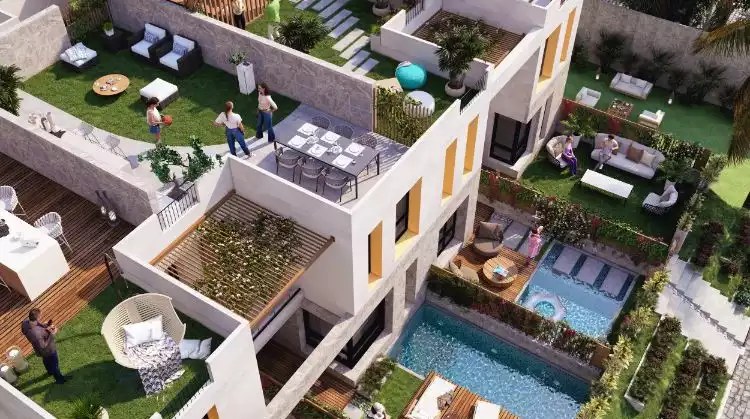 Village Lazuli Hurghada is among the latest projects by Rekaz Developments and is considered as the top destination for Hurghada visitors due its amazing features and prime location just minutes away from Makadi Bay, Sahl Hasheesh, and Hurghada International Airport.
Rekaz Developments' project in Hurghada extends over 10 acres, comprising chalets for sale of varying sizes, ranging from 36 to 135 m2, with competitive prices starting from 674,520 EGP. Buyers can book units with a 10% down payment, enjoying convenient installments over 6 years.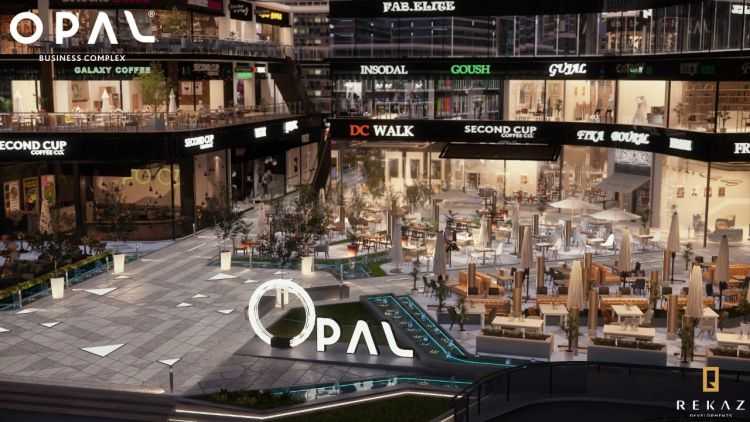 Rekaz Developments ensures every element of success for its inaugural project in the New Capital. Consequently, Opal Mall New Capital stands as an exemplary venture with immense potential. Strategically located at the northern entrance of the New Capital on Al-Amal axis, specifically in plot MU23-D1, its proximity to the residential districts R2 and R3 makes it exceptionally vibrant.
In addition, Opal mall boasts stunning views of the Green River and the Iconic Tower. It's close to the Presidential Palace, Exhibition Center, 8 minutes from New Cairo and Ain Sokhna, 5 minutes from Suez Road, and just half an hour from Capital International Airport.
Rekaz Developments has also opted for an innovative design for its Opal Mall New Capital. Inspired by its namesake gemstone amidst the New Capital's skyscrapers and malls, the design is modern and unique. Opal Mall consists of a ground floor and 9 additional floors, hosting a range of commercial, medical, and administrative units for sale.
Moreover, Rekaz Developments offers diverse spaces of units ranging from 27 to 55 m2. The price per meter of units is ideal, therefore, the overall prices start from 1,316,480 EGP to comfortably buy units of Opal Mall. Clients can book units with a 10% down payment and installments over up to 7 years. All units will be delivered by 2024.
Other Rekaz Projects
Several hotel projects in major regions in Egypt

Supervision and implementation of prime buildings in Egypt

Several successful residential projects in Egypt
Partnerships of Rekaz Developments
Over the years, Rekaz Developments has collaborated with numerous engineering consultants and construction firms to ensure its Rekaz projects, such as Opal Mall, achieve top-tier quality and precision in both design and construction. It has utilized Leed Certificate system, an international standard ensuring environmentally-friendly and high-performance buildings.
In management, Rekaz Developments has prioritized Opal Mall's efficient operation to preserve its investment value. With investments amounting to approximately 300 MN EGP for the mall, Rekaz has partnered with the global firm MENTORS to manage the administrative and medical sections of Opal Mall.