Grand Plaza Developments
Grand Plaza Developments شركة جراند بلازا للتطوير العقاري is an ambitious real estate company which has set its sights on revolutionizing the Egyptian real estate market. Founded in Egypt by the visionary entrepreneur, Eng. Sherif Farouk Osman, Grand Plaza has swiftly risen to become one of the premier real estate companies in the country.
The goal of Grand Plaza Developments is to create innovative and integrated communities. It assembles a team of top-notch specialists to ensure excellence of Grand Plaza projects. It also pledges to deliver units on schedule, offering diverse commercial, administrative, and residential units for sale that align with the needs of clients seeking to buy or invest.
Grand Plaza Projects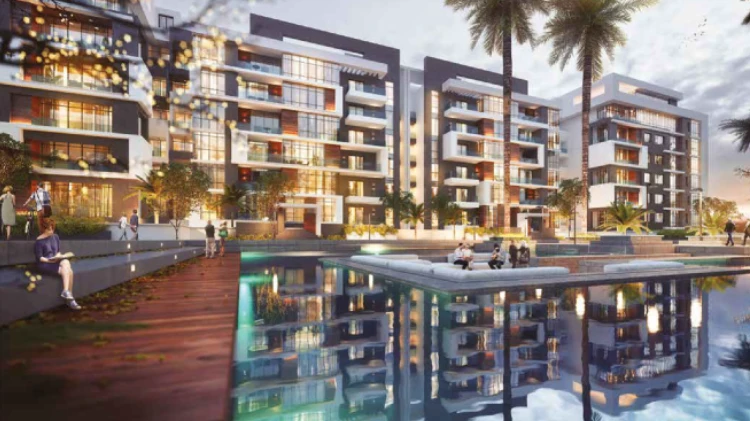 La Mirada Mostakbal City is a stunning project by Grand Plaza Developments in New Cairo. This exceptional compound offers diverse units, situated in the heart of Mostakbal City. Its strategic location places it proximate to vibrant destinations. Drawing inspiration from European architecture, Grand Plaza has incorporated the finest global designs, resulting in a captivating project covering 77 acres.
Within La Mirada Compound, Grand Plaza Developments has dedicated the majority of the total area to green spaces and landscapes, while the remaining space is allocated for construction. Additionally, the compound comprises 25 residential buildings, featuring 608 units. Buildings in La Mirada New Cairo consist of a ground floor and 5 upper floors, offering apartments, duplexes, penthouses, and townhouse villas.
Grand Plaza has achieved remarkable diversity in unit space within La Mirada Compound Mostakbal City, ensuring an opportunity for a wide range of clients. Therefore, the space of apartments starts from 91 m2, offered at an exceptional price per meter. As a result, the total prices of apartments start from 3,000,000 EGP.
Furthermore, Grand Plaza Developments has provided flexible installment plans to easily book apartments for sale in La Mirada Compound. Buying units in the compound requires no down payment and the price of apartments will be paid in installments over 10 years. Additionally, units will be delivered by 2025, semifinished.
La Mirada Compound New Cairo
Grand Plaza Developments presents its remarkable project La Mirada Compound New Cairo in a prime location among renowned destinations. The compound extends over 22 acres, and the spaces of apartments start from 120 m2, offered at attractive prices starting from 3,500,000 EGP. Additionally, the booking system requires a 10% down payment, and installments of the remaining amount over 8 years.
La Mirada Plaza Mall New Cairo
Get ready to experience the allure of La Mirada Plaza New Cairo, one of Grand Plaza projects in the heart of Fifth Settlement. Its strategic position near 90th Street makes it a highly sought-after destination. Spanning approximately 3,850 m2, the mall presents medical, administrative, and commercial units with spaces starting from 35 m2.
In addition, the prices of units for sale in Grand Plaza Developments project start from 1,200,000 EGP. Investment seekers can book units in La Mirada Plaza Mall with a 25% down payment and the remaining amount can be paid in installments over 5 years.
Other Grand Plaza Developments Projects
Grand Plaza Developments Partnerships
Grand Plaza Developments has established important partnerships that have truly reflected the company's reputation. By collaborating with leading design and construction companies, as well as successful management and operation firms, the company has solidified its position as one of Egypt's largest real estate developers and has managed to present exceptional Grand Plaza projects.