EL EZZ Developments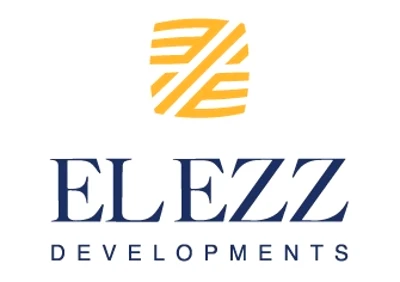 EL EZZ Developments شركة العز للتطوير العقاري began 30 years ago as an engineering and contracting firm. Over the years, El EZZ Development diversified into new real estate sectors, always prioritizing quality. Their dedication led them to expand beyond Egypt, establishing 6 offices across Europe, Asia, and Africa.
EL EZZ Developments is a prominent Egyptian joint-stock company, steered by experienced leaders in engineering, manufacturing, and real estate. Guided by leaders like Moutaz Mahrām, Rami Moutaz, Mohamed Moutaz, and Amir Moutaz, El EZZ Group is dedicated to excellence, continually striving to provide unparalleled services. Their success emanates from their unwavering commitment to delivering the best.
EL EZZ Developments Projects
ELEZZ Group has unveiled Arena Blanca Hurghada Resort, set to be Hurghada's premier tourist destination. El EZZ Developments conveniently located it just 5 minutes from Hurghada Airport, 10 minutes from Sahl Hasheesh, and 20 minutes from El Gouna, its modern design is complemented by vast landscaped gardens, offering a unique blend of beauty and accessibility.
Arena Blanca Hurghada Resort offers studios, chalets, and apartments starting from 60 m2. ELEZZ Development presents units available for sale at competitive prices, starting from 708,750 EGP. With a modest 10% down payment and installment plans up to 4 years, residents can look forward to settling in by 2023.
Destino Tower New Capital stands as EL EZZ Development's inaugural project in the region. Strategically situated in Downtown area with direct views of Green River, El EZZ Group crafted its design in a distinctive matter to encourage investment. El EZZ Developments seamlessly integrates commercial, administrative, and medical activities within the mall, placing it in proximity to New Capital's vibrant hubs.
El EZZ Developments' Mall Destino Tower boasts modern and exquisite designs, comprising a ground floor and 14 upper levels. While its total footprint covers 3,000 m2, only 900 m2 are built-up, reserving the rest for green spaces and scenic landscapes. ELEZZ Group offers optimally-sized units in the mall, starting from a compact 25 m2, meeting diverse needs.
EL EZZ Development has set a distinctive and highly competitive pricing strategy for Mall Destino. Price per meter of units begin at 20,000 EGP, with total unit prices from 783,000 EGP. El EZZ Developments facilitates flexible booking and installment systems, allowing an initial payment of just 10% of the unit's value, with the remainder spread in installments over 8 years.
Other notable projects by EL EZZ Group:
Residential ventures in China.

Luxurious tourist developments in Spain, Qatar, and Oman.

Multi-purpose residential towers across various African nations.

Tourism and housing projects in Oman, Egypt, and UAE.
Partners of EL EZZ Developments
EL EZZ Developments didn't rise to prominence by chance. It fostered significant partnerships, ELEZZ Group collaborated with Muharram Bakhoum Group for engineering consultations and leveraging the expertise of the architectural consultant DSC, one of Arab world's leading architects. These alliances positioned EL EZZ Development as one of Egypt's premier real estate companies.