Degla Residence Zahraa El Maadi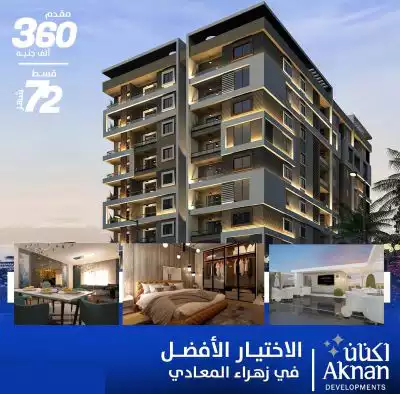 Degla Residence Zahraa El Maadi دجلة ريزيدنس زهراء المعادي, affiliated with Aknan Developments, an architectural masterpiece added to the luxurious buildings of Maadi, as the wonderful designs of Degla residence 79 & 97 make them stand out from the crowd, also Degla Residence prices are the best when it comes to buying an apartment in downtown Cairo.
 Location of Degla Residence Apartments
Degla Residence project is located in the heart of Cairo, in one of its most prestigious neighborhoods, in Degla, Maadi. This location combines being in one of the most important areas of downtown Cairo, while maintaining a great degree of sophistication and tranquility that many seek in remote areas.
The project includes 2 residential buildings, the first is Degla Residence 79 and the second is Degla Residence 97, located in the new division of Wadi Degla. The units of Aknan Developments' project enjoy the advantages of Maadi and Degla, close to many vital places.
Places Near Aknan Developments' Project
The project is close to many important roads such as the Ring Road and Autostrad.
It is the closest residential project to the downtown areas of Cairo and Mokattam.
New Horizon International School is a few minutes away from Degla Residence Apartments.
Important landmarks, such as Wadi Degla Club and Wadi Degla Reserve, are adjacent to Aknan Developments' project.
Design of Degla Residence Project
Aknan Developments has produced wonderful designs that attract attention due to their excessive luxury, in line with Maadi's history and its architectural masterpieces. The buildings have a modern touch, and consist of a ground floor, 2 basements, and 9 typical floors, with 7 apartments on each floor.
Register your details to enjoy a 3D virtual tour inside the project units
Area of ​​Degla Residence Zahraa El Maadi
Degla Residence project offers residential apartments with areas of up to 184 m2, with distinct interior designs, as some apartments include a private garden, and 3 bathrooms, with advantages close to residential villas. Learn the details of the spaces through the following points:
Areas of Degla Residence Apartments
The apartment space in Degla Residence 79 ranges between 80 and 156 m2.
While the apartment space in Degla Residence 97 starts from 98 and 184 m2.
For more about the divisions of the interior spaces available in Degla Residence Zahraa El Maadi
Click Here
Degla Residence Zahraa El Maadi Prices 2023
Degla Residence unit prices are the best for buying apartments for sale in the most vital, upscale area in the center of Cairo, in Maadi, close to all the important areas, to encourage the largest number of clients to buy the units for sale. Buying a unit from Aknan Developments' project in cash will get you a 30% discount.
The price of an apartment with an area of ​​147 m2 starts from 1,690,500 EGP.
The price of an apartment with an area of ​​111 m2 + a garden of 14 m2 starts from 1,376,400 EGP.
Degla Residence Installments & Reservation
Aknan Developments has provided many payment plans to suit all clients, as Degla Residence down payment starts from 5%, with an installment period of up to 8 years. Apartments will be delivered semi-finished with an armored door in 2024.
Facilities & Services of Degla Residence Maadi
Aknan Developments' choice to place Degla Residence Apartments in the vital Maadi area has contributed to its proximity to the most important and famous commercial malls, a factor that makes it integrated, providing all the needs of its residents with ease. Learn more about the amenities offered by Aknan Developments below:
To check on your children, there are many international schools close to the project.
The buildings also have impressive entrances at the highest level of luxury.
For easy movement between floors, there are many elevators.
To provide the highest level of security, there are surveillance cameras in all floors of the buildings.
All units have wonderful views, as the project is close to many main streets, and few steps away to reach Wadi Degla Club and Wadi Degla Reserve.
You will find the most luxurious restaurants and cafes in the private roof of Degla Residence Apartments.
One of the important advantages of Degla Residence project is its proximity to one of the most important clubs in Egypt, Wadi Degla Club, to provide the best sports services for your family.
Some apartments also have distinct gardens that make them enjoy the advantages of villas at an apartment price.
Advantages of Degla Residence Zahraa El Maadi
Degla Residence Apartments provide multiple advantages, most importantly the vital location, competitive prices per meter, luxurious modern design, with convenient installment systems, and its close proximity to services that meet all family needs, which makes it an integrated project whose residents do not bother to meet their needs.
Disadvantages of Degla Residence Project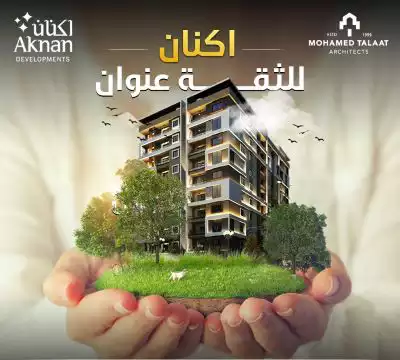 Some may criticize Degla Residence's lack of villas, but the interior designs will assure you that you have all the advantages of a villa at the price of an apartment, as areas reach 184 m2, with a garden, which is the most important thing that a client desires in a villa in Maadi, making it an ideal investment opportunity.
Brochure of Degla Residence Zahraa El Maadi
Please fill out the form below to show the full brochure of Degla Residence Zahraa El Maadi project.
Register to view the project brochure
Aknan Developments was established in 1997, and has won the trust of clients through successful real estate projects, thanks to the company's selection of distinguished locations and its fulfillment of clients' aspirations. Aknan Developments also owns the largest land portfolio in the new Wadi Degla subdivision, with sales exceeding 870 Million EGP, and projects varying between residential, commercial and administrative.
FAQ About Degla Residence Zahraa El Maadi