Compound Leaves October
In a sophisticated residential area in October and on a high hill, El Attal Holding establishes Compound Leaves October كمبوند ليفيز اكتوبر which highlights luxury. For the first time, a standalone apartment with a new concept of privacy is presented in Leaves Attal project. In addition, various spaces are offered and Leaves October prices are unbeatable.
Location of Leaves Compound October
El Attal is familiar with the strategic sites in most of the prestigious areas in Egypt, including October City. Therefore, it has chosen the eastern expansions area of ​​October, specifically No. 2 which is located after 26th of July Corridor, to build Leaves October Compound. The ideal site of Leaves Attal allows it to be near major landmarks and roads.
Places Close to Leaves October Project
Compound Leaves is close to several major shopping malls such as Hyper 1, Mall of Egypt and Mall of Arabia.
International schools and private universities, such as Misr University and October University, are located near Leaves West October.
Palm Hills and New Giza are just 2 minutes away from Leaves Compound October.
Compound Leaves Attal is situated on a main square, next to Al Khamayel Compound.
Upscale clubs, such as the Shooting Club, are adjacent to Leaves October project.
Mountain View ICity October and Compound Ever West are located near Compound Leaves October.
Design of Compound Leaves October
El Attal Holding has granted Leaves Compound October luxurious designs with a modern touch, adding vitality to the facades of buildings. Leaves West October also includes 30 residential buildings, consisting of a ground floor + 3 upper floors, and each floor contains 4 detached apartments. Moreover, standalone apartments are provided in Compound Leaves for the first time.
Register your details to enjoy a 3D virtual tour inside the project units
Area of Leaves Attal
Leaves October Compound extends over an area of ​​28 acres. Gardens and artificial lakes cover 80% of the total area of Leaves Attal to create a delightful and comfortable atmosphere in addition to giving residents charming panoramic views. Furthermore, clients get to buy or invest in units with areas, ranging between 80 and 350 m2 in Compound Leaves October.
Compound Leaves October Prices 2023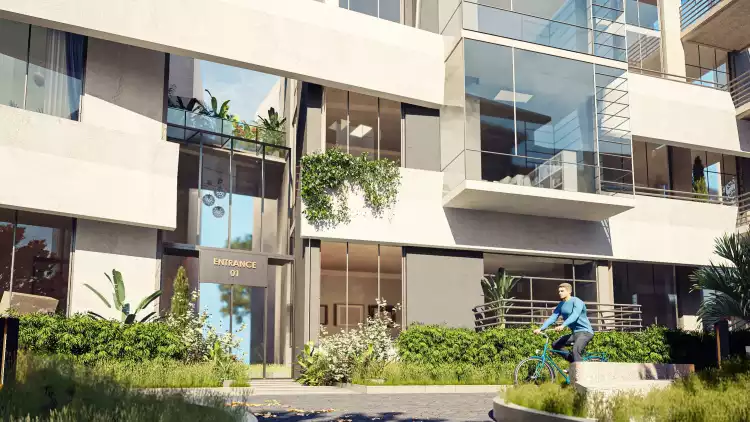 Compound Leaves October prices are ideal for investment and sophisticated residence. Compared to other projects in October, Leaves Compound offers the best prices per meter to make sure that all buyers are satisfied during purchasing a unit for sale. Prices of apartments in Leaves West October come as follows:
Price of apartments of 80 m2 starts from 2,050,000 EGP in Leaves West October.
Apartments with an area of ​​125 m2, in Leaves October Compound, start from 3,150,000 EGP.
Apartments of 145 m2 in Leaves Compound are offered with prices, starting from 3,650,000 EGP.
Duplexes and Penthouses are provided in Leaves October project with areas, ranging between 250 and 320 m2 and prices, starting from 6,250,000 up to 7,600,000 EGP.
Payment System in Leaves West October
El Attal Holding has thought about facilitating the payment process for buyers and investors by offering Leaves October installments plan. Presenting flexible and convenient installment systems has allowed a large number of clients to buy a unit for sale in Leaves October Compound without the fear of financial burdens. Here are the installment plans for Leaves West October:
10% down payment and the remaining amount will be paid over 8 years.
15% down payment and the rest is paid over 9 years.
Compound Leaves October Video
Services and Amenities of Leaves Compound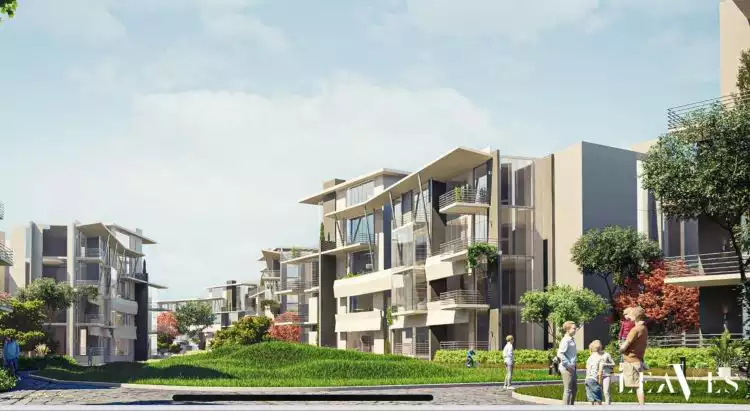 Services play an important role in attracting customers to residential compounds, especially those located in new cities such as October. Therefore, El Attal has made sure that Leaves Compound October provides residents with the necessary services as well as entertainment facilities. The available services and amenities in Compound Leaves October are:
An integrated security system, which includes security guards and surveillance cameras, is provided in Leaves October project.
Residents can enjoy marvelous views of artificial water lakes and gardens in Leaves Compound October.
There is also a large number of swimming pools for residents of Leaves West October.
For fun and pleasure, Leaves Compound provides special tracks for cycling and jogging.
Compound Leaves October also contains a zoo for pets.
There is kids' area for children to have some fun in Leaves October project.
Leaves West October includes a well-equipped gym.
For walks and evening outings, there are several international cafes and restaurants in Leaves Compound.
Various supermarkets are available in Leaves October Compound to serve residents, workers and visitors.
Leaves October project includes a clubhouse and a leisure club with rooms for reading and studying.
For relaxation and comfort, there is a health club, which contains a spa and a gym, in Leaves Compound October.
Compound Leaves October provides a mosque and a social center for residents.
A private parking area is also available in Compound Leaves Attal.
Features of Leaves Compound October
El Attal Holding has successfully provided Leaves Compound with integrated features which include a privileged location in October city, elegant design and a variety of spaces for units. In addition, competitive prices, as well as convenient installment systems, are offered and Leaves October down payment starts from 10%.
Disadvantages of Compound Leaves October
Despite the countless advantages of Leaves Compound October, some may consider lack of villas as a flaw. However, Compound Leaves Attal project offers standalone apartments, duplexes and penthouses with an area of ​​up to 350 m2 to be alternatives for residential villas with prices of apartments.
Brochure of Leaves Compound
Please fill out the form below to show the full brochure of Leaves Compound October.
Register to view the project brochure
El Attal Holding was established in 1948 and includes 13 companies under its name. During its journey in the real estate field, El Attal has presented luxurious and prestigious projects, and as a result, it has gained the trust of Egyptian and foreign clients, due to its specialization in building many embassies inside Egypt.
El Attal Holding's Former Projects
Most of the embassies in Egypt, such as the Embassy of Malaysia, Qatar, Angola and Bahrain

Establishing a group of towers in Nasr City

Establishing residential cities in Heliopolis

Establishing several residential towers in Garden City
FAQ about Leaves Compound October