Compound Upville October
You can get peace of mind by living in Compound Upville October كمبوند اب فيلا أكتوبر, which is launched by Green Valley Developments in the most prestigious places in October. The company offers units for sale in various spaces at the level of apartments, duplexes, townhouses, and stand-alone villas at unbeatable prices with convenient payment systems.
The Location of Upville October Project
Compound Upville October is strategically located in 6th of October City, because the company is keen to provide its clients with a residential community that makes their dreams come true and make them able to reach the places they want in a short time.
So, Upville October Compound is located on Waslet Dahshur Rd behind Wadi Degla Club, which made it close to the most vital areas in 6th of October City, like Mall of Egypt, Mall of Arabia, and Juhayna Square, which makes Upville October Compound a destination for who look for residing in a strategic location in October.
Places Near Compound Upville October
Upville Compound, minutes away from Palm Park.
Compound Upville October is close to Mall of Egypt.
Upville October Compound is located near Juhayna Square.
Compound Upville October is near Mall of Arabia, just 5 minutes away.
Upville October project is close to Cairo University, Sheikh Zayed branch.
The project is close to Compound Ever West 6 October and Compound The Axis 6 October.
Upville October Compound Design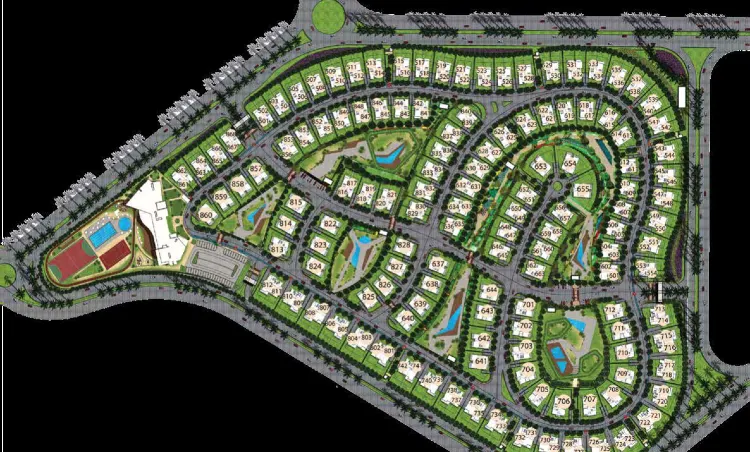 The design of Upville October project fulfills the aspirations of those who look for sophistication and luxury. Green Valley Developments is keen to choose the project's design carefully, whether at the level of interior designs in the facades of the units, or the interior finishes, and Compound Upville October design as below:
Upville Compound is established at a height of 56 meters above the general level of El Wahat Rd.
The total area of Upville October compound is about 86 acres.
In Upville Compound, there are apartments, duplexes, townhouses, penthouses, and standalone villas.
Green Valley Developments allocated 83% to green spaces and landscaping.
The Area of Upville October Project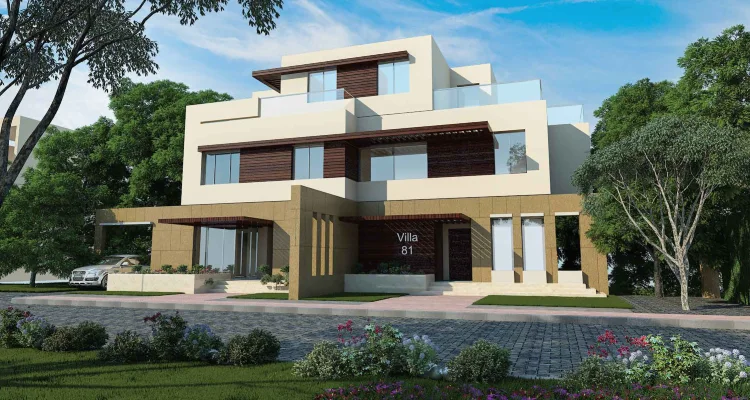 In Upville Compound, Green Valley Development has taken into account the spaces that meet the aspirations of all clients, as the area of twin houses starts from 382 m2, and villas from 752 m2 the various spaces will allow the clients to find their own tastes.
For more about the divisions of the interior spaces available in Compound Upville October
Click Here
Compound Upville October Prices 2023
Green Valley offers units for sale at affordable prices in Upville October Compound, as the prices per meter start from 14,350 EGP, while Upville October unit prices start from 10,500,000 EGP, and in the following paragraph, we will get to know Upville October installments and payment system.
Upville October Installments and Reservations System
Green Valley offers unbeatable prices and various spaces, but not only that, it provides for its clients distinguished reservation and payment plans, as Upville October down payment starts from 10% and the rest is paid in installments over 7 years; the value of reservation has stood at 100,000 EGP, and the company will deliver the units in 2023.
Compound Upville October Video
Upville Compound October Facilities and Services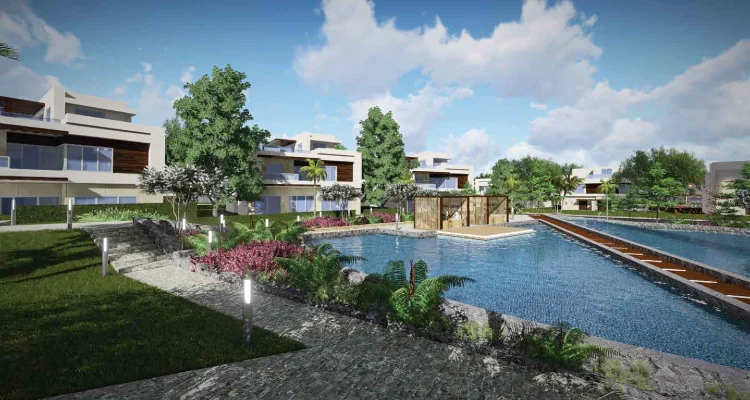 Upville October Compound has all the services and facilities that make it the ideal choice for those who look for comfort and recreation, as the company has paid attention to all the details that residents may need; the services and facilities in Upville October project are as follows:
Upville October Compound has Green Spaces and Landscapes that add a charming touch to the units.
There is a Commercial Area in Compound Upville October, where shopping can be an exciting and fun experience.
There is a Food Court at the highest level in Upville October Compound in which the most delicious food and drinks are served.
Residents of Compound Upville October can practice sports in the Gyms located in the compound.
There are integrated medical care units, including Clinics and Pharmacies, which are available 24 hours a week to the residents of Upville October Compound.
Children can enjoy their time in the Play Area in Upville October project under the eyes of their families.
The Security Forces and Bodyguards in Upville October Compound work 24 hours a day, to secure the residents.
Surveillance Cameras are widely spread in Upville Compound, which increases the residents' sense of safety.
There are Tracks for Running and Cycling in Upville October project for those who love these hobbies.
Upville October project has Parking Garages, which are close to the units, to make it easier for residents to park their cars.
Green Valley Developments provides the latest Fire Extinguishing Systems in Upville October project to deal with fires immediately.
In Upville October compound, Maintenance and Cleaning teams work 24 hours a day, to make the compound appears decently
Compound Upville October Features
When Green Valley has started planning for Upville October project, it has taken into consideration the clients' needs for a compound near vital areas in October City, that provides all the facilities and services without any need to leave the compound, at competitive prices with a convenient payment system, and you can find all of these features in this project.
Upville Compound October Disadvantages
However, Compound UpVille October has many advantages, but some think that the compound's location on El Wahat Rd may be far away from the most vital areas in October, but the truth is that the residents may take a few minutes by car to reach those places.
The Brochure of Upville October Project
Please fill out the below form to see the full brochure of Compound Upville October.
Register to view the project brochure
Green Valley Developments is considered one of the most important real estate companies in Egypt, as it is an Egyptian partnership affiliated with a number of governmental agencies. Within a few years, GV put its mark in real estate market by providing unparalleled residential and entertainment projects. And, the company has investments in navigation, agricultural investment, and recycling.
GV Developments Previous Projects:
A residential project in Al Amiriyyah.

A project that includes 74 villas in Al Shorouk.

An administrative project in Dokki.

The development of Tarboul Industrial City.
Important Questions About Compound Upville October