SUD Developments
SUD Developments (Safwa Urban Development) للتطوير العقاري SUD شركة began its journey in the real estate field in 1996, and it has succeeded over two decades in proving its worth through a fascinating portfolio of projects, meeting the requirements of investment seekers and buyers.
Moreover, SUD Developments is one of the real estate entities which has responded to the state's vision of developing the urban area in new cities, especially the New Capital, to build smart communities. Recently, the name of Safwa Urban Developments has been associated with various residential & investment projects, coastal resorts and medical & educational centers.
SUD Developments projects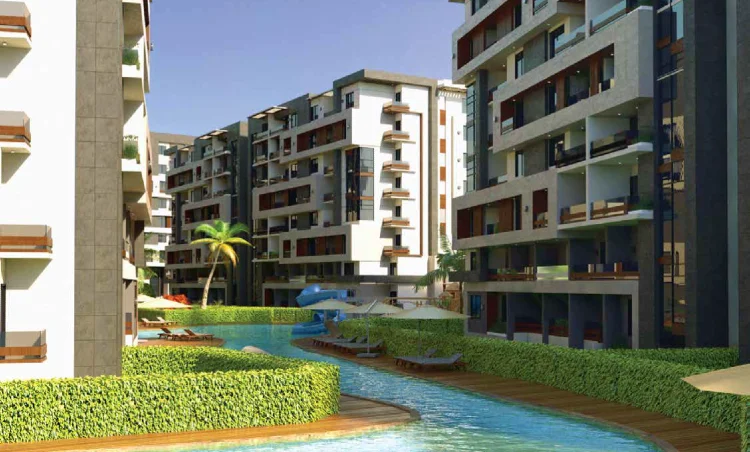 Capital Heights 1 Compound is a distinguished project by Safwa Urban Development in the New Capital where it presents a modern lifestyle for residents. SUD project has a strategic location on the Central Axis, and thus quick access to other places is guaranteed.
Moreover, SUD Developments has created modern architectural designs, inspired by the sophisticated European style, for Capital Heights Compound and has allocated the largest percentage of the area to landscapes and green spaces. The total area of Safwa Urban Development project is 50 acres, featuring 29 buildings which consist of a ground floor and 7 upper floors.
SUD Developments offers apartments for sale with diverse spaces, starting from 160 m2, so that clients can buy or invest in the suitable size of a unit for sale. In addition, the area of duplexes ranges from 330 to 550 m2, and prices of Compound Capital Heights 1 units start from 2,789,363 EGP.
Besides the low prices per meter of Capital Heights 1 New Capital, SUD Developments provides convenient payment plans which allow clients to book apartments for sale and duplexes with a down payment, starting from 10%, and a period of installments of up to 8 years. Moreover, units of the compound will be delivered within 3 years.
Safwa Urban Development announces the launch of Compound Capital Heights 2 New Capital in an ideal spot for investment directly on the Central Axis and near the Cathedral & Diplomatic District. Moreover, SUD Developments has relied on the architectural Engineer Saad Makram to create the marvelous design of the compound.
The buildings of Compound Capital Heights 2 New Capital consist of a ground floor + 7 floors, and SUD Developments projects usually offer diverse spaces, therefore, the space of apartments for sale in the compound starts from 50 m2, so that clients can choose the suitable size of unit, depending on their needs.
More importantly, the price per meter of units in Safwa Urban Development project is low, therefore, the total prices start from 1,600,000 EGP. Furthermore, with a 15% down payment and an installments period of up to 6 years, apartments are booked, and the delivery of units is within 3 years.
Other Projects of SUD Developments:
Safwa Urban Development Partners
SUD believes that teamwork is a prime pillar of the success of any organization, therefore, it has been keen to communicate with leading partners in the field of design, construction & management to present SUD Developments projects with high-quality services, and has succeeded to contract with efficient entities to maintain its position among other superior companies.