Mazaya Developments
Established 11 years ago, Mazaya Developments شركة مزايا للتطوير العقاري has carved out a strong reputation for itself, becoming a distinctive mark in the real estate development field. This reputation can be attributed to Mazaya Developments dedication to project organization, punctuality in delivery deadlines, and the wise leadership of Engineer Mohammed Allam.
Mazaya Developments never ceases to innovate. It introduces significant projects in prime areas, always keeping in mind the market needs and the demands of clients seeking to buy units. It boasts a distinguished team of architects, civil engineers, and technicians who have amassed years of experience. These factors have positioned Mazaya projects as top real estate projects in Egypt.
Mazaya Projects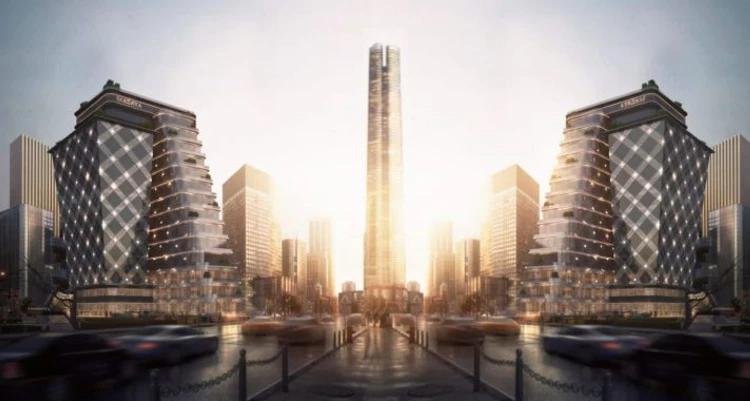 One of Mazaya Developments projects is Gemini Towers New Capital which is situated in the heart of Downtown, a vibrant region in the New Capital. This prime location ensures a steady flow of visitors to the mall, and its proximity to the monorail station, just 5 minutes away, enhances its accessibility.
The design of Gemini Towers stands out for its contemporary and unique architecture. It encompasses commercial, administrative, medical, and hotel units for sale. Mazaya Developments provides diverse spaces of units, depending on the type of the unit, and the space of administrative units on the 13th floor starts from 14 m2 + 9 m2 terrace overlooking the tourist towers.
In addition, Mazaya Developments offers a reasonable price per meter of units to ensure the affordability of total prices. Therefore, prices of Gemini Towers start 1,212,750 EGP. Clients can book units with a flexible installment plan, featuring with a down payment starting from 35% and installments extending up to 9 years.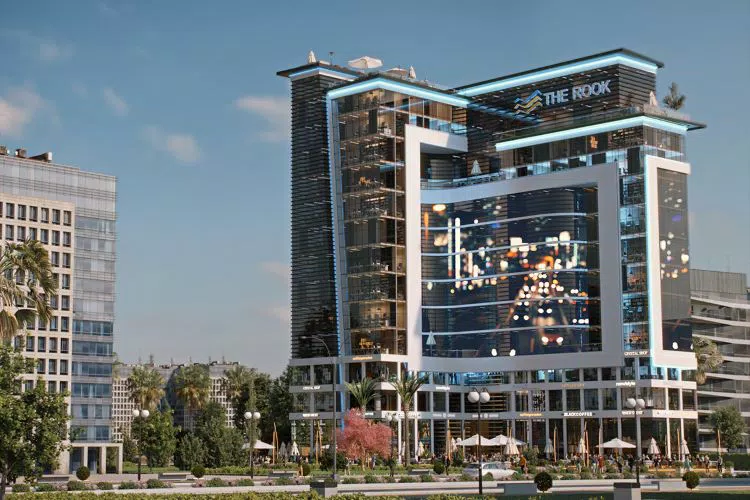 Among the remarkable Mazaya projects is The Rook Mall New Capital, strategically located at the heart of Downtown. It offers proximity to essential services, facilities, and vital locations. Mazaya Developments project features a distinctive design, constructed in an 'L' shape, offering both commercial and administrative units.
Mazaya Developments has dedicated 100,000 m2 for The Rook Mall, with only 30% occupied by buildings. The remaining space is allocated for green areas and landscapes. In The Rook Mall, units start from 34 m2, offered with a competitive price per meter starting from 25,000 EGP and total price starting from 850,000 EGP.
Recognizing the significance of booking and installment systems in attracting investors to buy units, Mazaya Developments provides facilitating installment plans. Buyers can start with a 5% down payment, followed by installments spread over 10 years. Units at The Rook Mall are set for handover in 2023, and like other Mazaya projects, all services and amenities are ensured within the mall.
Other Mazaya Projects
3 projects in new Lotus district

5 residential projects in Gardenia Heights

4 villas in El Koronfel area in New Cairo

8 projects near the American University in Al Andalus

11 residential projects in El Watan district, New Cairo

Overseeing and implementing Mazaya Plaza Compound New Cairo
Partnerships of Mazaya Developments
Mazaya Developments places significant emphasis on partnerships for innovation and precision. Collaborations include the French engineering consultants, GSSI, and Archreat for design. It has also teamed with GEIS for solar energy initiatives and Property & Facility for operational aspects, underscoring Mazaya's continuous evolution in the industry.