Deyar Misr Properties
Deyar Misr Properties (DMP) شركة ديار مصر للاستثمار العقاري has begun its journey in the Egyptian market as a major entity in engineering consultancy. With its extensive scope that encompasses construction, development, and real estate investment, Deyar Misr Properties holds a significant position in the Egyptian market. This prominence is due to its adherence to global construction and quality standards.
Moreover, Deyar Misr Properties strives to offer residential, administrative, and commercial units at affordable prices. It has achieved significant success in executing a broad portfolio of Deyar Misr projects in the public & private sectors, and has ensured that execution aligns with customer expectations. These factors have contributed to DMP's ranking among the top real estate companies in Egypt.
Deyar Misr Projects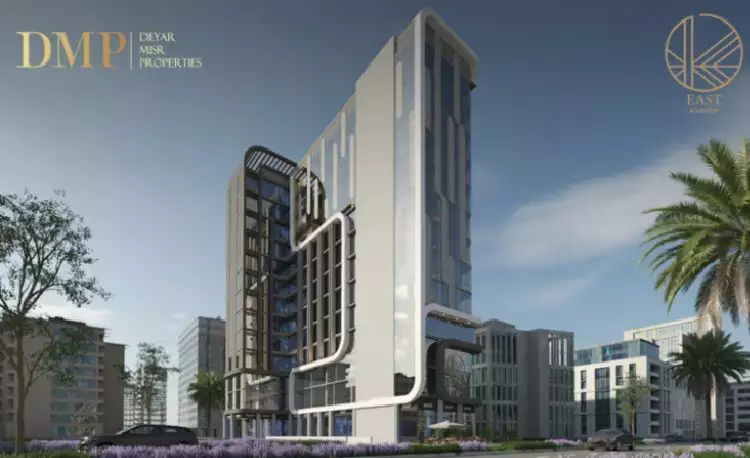 East kanyon Mall New Capital stands as a hallmark of Deyar Misr projects. This mall offers a variety of commercial, administrative, and medical units catering to the diverse needs of investors. East Kanyon Mall is situated on the Eastern Axis near renowned landmarks and covers an area of 2,500 m2.
Deyar Misr Properties ensures the availability of various spaces of units to meet diverse needs of customers, and thus units in East Kanyon Mall start from 17 m2. The price per meter ranges from 21,000 to 124,140 EGP, leading to total prices starting from 306,000 EGP. Clients can book units with a 5% down payment and installments over 8 years.
Deyar Misr Properties (DMP) has achieved a series of successes in New Administrative Capital, culminating in its fourth project, West Kanyon Mall New Capital. This project stands out due to its strategic location in Downtown, a short distance from the monorail station, the governmental district, the financial district, the gold market, and the Egypt mosque.
Additionally, Deyar Masr has entrusted the architectural firm Archrete with the mall's impressive design. West Kanyon Mall features a ground floor and 12 upper floors. Deyar Misr Properties offers a range of commercial, administrative, and medical units, starting from 17 m2 at competitive prices. The starting price is 1,845,000 EGP, with flexible installments over up to 8 years.
Kanyon Tower New Capital is the first project launched by Deyar Misr Properties in the New Capital with a strategic location in Downtown, ensuring its proximity to vital and essential regions. Kanyon Tower is characterized by a a sophisticated and unique design, offering distinguished commercial and administrative units for sale.
Kanyon Tower consists of 2 buildings, encompassing 3 basement floors, a ground floor, and 10 upper floors. The area of Deyar Misr Properties project is 2108 m2, with construction taking up only 30%, reserving the remainder for green spaces and landscaping. Units in Kanyon Tower start from 19 m2, aiming to provide suitable spaces for investors seeking to buy units.
Deyar Misr Properties (DMP) has set competitive prices for Kanyon Tower; the price per meter starts at 8,500 EGP, with total prices starting from 656,200 EGP. DMP offers convenient installment systems, allowing a broader customer base to buy units for sale, starting with a 30% down payment and installments over 10 years. All units are delivered fully finished.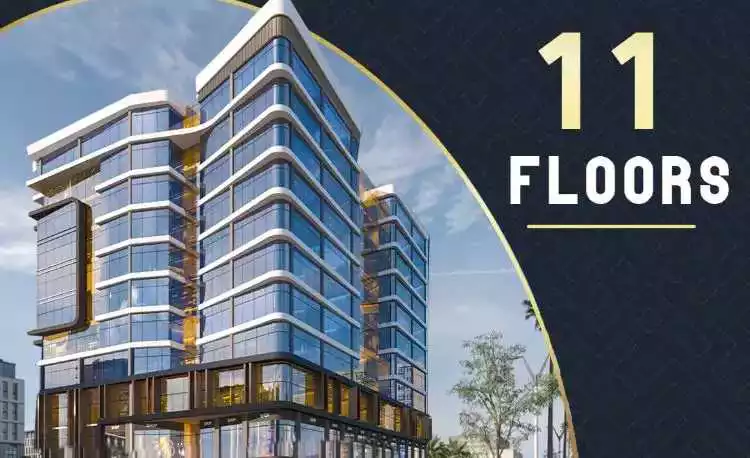 Grand Kanyon Mall New Capital is another significant project by Deyar Misr Properties in area. It consists of a ground floor and 10 upper floors, presenting commercial, administrative, and medical units. Similar to other Deyar Misr projects, Grand Kanyon units are offered at ideal prices, starting from 1,710,000 EGP. Units are booked with minimal down payments and extended installment period.
Other Projects of Diyar Misr Properties
Partners of Deyar Misr Properties
Understanding the importance of vast expertise as the backbone of productivity and growth, Deyar Misr Properties collaborates with the best firms and specialists in all activities, be it design or construction. At the forefront of this collaboration is the esteemed engineering consultant, Dr. Hatem Ghaith, who serves as a consultant for major companies like The Helnan Sharm El Sheikh.