Cred Developments
Since its inception in 1982, Cred Developments شركة كريد للتطوير العقاري has achieved a leading position in the market. It has begun its journey in the real estate sector in Jeddah, as a result of a partnership between Castle Developments and Misr for Central Clearing. Over the years, Cred has accomplished numerous successes, positioning itself among prime real estate companies.
Cred Developments strives to earn the trust of its clients, interested to buy units, by offering high-quality, efficient Cred projects catering to their aspirations. The company has extensive experience in executing various commercial, administrative, and residential units, which are designed according to the latest architectural trends.
Cred Projects
Ever West Compound 6 October is one of Cred projects in 6th of October City. Its significant location on the 26th of July Axis is just minutes away from the Waslet Dahshur and a 5-minute drive from Mall of Arabia and IKEA. Ever West Cred Development spreads across 40 acres, featuring a mix of residential, administrative, and medical units.
Cred Developments has included residential buildings in Ever west Compound consisting of a ground floor and 4 upper floors, with 3 floors dedicated to administrative and medical units. The spaces of apartments for sale in Ever West 6 October start from 110 m2 with prices starting from 2,750,000 EGP.
In addition, the price per meter of administrative units, with areas starting from 80 m2, in Cred Developments start from 40,000 EGP, while medical units, starting from 40 m2, are offered at a price per meter starting from 45,000 EGP. Clients can book units in Ever West Compound 6 October with a 10% down payment and installments over 8 years.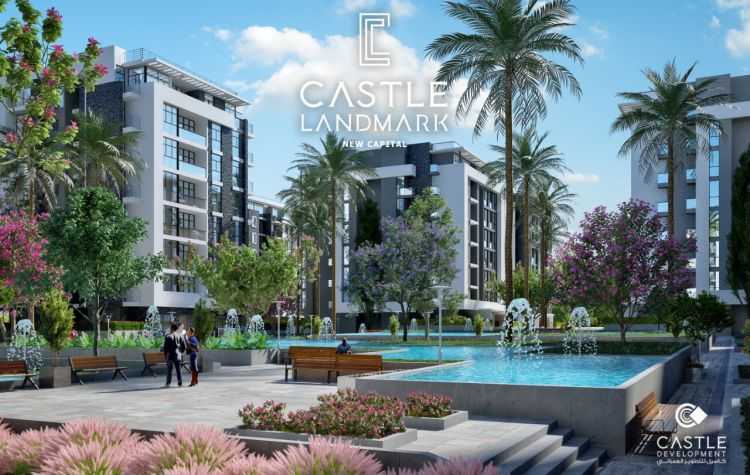 Among the significant Cred projects is Castle Landmark Compound New Capital. Located in R7 district, the 42-acre compound consists of 44 buildings. Units for sale in Castle Landmark start from 80 m2, with prices starting from 1,444,000 EGP. To book units in Cred Developments project, a 10% down payment is required, and installments are paid over 10 years.
Castle Gate Mall New Capital is another remarkable project by Cred Developments. Boasting a prime location next to R7 district, the mall features a ground floor and 2 upper floors, offering commercial, administrative, and medical units. Unit spaces start from 36 m2, and with prices starting from 1,360,000 EGP, clients can buy units without paying a down payment.
East Side Mall New Capital
Cred Developments' East Side Mall New Capital enjoys a strategic location in the Downtown area. The company has dedicated a significant portion of the mall to green spaces and natural landscapes just like other Cred projects. Units in East Side Mall start from 47 m2, with prices starting from 3,350,000 EGP.
Cred Partnerships
Cred Developments has forged numerous successful partnerships that have contributed to the outstanding quality of its projects. Among these collaborations is the alliance with OKO PLAN, a company responsible for construction and boasting extensive experience in project execution. This partnership has elevated Cred Developments to become one of the largest real estate companies in Egypt.