Val Mall October
Jawad Developments launches its new project, Mall Val October مول فال اكتوبر, which will be in the upcoming years a destination for investors and visitors, due to its wide range of commercial, administrative, and medical units. Val Mall October enjoys an ideal location and countless facilities. It is worth noting that Val Mall October prices per meter are competitive.
Val Mall Jawad Developments Location
Successful investment starts from the appropriate location, so Val Mall October is located on the 26th of July axis, which is one of the most vital areas in October, as it is considered the link between many areas inside and outside October. In addition, Mall Val October, serves a large number of residential compounds and important places.
Places Close to Val Mall October
Val October Project is located near Family Mall.
Mall Val October project is close to Cairo – Alexandria Desert Road.
It is easy to reach Val Mall October project from Juhayna Square.
Val Mall October is minutes away from the Giza Necropolis.
Mall of Arabia and Mall of Egypt are close to Val Mall October.
Val Mall Jawad Developments is a short distance from EMPC TV.
The project is close to Compound The Crown Palm Hills and Compound Eco West October.
Mall Val October Design
Mall Val October is designed in the modern style that investors are currently looking for, and Jawad Developments has contracted with the best engineering consulting companies in Egypt to create the latest designs for Mall Val October, and you can find that in the plaza area, the landscape, and the mall's façade.
Register your details to enjoy a 3D virtual tour inside the project units
The Area of Mall Val October Units
Jawad Developments has succeeded in exploiting the total area of Val October Project perfectly, so it has achieved a diversity of unit spaces that meet the different needs of investors, wishing to buy one of the units for sale in Val Mall Jawad Developments, and the mall unit space starts from 25 m2.
Val October Prices 2023
The features of Val October Project aren't limited to the various spaces only, but Jawad Developments is keen to provide the best prices for investors so that they can buy their preferable units in Mall Val October easily. Mall Val October unit prices are as follows:
Commercial Units: The price per meter of commercial units in Val Mall Jawad Developments starts from 80,000 up to 120,000 EGP.
Administrative Units: The price per meter of the administrative units in Mall Val October starts from 40,000 EGP.
Medical Clinics: The price per meter of clinics in Mall Val October starts from 42,000 EGP.
The total price of units of Val October Mall starts from 1,000,000 EGP.
Mall Val October Installments System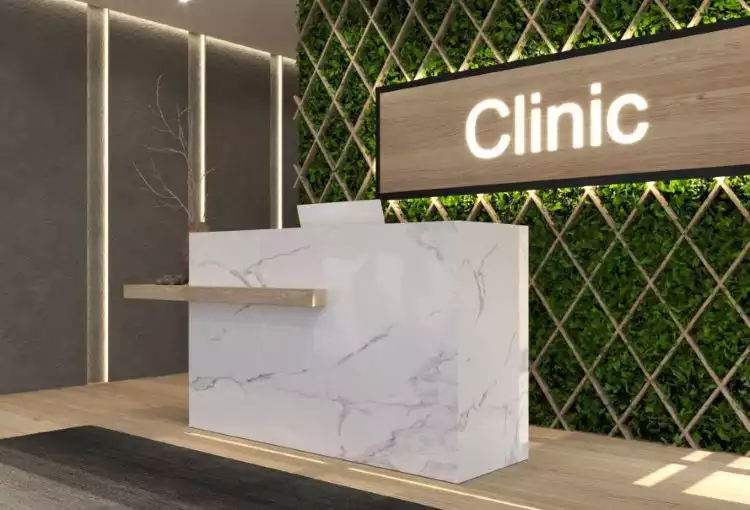 Jawad Developments is keen to provide comfort for its clients, so at the time that it has provided units for sale at competitive prices, it has provided a convenient payment system, so you can find that Mall Val October down payment is 10% with a long-term payment period of up to 5 years, more details in the following points:
Mall Val October down payment is 10% and the rest is paid in installments over 5 years.
20% down payment and installments over 6 years.
The EOI of the commercial units is 50,000 EGP.
The EOI of the administrative and medical units in Mall Val October is 20,000 EGP.
The units of Val Business Complex will be delivered within two and a half years.
Mall Val October
Mall Val October Facilities
For a joyful experience inside Mall Val October, Jawad Developments has provided a wide range of facilities, services, and means of entertainment, to make it the appropriate place for those who look for commercial or administrative units that help them get a high return on investment; and the facilities are as follow:
There are Garages at the highest level for parking cars in Val Mall Jawad Developments, and they work with the latest technological systems.
Mall Val October has Electronic Entrances to organize entry and exit to and from the mall.

Jawad Developments has provided a smart system to manage Mall Val October which will make unit owners get a unique experience.

You can find Escalators and Elevators in Mall Val October project to make it easier for those in the mall to move around.

Val Mall October provides High-speed Internet to facilitate working inside the mall.

There are Meeting Rooms at the highest level in Val Mall October so that unit owners can hold their meetings easily.
Gyms and Sports Halls in Val Mall October are equipped at the highest level.
You can find Spa and Jacuzzi Services at the highest level in Val Business Complex.
You can find a Kids' Area in Val October Mall so that children can enjoy their time with their families.
Security, Guarding, and Surveillance Cameras Services are available in Val Mall October to secure the mall.
Maintenance and Cleaning Services work in Val Mall October all days of the week to ensure that services work with high efficiency.
The Pros of Val Business Complex
Val October Mall is the ideal investment opportunity due to the many features that guarantee success for investors, as it enjoys a strategic location and high-quality architectural designs, in addition to the diversity in spaces, distinctive prices, flexible reservation systems, and a wide range of facilities.
The Cons of Val October Mall
Despite the many advantages that Val Mall October enjoys, some investors may have fears of not having a comfortable atmosphere, due to the multiplicity of activities in the mall, but Jawad Developments has allocated floors for each activity, whether commercial, administrative, or medical activities, in Val Mall October.
Mall Val October

 Project Brochure
Please fill out the form below to show the full brochure of Mall Val October project.
Register to view the project brochure
Jawad Developments is considered one of the leading real estate companies, that has a great real estate portfolio in the Egyptian real estate market. Jawad Developments always works on meeting the needs of its clients to be one of the best real estate companies in Egypt.
FAQ About Val October Mall